Lacombe Origins & Evolution
Nestled within the heart of Alberta, Canada, Lacombe was initially discovered in 1895, taking its name from Catholic missionary Father Albert Lacombe. It steadily grew from a humble trading post within the North-West Territories to the energetic, culturally enriched city it is today. Lacombe's developmental journey is much more than mink farms and grain elevators. The city is historically significant for its infrastructure dating back to the early 20th century, including the iconic Lacombe Blacksmith Shop – recognized as a Provincial Historic Resource. Early arts and crafts architectural designs set the city apart, marking it as a heritage hotspot offering a nostalgic homage to its past.
City's Geography & Demography
Lacombe occupies 20.81 square kilometers within the province of Alberta, featuring a humid continental climate with warm summers and chilly winters. The city is home to over 13,000 residents, and the population has been on an increasing trend, showcasing steady growth. Lacombe is ranked among Alberta's top smaller cities, with multicultural demographics that include people from various ethnicities and backgrounds, contributing to a diverse cultural mosaic.
Cultural & Artistic Landscape in Lacombe
Rich in culture and artists, Lacombe boasts many creative outlets such as the Lacombe Art Guild and the annual Encore Art Sale and Celebration. The Flatiron Museum and Interpretive Centre dive into the roots of the city, offering historical insights. Lacombe also tempts theatre lovers by hosting theatrical productions at the Cow Patti Theatre Company. Furthermore, Gallery on Main provides a platform for local artists and artisans, making the city buzz with cultural vibrancy.
Educational & Research Facilities
Lacombe is home to the esteemed Burman University, the only Seventh-day Adventist higher education center in Canada. The university is renowned for its valuable contributions to research and academics. Mary C. Moore public library within Lacombe Memorial Centre (LMC) offers a comprehensive collection of books and literature, as well as numerous educational services to enhance community learning. Canadian University College, just a stone's throw away, further enriches the city's educational landscape.
Lacombe's Highlights & Recreation
Lacombe entices visitors with various landmarks and places of interest, including the Michener House Museum and the Lacombe Blacksmith Shop. For nature enthusiasts, beautiful parks like Ellis Bird Farm and Lacombe Lake Municipal Campground provide a tranquil pause from the urban chaos. The city is also known for staging the Lacombe Days festival, a fun-filled event attracting locals and tourists alike.
Commerce & Conveniences
In Lacombe, commerce is comfortable and dynamic. You can find various shops, from jewelry outlets to delicatessens on 50th Street – a thriving retail hub in the heart of the city. ATB Financial and BMO Bank of Montreal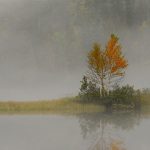 Montreal Origins & Evolution Montreal's rich history dates back to 1535 when the indigenous Iroquois people welcomed French explorer Jacques Cartier. Officially founded in 1642 by French settlers, the city rapidly developed into an essential hub for fur trading. Montreal's spectacular growth continued over the centuries, transforming this quaint outpost into a dynamic metropolis. Today, the city's deep-rooted history is... cater to monetary needs, while Canada Post facilitates swift postal services. Regular seasonal sales also make shopping in Lacombe worth the while.
Transport & Connectivity
Lacombe's connectivity is strengthened by a network of buses and cabs, ensuring seamless intracity travel. Nearby Lacombe Airport serves as the primary aviation gateway, while the Lacombe Train Station stands as a significant transport hub. The city is also accessible via Queen Elizabeth II Highway, bridging Lacombe to places beyond.
Sports Facilities
Lacombe is home to the Gary Moe Sportsplex and the Can Pak Ice Complex, both providing state-of-the-art facilities for sports enthusiasts and athletes. Other features include the ME Global Athletic Park, an expansive football pitch, and Cranna Lake where canoeists regularly make their rounds.
Traveler's Final Take
Lacombe ultimately provides compelling narratives from its rich past, vibrant cultural flair, and undeniable charm. Grand architecture, scenic landscapes, accessible amenities, and a warm community spirit collectively place Lacombe as a must-visit Canadian city. From enriching historical insights to exhilarating recreational experiences, the city truly has something for everyone!
Must-Visit Spots in Lacombe
Lacombe Blacksmith Shop Provincial Historic Site
The Flatiron Museum and Interpretive Centre
Cow Patti Theatre Company
Gallery on Main
Burman University
Mary C. Moore Public Library
Michener House Museum
Ellis Bird Farm
Lacombe Lake Municipal Campground
Shops on 50th Street
Canada Post
Lacombe Airport
Lacombe Train Station
Gary Moe Sportsplex
Can Pak Ice Complex
ME Global Athletic Park
Cranna Lake