Cambridge Bay Origins & Evolution
Cambridge Bay, or Ikaluktutiak as it's known in the local Inuinnaqtun language, holds a rich history intertwined with the evolution of the Canadian North. Traces of its first inhabitants, the Palaeo-Eskimos, are estimated to date back over 4,000 years. The modern community was established in 1921 when the Hudson's Bay Company opened a trading post, marking a key period of development for the settlement. The town came into its own during the Cold War when an American airbase was set up, boosting local economy and population. Named after Admiral's W. E. Parry's ship, the HMS Cambridge, the town continues to evolve, balancing tradition with development.
City's Geography & Demography
Located on the south-east coast of Victoria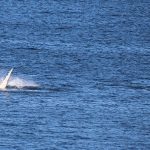 Victoria Origins & Evolution Victoria, nicknamed the "City of Gardens", is the capital of British Columbia, Canada, founded in 1843 by the Hudson Bay Company's James Douglas as a fort. The city was named after Queen Victoria of the United Kingdom. Vibrating with rich history, Victoria evolved from a small settlement to a vibrant metropolis, with an architectural nod to... Island, the eighth largest island in the world, Cambridge Bay is a hub of Nunavut's Kitikmeot Region. Its unique geography places it in an Arctic desert climate, characterized by long, frigid winters and brief, cool summers. It is an oasis of human habitation in the largely uninhabited Canadian Arctic archipelago boasting a population of around 1,700, primarily of Inuit descent.
Cultural & Artistic Landscape in Cambridge Bay
The cultural landscape of Cambridge Bay is rich and vibrant, deeply rooted in Inuit traditions. The Omingmak Frolics, an annual springtime festival, is a key highlight, featuring traditional games, dancing, and music. Cambridge Bay has two museums – the Arctic Coast Visitor Centre and the Kitikmeot Heritage Society, both displaying intriguing artifacts and offering insights into the area's history and culture. While there aren't conventional theaters and galleries, the town often hosts art exhibitions and music performances at community centers and local schools, showcasing the profound talent in the North.
Educational & Research Facilities
Cambridge Bay is home to the Nunavut Arctic College's Kitikmeot campus, offering various adult education and training programs. The May Hakongak Community Library and Cultural Centre is a valued source of knowledge, providing an extensive collection of books and resources. The town also takes pride in the new Canadian High Arctic Research Station (CHARS), a state-of-the-art facility dedicated to researching the changing Arctic environment and the issues faced by northern communities.
Cambridge Bay's Highlights & Recreation
Cambridge Bay offers year-round recreational opportunities. The area is dotted with archaeological sites and trails, giving keen explorers and historians plenty to discover. Go fishing or birdwatching alongside the bay, or trek to Mount Pelly for an exhilarating hike. For a more relaxed experience, stroll through Queen Maud Gulf Migratory Bird Sanctuary or Ovayok Territorial Park, which also feature camping facilities. In winter, snowmobiling and ice-fishing are popular pastimes.
Commerce & Conveniences
Cambridge Bay supports a small but comprehensive commercial scene. The town's main stores, the Northern and Co-op, provide a range of products, from groceries to outdoors equipment. Banking services are provided by the Royal Bank of Canada and the Canada Post office handles postal services. Seasonal sales like the annual fishing derby and the Christmas bazaar contribute to its vibrant commerce.
Transport & Connectivity
Due to its remote location, Cambridge Bay is well-connected by air and water. Cambridge Bay Airport provides crucial connections with Yellowknife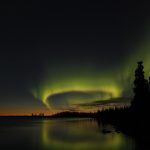 Yellowknife Origins & Evolution Yellowknife, the capital city of Canada's Northwest Territories, has a rich history that stretches back over 80 years. It was founded in 1934 after the discovery of gold deposits, attracting a flurry of settlers and prospectors eager to stake their claim. The city's vibrant history and culture have been influenced by both its Indigenous roots and... and other communities, while annual sealifts bring in bulk supplies. Within the town, the locale is small enough to be easily navigable by foot, with snowmobiles being the preferred mode of transport during the frigid winters.
Sports Facilities
Catering to a community that values fitness, the Luke Novoligak Community Recreation Centre offers indoor sports facilities, while the annual Omingmak Frolics festival brings traditional Inuit games to the forefront. Youth hockey programs are popular and the local arena is a buzzing hub during the season.
Traveler's Final Take
A visit to Cambridge Bay is truly a journey to the unparalleled North. Amidst its desolate beauty, the town stands a testament to human endurance and adaptability. It's a sojourn into the heart of the Arctic that enables you to relish its history, culture, vibrant local life, and breathtaking natural vistas.
Must-Visit Spots in Cambridge Bay:
* Hudson's Bay Company's Trading Post
* Arctic Coast Visitor Centre
* Kitikmeot Heritage Society
* Nunavut Arctic College's Kitikmeot Campus
* Canadian High Arctic Research Station (CHARS)
* May Hakongak Community Library and Cultural Centre
* Mount Pelly
* Queen Maud Gulf Migratory Bird Sanctuary
* Ovayok Territorial Park
* Northern Store
* Co-op Store
* Cambridge Bay Airport
* Luke Novoligak Community Recreation Centre