Thames Centre Origins & Evolution
Located in Ontario, Canada, Thames Centre is a small and pleasant town with a rich history. The city was founded in the mid-19th century and has seen slow but steady growth over the years. Initially a farming community, Thames Centre has adapted and evolved with a changing world, turning new leafs while venerating its past.
Since its inception, the quaint city has witnessed an amalgamation of ages that have imprinted on its character. From its early farmhouse roots, remnants of which can still be seen in the rural outskirts of the town, Thames Centre has burgeoned into a thriving community, enveloping industrial development and societal sophistication embracing its unique rural-urban blend.
City's Geography & Demography
Thames Centre is located in Southwestern Ontario, ensconced among picturesque landscapes, fertile farmlands, and peaceful residential districts. The climate here is temperate, with mellow summers and crisp, snowy winters. The Thames River gently meanders through the town, adding an air of tranquility to the surroundings.
As of the latest census, the population of Thames Centre hovers in the region of 13,000. It is a diverse and multicultural place, with the community embodying an eclectic mix of ancestries. The city displays a welcoming goodness which is palpable amongst its residents, creating a warm and friendly atmosphere for visitors and new residents alike.
Cultural & Artistic Landscape in Thames Centre
Thames Centre is known for its engaging community events and festivals. The annual "Thames Centre Fall Fair" is a beloved city tradition, an autumnal celebration that features a blend of agricultural displays, craft exhibitions, and children's activities that capture the spirit of the town.
In terms of museums and galleries, the local historical society operates a museum in the old city hall showcasing a fascinating collection of historical artifacts and antiques. The town is dotted with several art galleries displaying the works of local artists and photographers.
Educational & Research Facilities
The city is home to prominent institutions like the Thames Centre District School and a community library, which hosts an array of books, magazines, and interactive resources for all ages. These institutions are enclaves of intellectual pursuits, promoting knowledge cultivation and serving as centres of community engagement.
Thames Centre's Highlights & Recreation
For the outdoorsy visitor, things definitely do not get dull in Thames Centre. The city is home to beautiful parks and natural reserves such as the Thames Centre Nature Trails. These open spaces offer perfect spots for picnics, hiking, and observing local wildlife.
The city also possesses a rich architectural heritage, as portrayed by the DorchesterDorchester Origins & Evolution Dorchester, often described as the "Heartbeat of the Thames", is a charming city situated in the province of Ontario in Canada. It was first established in 1843 and has grown remarkably over the years, transforming from a quiet rural community to a modern city bustling with energy. A notable figure in the city's development was Adam... Mill Pond, a beautiful stone structure that often serves as a backdrop for community events. Add to that, the city's community centers regularly host classes, hobbies workshops and group activities for all ages.
Commerce & Conveniences
Commerce in Thames Centre is thriving. The city is packed with shops that sell everything from everyday necessities to unique, locally made handicrafts. Top-notch services such as banking, postal services, and seasonal sales make living and visiting comfortable and exciting.
Transport & Connectivity
The city enjoys a well-structured public transportation network. Its close proximity to London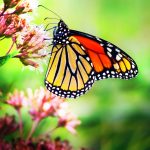 London Origins & Evolution London, popularly known as the "Forest City", is located in southwestern Ontario, Canada. The city was founded by Lieutenant Governor John Graves Simcoe in 1793, though it was not fully settled until 1826. London was named after its English counterpart in hopes of enhancing its magnitude and reputation. Truly, it embraced its moniker, developing rapidly in... International Airport provides residents and visitors with easy access to wider air travel. The city is also a transit hub with a variety of transit options connecting it to neighboring towns and cities.
Sports Facilities
Thames Centre boasts an array of sports facilities, including public parks equipped with sports fields, a large community center that hosts recreational sports programs, and a public swimming pool. The city's passion for sports is visible each weekend when teams gather for friendly matches.
Traveler's Final Take
Thames Centre is a quaint and friendly city that beautifully merges a rural charm with modern amenities. With its rich history, diverse culture, ample recreational facilities, and convenient services, Thames Centre promises a unique travel experience.
Must-Visit Spots in Thames Centre
Thames Centre Fall Fair
Thames Centre District School
Thames Centre Nature Trails
Dorchester Mill Pond
Thames Centre Local Shops
London International Airport
Thames Centre's Sports Facilities