Fredericton Origins & Evolution
Fredericton, the capital of the Canadian province of New Brunswick, has a rich history tracing back to its indigenous Maliseet and Mi'kmaq roots. Multiple waves of migration moulded Fredericton's cultural landscape, which began with the 18th-century Acadian settlers, followed by United Empire Loyalists escaping the American Revolution. Fredericton officially became a city in 1848 and has since evolved into an amalgamation of tradition and modernity.
Infrastructure changes in the 19th and 20th centuries fueled the city's economic growth. Throughout, Fredericton maintained its small-town charm while nurturing a vibrant arts, cultural, and educational scene. These changes have reflected in its picturesque Victorian-era architecture juxtaposed with contemporary urban buildings, epitomizing the city's evolution.
City's Geography & Demography
Fredericton sits on the western bank of the Saint John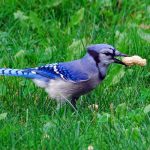 Saint John Origins & Evolution Saint John, located in the heart of the Bay of Fundy in the province of New Brunswick, is Canada's oldest incorporated city and one of its spectacular urban gems. The story of Saint John dates back to 1604 when it was first discovered by French explorers, being officially established as a city in 1785. Its... River – a strategic location marked by natural beauty. The area features a mix of rolling hills, plains, and water bodies, offering residents and visitors a variety of scenic landscapes. The city experiences a humid continental climate, characterized by warm, humid summers and cold, snowy winters.
Fredericton has a diverse population mix, reflecting Canadian multiculturalism. The city is the third-largest in New Brunswick, with an approximate population of 60,000. Language-wise, English dominates, followed by French, reflecting the bilingual nature of the province.
Cultural & Artistic Landscape in Fredericton
Fredericton has earned recognition as the Cultural Capital of Canada. It hosts a myriad of events like the Harvest Jazz & Blues Festival, which draws international crowds. The city has numerous museums, not least the Beaverbrook Art Gallery, home to a collection of major international artworks.
The local theatre scene is vivacious, hosting regular productions at venues like the Playhouse. Galleries adorn the downtown area, featuring local artists' works and promoting creativity within the community. The city's streets are enlivened with public art displays, enhancing the overall cultural vitality.
Educational & Research Facilities
Fredericton takes pride in being an educational hub, hosting the University of New Brunswick, the oldest English-language university in Canada, and St. Thomas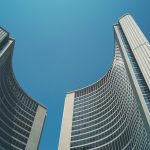 St. Thomas Origins & Evolution St. Thomas, a vibrant city located in southwestern Ontario, was officially named after Thomas Talbot, who spearheaded the area's development in early 1800's. The city's rapid growth during its early history was fueled primarily by the railway industry, with the city serving as a significant railway junction. Iconic rail structures from this golden age, such... University, a liberal arts school. The libraries, such as the Harriet Irving Library and the Fredericton Public Library, offer people of all ages an extensive collection of reading materials.
The city is a growing research center, notably in information technology fields, supported by the Knowledge Park and the National Research Council of Canada.
Fredericton's Highlights & Recreation
Fredericton offers numerous attractions including historic landmarks like the Legislative Assembly Building and Christ Church Cathedral. The city's parks, such as Odell Park and Killarney Lake Park, provide serene escapades for nature enthusiasts.
Being a riverside city, Fredericton offers year-round recreational activities from riverboat cruises in summer to skating in winter.
Commerce & Conveniences
Fredericton provides a comfortable mix of local boutiques and international stores. From the outdoor Boyce Farmers Market to Regent Mall, finding shopping options is easy. The city provides all necessary conveniences such as banks, pharmacies, and postal services.
Fredericton's tourism industry sees seasonal sales and discounts that stimulate shopping sprees among visitors.
Transport & Connectivity
Fredericton is well connected by road and air. Fredericton International Airport links the city with other domestic and international destinations. The availability of public transport, including buses and taxis combined with pedestrian-friendly streets, makes getting around the city convenient.
Sports Facilities
For sports enthusiasts, Fredericton hosts major facilities like the Aitken University Centre and Scotiabank Park North & South. Annual sporting events take place across these centres, bolstering Fredericton's appeal as a sports destination.
Traveler's Final Take
Fredericton, with its engaging blend of cultural heritage and urban sophistication, extends a warm welcome to residents, visitors, and prospective settlers. The city offers a quality-of-life balance that is rare, making it a truly desirable destination in the heart of New Brunswick.
Must-Visit Spots in Fredericton
Beaverbrook Art Gallery
Playhouse Theatre
University of New Brunswick
Harriet Irving Library
Knowledge Park and the National Research Council of Canada
Legislative Assembly Building and Christ Church Cathedral
Odell Park and Killarney Lake Park
Boyce Farmers Market and Regent Mall
Fredericton International Airport
Aitken University Centre and Scotiabank Park North & South