Deer Lake Origins & Evolution
Nestled in a picturesque setting, Deer Lake, a small progressive community in Newfoundland and Labrador, Canada, holds a rich history tracing back to the 1800s. Originally known as Second Pond, it was incorporated as Deer Lake in 1925 owing to the abundant deer population. Historically, Deer Lake has thrived predominantly in the logging and paper industry due to its strategic location on the upper Humber River, facilitating wood transportation to the coastal paper mill.
The city has witnessed significant development over the years – the advent of Canadian National Railway in the early-20th century and Trans-Canada Highway in the mid-20th century being two pivotal turning points. These infrastructures brought a surge of job opportunities transforming Deer Lake into an important service centre for neighboring towns and an attractive place for families to settle.
City's Geography & Demography
Running parallel to the coast of Newfoundland, Deer Lake lies at the crossroads of Fox Harbour River and Humber River. Characterized by four distinct seasons, its climate is a blend of Maritime and Subarctic with relatively mild winters and warm summers.
Recent demographic data reveals a stable population of around 5,000. The town is made up of a diverse blend of youngsters, adults, and retirees, owing to quality lifestyle prospects, robust employment opportunities, and thriving education facilities.
Cultural & Artistic Landscape in Deer Lake
Home to a vibrant arts scene, Deer Lake hosts various festivals like the Strawberry Festival and Deer Lake Winterfest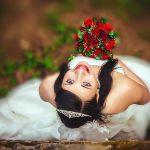 The Historical Significance of Winterfest Deep in the heart of Canada lies a treasure that embodies true Canadian spirit and resilience - Winterfest. With a rich history that dates back to the early 1900s, this iconic landmark has become an integral part of Canadian culture. Originally established as a celebration of winter sports and festivities, Winterfest has transformed over the.... The town's Deer Lake Art Gallery organizes regular exhibitions showcasing local and international artistry.
Deer Lake's Hodder Memorial Recreational Complex serves as a cultural hub, hosting numerous theater productions, concerts and community events. With its sculptural murals and commemorative plaques, it indeed personifies the town's cultural ethos.
Educational & Research Facilities
Deer Lake boasts quality education with its well-equipped schools like Xavier Junior High School, Elwood High School, and Deer Lake Primary School. Libraries such as the Deer Lake Public Library provide vast resources for all ages. Talking of research capabilities, the Center for Forest Science and Innovation in Deer Lake, affiliated to the Department of Forest Resources, conducts innovative research in silviculture and forest resources.
Deer Lake's Highlights & Recreation
As far as landmarks and recreational spots are concerned, Deer Lake Beach and Deer Lake Park are local favorites. The Deer Lake Viking Trail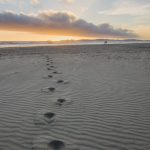 Trail Origins & Evolution The city of Trail, situated in British Columbia, Canada, holds a rich history that traces its roots to the 19th century. The city was founded by prospectors during the Gold Rush era, enticed by its bountiful deposits of minerals, mainly gold, silver, and copper. Later, the thriving mining industry prompted the construction of the Trail Smelter,..., offering panoramic views of the hinterlands and the Viking Interpretation Centre, adds a cultural, adventurous touch.
For an immersive break from city life, Deer Lake's Squires Memorial Park with walking trails, picnic spots and a children's playground makes it a perfect family getaway. From fishing to canoeing to simply enjoying the enchanting melodies of singing birds, the experience is serene.
Commerce & Conveniences
In terms of commerce and services, Deer Lake ensures a self-contained environment. From everyday essentials to novel items, stores like Hi-Ball Mini Mart, and Deer Lake Home Hardware cater to varying needs. The town operates a full-service post office, multiple banks including ScotiaBank and Royal Bank of Canada. Additionally, Deer Lake hosts seasonal sales, offering highly discounted goods, luring shoppers far and wide.
Transport & Connectivity
Ensuring seamless connectivity, Deer Lake Regional Airport serves as the gateway to Western Newfoundland. On ground, public buses, taxis and car rentals offer easy accessibility. Deer Lake is also a primary transit hub connecting various commercial and tourist locations.
Sports Facilities
The Hodder Memorial Recreational Complex also houses a stadium, an arena and a public swimming pool catering to the sports enthusiasts. With its commitment to health and fitness, Deer Lake fosters local sports such as hockey, soccer, and swimming championships.
Traveler's Final Take
Whether it is the city's robust history, or the cultural richness, serene recreational spots, innovative educational institutions, active commerce, or the easy connectivity, Deer Lake charms its residents and visitors with its multifaceted diversity. In conclusion, Deer Lake, with its blend of tranquility and dynamism, is a city that truly encapsulates the heartbeat of Canada's Newfoundland and Labrador.
Must-Visit Spots in Deer Lake
Deer Lake Beach
Deer Lake Park
Deer Lake Viking Trail
Viking Interpretation Centre
Squires Memorial Park
Deer Lake Art Gallery
Hodder Memorial Recreational Complex
Deer Lake Regional Airport
Xavier Junior High School, Elwood High School, and Deer Lake Primary School
Hi-Ball Mini Mart, and Deer Lake Home Hardware
ScotiaBank and Royal Bank of Canada
Center for Forest Science and Innovation
Deer Lake Public Library