Mercier Origins & Evolution
Founded as a rural municipality in 1877, Mercier was named in honor of Honoré Mercier, who served as the ninth Premier of Quebec. Initially a quiet agricultural town known for dairy farms and apple orchards, the city has undergone tremendous changes over the years. With these developments, Mercier has expanded its borders and evolved into a charming suburb. The area truly exploded in growth after the development of major transportation links, transforming the city into a bustling locale that managed to preserve its pleasant, small-town atmosphere.
The city's treasured past is well preserved within its architectural legacy. A drive along rue Sainte-Philomène reveals historical houses that date back to the late 19th and early 20th centuries. This exceptional architectural heritage speaks volumes about the city's rich history and unique character.
City's Geography & Demography
Located in the province of Quebec, Mercier sits nestled on the shores of the Châteauguay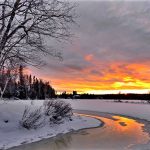 Châteauguay Origins & Evolution Located in southwestern Quebec, the city of Châteauguay holds stories that date back to the 18th-century, being officially established in 1855. The city was derived from the Algonquin language, expressing "where the eels are", due to the abundant presence of these creatures in the local river. Châteauguay has seen much growth since its humble beginnings, generally... River. Covered by the lush greenery of deciduous and coniferous trees, the city showcases a peaceful symbiosis of urban life and untamed nature.
As for climate, Mercier experiences the four seasons distinctly, with cold, snowy winters and warm, pleasant summers. The population is primarily comprised of French-speaking Canadians, aligned with Quebec's French-speaking majority. The city is also known for its sense of community, where neighbors often become lifelong friends.
Cultural & Artistic Landscape in Mercier
Cultural flourish is a quintessential trait of Mercier. The city plays host to a variety of popular cultural festivals, such as the Mercier Apple Festival, which celebrates the city's agrarian roots. The city's cultural hub, Centre Multifonctionnel Guy-Dupré, hosts many artistic activities, musical concerts, and social events throughout the year.
Furthermore, the city encompasses a few galleries and antique shops, where local artists display their masterpieces. These artistic hotspots play a crucial role in preserving and promoting local arts, crafts, and heritage traditions.
Educational & Research Facilities
Mercier houses several top-notch educational establishments. These institutions, known for their excellent academic curriculum and extracurricular activities, shape the young minds of Mercier. The city is also home to a large library that offers an extensive collection of literature in both French and English.
While light on research facilities within city limits, Mercier's proximity to Montreal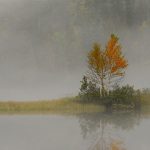 Montreal Origins & Evolution Montreal's rich history dates back to 1535 when the indigenous Iroquois people welcomed French explorer Jacques Cartier. Officially founded in 1642 by French settlers, the city rapidly developed into an essential hub for fur trading. Montreal's spectacular growth continued over the centuries, transforming this quaint outpost into a dynamic metropolis. Today, the city's deep-rooted history is... makes it convenient for residents to access leading research institutions.
Mercier's Highlights & Recreation
When it comes to recreational spots, Mercier is truly blessed. The star attraction is Isle-Saint-Bernard Wildlife Refuge, a picturesque haven of natural beauty and biodiversity. Here, visitors can hike, birdwatch, and enjoy the serenity of nature.
Additionally, the city's parks, such as Parc du Ruisseau and Parc Roger-Tougas, provide perfect spots for picnics, leisurely walks, cycling, and relaxing. The city also boasts a golf course for the sports enthusiast.
Commerce & Conveniences
For your everyday needs, Mercier encompasses numerous grocery stores, banks, pharmacies, and other commercial establishments. The shopping scene is compelling, with a mix of local boutiques and popular chain stores available. Seasonal farmer markets offer fresh and local produce that makes for a delightful shopping experience.
Transport & Connectivity
The city of Mercier enjoys a highly efficient public transportation system, making commutes easy and convenient. Moreover, the city's location near Highway 30 provides smooth access to neighboring cities such as Montreal and Châteauguay.
While Mercier doesn't have its own airport, its proximity to Pierre Elliot Trudeau International Airport in Montreal makes it easily accessible to distant travellers.
Sports Facilities
Mercier is home to some notable sports facilities. The city contains a hockey arena, the Centre Sportif Mercier, and an athletic track. The city's commitment to sports is visible in its sports clubs that offer opportunities for participatory sport at every level.
Traveler's Final Take
In conclusion, Mercier is an accessible, welcoming city that blends small-town charm with modern conveniences. Its deeply ingrained cultural heritage, emphasis on education, delightful shopping experiences, efficient connectivity, and recreational opportunities make it an enchanting destination.
"Must-Visit Spots in Mercier" include Isle-Saint-Bernard Wildlife Refuge, Parc du Ruisseau, Parc Roger-Tougas, Centre Multifonctionnel Guy-Dupré, and Centre Sportif Mercier, among other attractions and amenities. Whether you're a nature lover, sports enthusiast, or culture vulture, you're sure to find something to delight in this charming city of Mercier.