Pangnirtung Origins & Evolution
Nestled between the Cumberland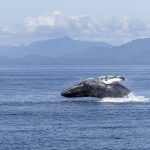 Cumberland Origins & Evolution The hamlet of Cumberland was established in the 19th century, and despite its modest beginnings, it quickly rose to prominence due to the discovery of coal in the surrounding areas. This led to an influx of immigrants, mainly from England, Scotland, and Wales, transforming Cumberland into a bustling coal mining community. Through the 20th century, Cumberland... Sound and Pangnirtung Fjord's panoramic views in Canada's Nunavut territory, Pangnirtung carries an intricate history dating back to 4,000 years ago. Initially inhabited by the Thule people and later the Inuit, the community thrived on marine resources. Eventually, it evolved from an Inuit camp into a Hudson's Bay Company trading post, established in 1921. This trading post fostered the evolution of Pangnirtung into a permanent community, attracting hunters, resources, and leading to the establishment of a mission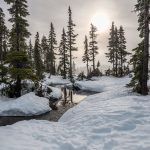 Mission Origins & Evolution Incorporated in 1892, Mission is a small, idyllic city in British Columbia, Canada. Its roots can be traced back to the establishment of St. Mary's Mission in 1861 by Father Fouquet. With abundant timberlands, the area started to develop significantly due to the forestry industry. The introduction of the Canadian Pacific Railway further fostered the city's... and a school in the 1920s. The city has since grown and evolved, preserving its historical roots while adapting to modern life.
City's Geography & Demography
Pangnirtung, colloquially known as Pang, is located on Baffin Island, characterized by rugged mountains, lush tundra, and icy fjords. It's northern location considers it to be in the Arctic Circle. The region experiences a subarctic climate with long, cold winters and cool summers. Pangnirtung has a predominantly Inuit population of approximately 1,400 residents, demonstrating the city's cultural richness.
Cultural & Artistic Landscape in Pangnirtung
With a cultural heritage rooted in Inuit traditions, Pangnirtung boasts a vibrant artistic landscape. The Uqqurmiut Centre for Arts & Crafts hosts renowned Inuit artists, housing printmaking, drawing, and weaving workshops. Here, you might find beautiful Pangnirtung Tapestries, showcasing refined Inuit craftsmanship. As part of cultural festivities, Inuit Day is celebrated annually in July, filled with traditional music, dance, food, and games.
Educational & Research Facilities
Within Pangnirtung, the Alookie Elementary School and Attagoyuk Ilisavik High School serve the educational needs of the community. The local library doubles as a community hub, offering resources and space for learning, creativity, and connection. For research and environmental understanding, the Nunavut Arctic College provides higher education, focusing on Inuit culture and northern ecology.
Pangnirtung's Highlights & Recreation
Pangnirtung is a top destination for nature lovers. The Auyuittuq National Park, located near the town, is known for its stunning Baffin Island landscapes—glaciers, granite peaks, and fjords. The park is a paradise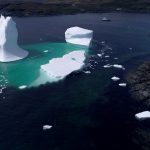 Paradise Origins & Evolution The story of Paradise begins in the late 1800s as a humble farming community. Over the past two centuries, it gradually evolved into one of the grandest living spaces one could find in Newfoundland and Labrador. Paradise was founded and developed along the Trans-Canada Highway's eastern tip, which eventually fueled its development as a glorious commercial... for hikers, skiers, and climbers. The Pangnirtung Pass is another natural marvel, offering trails and stunning views. Visits to the Cumberland Sound provide chances to spot seals, whales, and sea birds.
Commerce & Conveniences
Pangnirtung provides essential services for its residents and visitors. The local Northern Store offers groceries, household items, clothing, and more. The Pangnirtung Co-op is another shopping hotspot with quality goods and a dedicated Eskimo carving section. Banking and postal services are available, while Christmas Craft Sales are seasonal highlights, featuring products from local artisans.
Transport & Connectivity
Despite its remote location, Pangnirtung maintains sound connectivity with the rest of Canada. Air travel is the primary means of transportation, with the Pangnirtung Airport serviced by Canadian North and Air Nunavut. The community features a network of snowmobile trails for local travel, along with boating activities during the summer months.
Sports Facilities
Pangnirtung recognizes the value of sports and healthy living. The local community houses the Arnaitok Arena, a popular hub for hockey games, figure skating, and public skating events. In contrast, annual events like the Baffin Land Challenge involve kayaking, hiking, and cross-country skiing, promoting outdoor recreational activities.
Traveler's Final Take
Pangnirtung is a land where the old and new worlds collide. Bare witness to an enriching cultural fabric, dynamic landscapes, robust public facilities, and commerce cornerstones. It's a city with room for both tranquility and adventure.
Must-Visit Spots in Pangnirtung:
1. Uqqurmiut Centre for Arts & Crafts
2. Auyuittuq National Park
3. Pangnirtung Pass
4. Cumberland Sound
5. The Northern Store
6. Pangnirtung Co-op
7. Pangnirtung Airport
8. Arnaitok Arena