Windsor Origins & Evolution
With roots dating back to the early 18th century, Windsor, Ontario, is one of Canada's oldest and most historic cities. It was originally established as a French agricultural settlement, 'La Petite Côte', around 1749. Over the centuries, this small settlement grew into a vibrant, multi-cultural city renowned for its friendly people, rich industries, and its unique positioning as the southernmost city in Canada. Windsor boasts an engaging history that has seen it transform from a humble trading post into the bustling metropolitan hub it is today, dotted with architectural beauties that chronicle its evolution.
The city's development was shaped by various historical milestones, from its strategic role in the War of 1812, where it served as the military headquarters for Tecumseh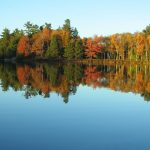 Tecumseh Origins & Evolution Tucked within the heart of Ontario, the city of Tecumseh can trace its origins back to the 18th century. Originally inhabited by indigenous populations, it was later settled by Europeans in the late 1700s. This settlement was ironically named after Tecumseh, a Shawnee leader who allied himself with the British during the War of 1812. Over... and General Brock, to its growth as an industrial powerhouse in the 20th century. A significant leg of Windsor's rich history is its close ties with the automotive industry, earning it the title 'Automotive Capital of Canada'. Its history is intrinsically linked to the iconic Ford Motor Company, which established its first Canadian plant in Windsor in 1904 – heralding the beginning of Canada's auto sector.
City's Geography & Demography
Windsor is situated in the southernmost part of Ontario, bearing the unique distinction of being located south of the United States. Nestled along the Detroit River's shores, it extends a stunning view of the Detroit skyline. Its geography offers the advantage of a mild climate, with warm summers and moderate winters, characterizing Windsor as one of Canada's warmest destinations.
As per recent census data, Windsor is home to over 217,000 residents, reflecting a diverse demographic portrait. A melting pot of cultures, Windsor's population consists of a substantial number of individuals from a wide array of ethnic backgrounds, making it a city of rich international flavours. Its closely knit relationship with Detroit, Michigan – only a bridge or tunnel away – has facilitated a unique cross-cultural exchange, shaping Windsor's vibrant socio-cultural fabric.
Cultural & Artistic Landscape in Windsor
Windsor is a city teeming with culture and arts, evident in its numerous festivals, art galleries, theaters, and museums. The annual Windsor International Film Festival is a significant cultural event, showcasing local and international films. The Art Gallery of Windsor, the Windsor Symphony Orchestra and The Chimczuk Museum exhibit the artistic prowess and cultural richness of the city.
Windsor is also host to diverse culinary experiences, thanks to its cultural diversity, with a myriad of cuisines available, offering everything from Italian to Lebanese, Chinese, and Indian delights. The city's distinctive music scene – a blend of Jazz, Blues, and Indie – is ever-present, echoing through its array of bars, pubs, and live music venues.
Educational & Research Facilities
Education and research are valued facets of Windsor, home to renowned educational institutions. The University of Windsor and St. Clair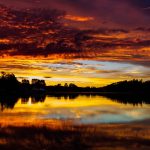 St. Clair Origins & Evolution Nestled in Ontario, Canada, St. Clair's story began with its founding in 1821. The area's fertile grounds attracted settlers, subsequently leading to its formal establishment as a town in 1834. The city was named after Lake St. Clair, a body of water on its northwestern border, which was initially discovered by French explorers in the... College are significant academia hubs, offering a wide array of fields of study, and attracting scholars from across the globe. The Leddy Library at the University of Windsor, with its wealth of resources, provides an ideal research environment.
Additionally, the city boasts several high-quality primary and secondary schools, making it an excellent location for families. Windsor's academic vigor and commitment to education and research are reflected in its progressive ethos.
Windsor's Highlights & Recreation
Windsor's blend of urban pulse and natural beauty offers plenty of recreational activities. The city's distinctive landmarks like the Dieppe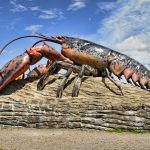 Dieppe Origins & Evolution The city of Dieppe, perched on the shores of the Petitcodiac River, is steeped in history that dates back to the 18th century. Initially inhabited by the indigenous Mi'kmaq people before European colonization, Dieppe was founded in 1802 as LeBlanc Village by Acadians who sought refuge after their deportation from Nova Scotia. It experienced numerous name... Gardens, the historic Sandwich Town, and the Caesar's Windsor casino offer unique visitor experiences. The Ojibway Prairie Complex, a stunning network of parks, is a serene retreat for nature enthusiasts while Adventure Bay Family Water Park provides fun-filled family activities.
On the Detroit River's glittering waterfront, the 5km long Windsor Riverfront Trail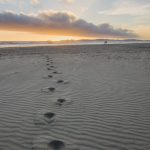 Trail Origins & Evolution The city of Trail, situated in British Columbia, Canada, holds a rich history that traces its roots to the 19th century. The city was founded by prospectors during the Gold Rush era, enticed by its bountiful deposits of minerals, mainly gold, silver, and copper. Later, the thriving mining industry prompted the construction of the Trail Smelter,... stands as a testament to Windsor's commitment towards environmental preservation. Additionally, the Hiram Walker Distillery, the oldest and most influential distillery in North America, offers a unique experience for spirits connoisseurs.
Commerce & Conveniences
Windsor displays a thriving commercial environment with a variety of shops, businesses, and services. The Devonshire Mall is a major shopping centre, while the downtown core and historic Walkerville district house numerous boutiques and dining options. Banks, postal services, and shops are conveniently spread around the city, making everyday living and vacationing easy and comfortable.
Seasonal sales and outdoor markets, like the Downtown Windsor Farmers Market, provide fresh, local produce and artisanal goods. Windsor's beautifully designed malls and shops showcase the city's modern development side-by-side with its historic roots.
Transport & Connectivity
Efficient and extensive, Windsor's transportation network enhances the city's appeal for residents and tourists. Windsor Transit provides reliable and comprehensive bus services, while the Windsor International Airport connects the city with different domestic and international locations. Additionally, the city's position near a U.S. border presents easy cross-border travel facilitated by the Ambassador Bridge and the Windsor-Detroit Tunnel.
Bicycle paths and pedestrian-friendly trails lace the city, promoting clean and green commuting. Significantly, the Via Rail station offers traveling to different parts of Canada, while the Detroit-Windsor Truck Ferry ensures connectivity for commercial freights.
Sports Facilities
Sports play a significant part in the Windsor lifestyle. The WFCU Centre serves as the home of the Windsor Spitfires ice hockey team and hosts various recreational programs. The city also boasts numerous soccer fields, swimming facilities, and baseball diamonds. Furthermore, Windsor's waterfront is the perfect backdrop for rowing and sailing enthusiasts.
The city hosts numerous sports events annually, such as the Detroit Free Press Marathon and the OFSAA cross-country event, amplifying its reputation as a sports-oriented city. The Windsor International Aquatic and Training Centre, a world-class swimming facility, shows the city's commitment to fostering sports talent.
Traveler's Final Take
Windsor, Ontario, with its rich history, geographical beauty, cultural diversity, academic prowess, and vibrant lifestyle, paints the image of a city that perfectly balances tradition with modernity. Its myriad attractions offer a variety of experiences that cater to history buffs, nature enthusiasts, art lovers, and sports fanatics alike.
The fact that it is a border city with an all-embracing warmth reflects in its harmonious blend of international cultures, making Windsor a diverse, welcoming, and captivating destination to live and visit. All these elements together capture the unique essence of Windsor and would surely make a trip to this city a memorable adventure.
Must-Visit Spots in Windsor
Dieppe Gardens
Sandwich Town
Caesar's Windsor Casino
Ojibway Prairie Complex
Adventure Bay Family Water Park
Windsor Riverfront Trail
Hiram Walker Distillery
Devonshire Mall
Downtown Windsor Farmers Market
Windsor International Airport
WFCU Centre
Windsor International Aquatic and Training Centre
The University of Windsor
St. Clair College
Art Gallery of Windsor
The Windsor Symphony Orchestra
The Chimczuk Museum