Peel Origins & Evolution
Peel Region, also known as Peel County, situated in southern Ontario, Canada, is a captivating gateway to the nation's history and diversity. Established by British colonisers in 1805 and named after Sir Robert Peel—a respected British prime minister—the region has witnessed considerable growth and evolution. Its early years were dominated by agricultural pursuits, with a diverse range of farm produce being extensively cultivated.
Over time, Peel transitioned from a primarily agricultural community to a bustling urban center. This transformation began in the mid-19th century when the Grand Trunk Railway, Canada's first major railway system, connected Peel with other vital economic and political centers of Canada. Today, Peel is appreciated for its cosmopolitan nature, with constituents like Mississauga and Brampton housing several Fortune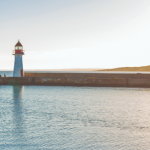 Fortune Origins & Evolution Firstly, let's take a trip down history lane to understand the humble origins of the city of Fortune. Initially inhabited by indigenous communities, Fortune was discovered by European settlers in the early 18th century where it became an important hub for the fishing industry. Over the years, it grew and evolved into a bustling city, maintaining... 500 companies and contributing significantly to Canada's economy.
City's Geography & Demography
Peel is blessed with geographical diversity, ranging from the picturesque shores of Lake Ontario to the lush green hillocks of the Oak Ridges Moraine. This array of geographical features adds an extra layer of charm to this regional municipality. The climate of Peel is typical of southern Ontario, marked by hot, humid summers and cold winters.
As for demography, Peel is one of Ontario's most ethnically diverse regions, reflecting an impressively multicultural society. According to the 2016 Canadian Census, Peel's population was estimated at around 1.4 million, making it the second populous regional municipality in Ontario. Its communities are a bustling blend of culture and language, mirroring the global character of Canada.
Cultural & Artistic Landscape in Peel
Peel's cultural scene is a vibrant blend of tradition and modernity. The city hosts numerous festivals all year round, celebrating the multicultural fabric of its society. Amongst these, Carabram and Carassauga — ethnic festivals showcasing a wide array of world cultures — are particularly noteworthy.
The artistic sense in Peel is well-catered for with numerous museums, theatres, and art galleries. The Peel Art Gallery, Museum and Archives (PAMA), Bovaird House, and Living Arts Centre stand as prominent cultural landmarks, offering visitors a taste of Peel's rich historical heritage and thriving arts scene.
Educational & Research Facilities
Peel is an important hub for higher education and research in Ontario. The Sheridan Institute of Technology and Advanced Learning is an acclaimed institution offering a range of degree programs. Public libraries like the Mississauga Library System and Brampton Library are important spaces for learning and research.
Institutions like the Peel District School Board and Dufferin-Peel Catholic District School Board serve a critical role in providing quality education to the region's youth, ensuring Peel's future remains as bright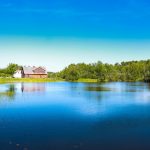 Bright Origins & Evolution Bright, Canada, is the quintessential small town with a rich background and a friendly community spirit. Established in the mid-1800s, Bright was originally a quiet agricultural township in Ontario, rooted in traditional farming practices and a rural way of life. Over the centuries, the city has retained its historic character while also embracing modern development. Today,... as its present.
Peel's Highlights & Recreation
Peel offers a plethora of recreation options and landmarks. The Heart Lake Conservation Area, Riverwood, and Chinguacousy Park provide an idyllic setting for outdoor enthusiasts. The iconic Port Credit Lighthouse and the historical Streetsville area are must-visit spots for those seeking to delve into the region's history.
Commerce & Conveniences
As an urban center, Peel is home to various shops offering a wide array of consumer goods, supermarkets, and retail centers like the Bramalea City Centre and Square One Shopping Centre. Banks are available across Peel, alongside postal services to meet the needs of residents and visitors alike.
Transport & Connectivity
Peel is well-served by robust transportation infrastructure. Its bus service, operated by Brampton Transit and Mississauga's MiWay, connects Peel with surrounding areas. Further, its close proximity to Toronto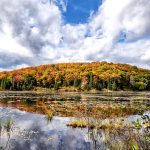 in this paragraph summarize the city highlights and end with a list "Must-Visit Spots in Toronto". Toronto Origins & Evolution Toronto, Canada's largest city, can trace its roots back to the late 18th century. Originally known as Fort York, it was established by the British as a strategic location during the American Revolutionary War. Despite changes and challenges, Toronto swiftly... Pearson International Airport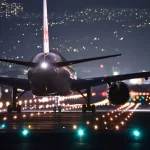 Historical Significance Toronto Pearson International Airport, named after the Nobel Laureate, Canadian Statesman, and 14th Prime Minister Lester B. Pearson, carries a rich and intriguing history. Opened in 1937 as a small, 380-acre airport named "Malton Airport," it has grown exponentially to become Canada's largest and busiest airport - a hub that stands as an emblem of the nation's rapid... makes it a convenient location for domestic and international travelers.
Sports Facilities
For sports enthusiasts, Peel boasts numerous stadiums and sports centers, including the Hershey Centre and Powerade Centre, which host a variety of sporting events. The region is also home to the Ontario Soccer Centre, one of the primary venues for soccer training and matches.
Traveler's Final Take
Peel Region, with its rich history, multicultural community, and abundant recreational and entertainment options, provides visitors with a comprehensive and diverse Canadian experience. It blends natural beauty with a vibrant urban life, creating an inviting and fascinating destination.
Must-Visit Spots in Peel:
1. Peel Art Gallery, Museum and Archives (PAMA)
2. Bovaird House
3. Living Arts Centre
4. Sheridan Institute of Technology and Advanced Learning
5. Mississauga Library System
6. Brampton Library
7. Heart Lake Conservation Area
8. Riverwood
9. Chinguacousy Park
10. Port Credit Lighthouse
11. Streetsville
12. Bramalea City Centre
13. Square One Shopping Centre
14. Toronto Pearson International Airport
15. Hershey Centre
16. Powerade Centre
17. Ontario Soccer Centre.