Mont-Royal Origins & Evolution
The city of Mont-Royal, or Town of Mount Royal (TMR) as it is locally known, was established in 1912, born out of a revolutionary "garden city" concept introduced by Sir Ebenezer Howard. Deeply enchanted by this idea of fusing urban living with pastoral simplicity, Frederick Gage Todd meticulously designed TMR, placing it as one of the first Canadian cities to integrate such a philosophy. As time passed, Mont-Royal gracefully evolved, maintaining its charm as it transitioned into a modern hub. Today, the city boasts a rich architectural heritage with some houses dating back to its inception.
Further development in the 20th century saw the inauguration of Outremont Theatre and pivotal commercial centers, enriching Mont-Royal's cultural and economic landscape. Coming full circle, in 2008, Mont-Royal was given a National Historic Site of Canada designation, highlighting its important contribution to city planning and its quintessential character.
City's Geography & Demography
Nestled on Montreal's Island, Mont-Royal positions itself beautifully between Mount Royal park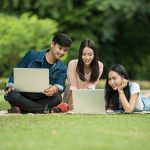 The Historical Significance of Mount Royal Park Mount Royal Park, located in the heart of Montreal, holds immense historical significance. Designed by the visionary Frederick Law Olmsted, the same landscape architect behind New York City's Central Park, it has been a cherished gathering place for locals and tourists alike since its inception in 1876. The park holds great historical value... and the sprawling St Lawrence River. This Canadian crown-jewel experiences a humid continental climate, showcasing glorious four-seasonal variances that keep the city ambiance constantly refreshing.
As per the 2016 census, over 20,000 culturally diverse inhabitants call Mont-Royal home. The city demonstrates a balance of retained heritage and acceptance towards multicultural dynamism, resulting in a unique demographic amalgamation. Residents, many of whom French-speaking, are very friendly, leading to a hospitable and welcoming community.
Cultural & Artistic Landscape in Mont-Royal
Mont-Royal is rich in cultural offerings. The Outremont Theatre, dating back to 1929, anchors the cultural scene, hosting numerous performances and captivating audiences with unmatched theatrical flair. Art enthusiasts can explore the city's variety of galleries showcasing the works of local and international artists.
Throughout the year, Mont-Royal is a stage for various festivals and events that bring together locals and visitors alike. These events reflect not just the artistic side of Mont-Royal, but also its shared communal spirit, its love for recreational activities, and, above all, its passion and pride for its heritage.
Educational & Research Facilities
Mont-Royal's educational realm showcases high-caliber schools and numerous public libraries, fostering an environment conducive to learning and research. In fact, the city houses one of North America's most recognized educational institutes – the University of Montreal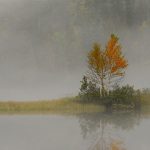 Montreal Origins & Evolution Montreal's rich history dates back to 1535 when the indigenous Iroquois people welcomed French explorer Jacques Cartier. Officially founded in 1642 by French settlers, the city rapidly developed into an essential hub for fur trading. Montreal's spectacular growth continued over the centuries, transforming this quaint outpost into a dynamic metropolis. Today, the city's deep-rooted history is.... This public research university is renowned for its comprehensive programs and innovative research, playing into Mont-Royal's reputation for academic excellence.
Mont-Royal's Highlights & Recreation
Boasting several parks and green spaces, Mont-Royal is a heavenly retreat for nature lovers. Connaught Park, Dakin Park, and Danyluk Park are some of the green oases this city offers its dwellers and visitors. Additionally, Mount Royal Park, though not technically in TMR, is easily accessible and a must-visit when spending time in/out around this city.
Mont-Royal's central public square, a gathering spot for year-round community events, remains yet another pleasant highlight worth experiencing. For recreation, the city offers public pools, tennis courts, skating rinks, and more.
Commerce & Conveniences
Mont-Royal offers an affluent shopping scene. You'll find a profusion of boutiques, fashionable stores, and specialty shops along its commercial arteries, notably the Laird Avenue. Furthermore, the town's various financial institutions, banks, and postal services render everyday tasks convenient. Mont-Royal is also particularly known for its remarkable seasonal sales that make high-end goods more accessible.
Transport & Connectivity
Mont-Royal is well-connected by Montreal's comprehensive public transportation system. The city's convenient location means it's a stone's throw away from key transit hubs in Montreal. Furthermore, TMR is strategically positioned near Pierre Elliott Trudeau International Airport, making it easily accessible for national and international visitors.
Sports Facilities
Whether you're a spectator or enjoy active participation, Mont-Royal's sports facilities cater to all. The city houses well-equipped sporting centers, multi-functional arenas, and indoor turf fields making it an exciting hub for sports fanatics.
Traveler's Final Take
In conclusion, Mont-Royal seamlessly blends traditional charm and modern conveniences to create a simultaneously warm and exciting atmosphere. Whether you're seeking cultural immersion, a retail therapy, academic pursuits, or wanting to dive into the collective spirit of community events – Mont-Royal is an unbeatable choice. Not to mention, its strategic location and efficient transit make traveling to, from, and within the city, a sheer delight.
Must-Visit Spots in Mont-Royal
Town of Mount Royal
Outremont Theatre
Art Galleries
Multicultural Festivals
University of Montreal
Connaught Park
Dakin Park
Danyluk Park
Public Square
Recreational Amenities like public pools, tennis courts, skating rinks
Laird Avenue
Seasonal Sale Events
Pierre Elliott Trudeau International Airport
Sports Facilities and Centers