Repulse Bay Origins & Evolution
Nestled within Nunavut, Canada's northernmost territory, Repulse Bay's roots extend deep into the Arctic wilderness. Its Inuit name, Naujaat, translates to "seagull nesting place," indicative of its rich natural biodiversity. Archaeological traces from the Thule civilization, the ancestors of the Inuit, reveal inhabitance in the area dating back as far as 1500 A.D. European explorers christened it 'Repulse Bay' in 1742 after an unsuccessful search for the Northwest Passage. Despite its rugged isolation, the hamlet persisted and was officially incorporated in 1984, retaining its English name until 2015 when the predominantly Inuit community decided to reclaim its indigenous name: Naujaat.
City's Geography & Demography
Situated exactly on the Arctic Circle, Repulse Bay's geography molds a truly unique Arctic experience. Its polar climate characterized by long, bone-chilling winters and brief, cool summers, offer a stark and beautiful landscape. The surrounding terrain, characterized by rocky outcrops and tundra valleys, is home to caribou, polar bears, ringed seals, and an array of bird species. Its population hovering around 1,000 shows a predominance of Inuit culture with a hybrid lifestyle of modern trends and traditional hunter-gatherer practices.
Cultural & Artistic Landscape in Repulse Bay
Despite its humble size, Repulse Bay belts a lively pulse of cultural and artistic vibrancy. Its rich Inuit heritage reflects in intricate carvings, soapstone sculptures, and exquisite Qiviut textiles. The annual Midnight Sun Festival intertwines tradition and celebration, tokening the summer solstice. Unfortunately, architectural vestiges are scant, with notable exceptions being the Dewey Soper Building, a historic site commemorating the renowned naturalist, and the Igloo-Shaped Church, a testament to ingenious Inuit design.
Educational & Research Facilities
The remoteness of Repulse Bay does not detract from its emphasis on education. The Tusarvik School and Kivalliq College provide primary through adult education, integrating Inuit Qaujimajatuqangit (traditional knowledge) into contemporary curricula. The hamlet also houses a well-stocked community library.
Repulse Bay's Highlights & Recreation
Repulse Bay is a haven for nature-oriented entertainment. Arctic safaris offer sightings of caribou herds, polar bears, or flocks of nesting seagulls. With an intricate network of Historic trails, hiking, camping, bird watching, and aurora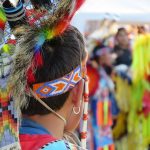 Aurora Origins & Evolution The town of Aurora, nestled within the province of Ontario, was founded in 1795 and has evolved tremendously ever since. Its original settlers, namely Joseph Baldwin and his family, set the foundation for a town rich in history and culture. Over time, Aurora has grown from a small farming community into a thriving town with a... viewing are popular recreational activities. Activities like dog sledding, snowmobile races, and ice fishing offer thrilling experiences in the winter months.
Commerce & Conveniences
The heart of Repulse Bay's commercial activity lies in its two main stores, the Northern Store and the Co-op. They cater to residents' needs, selling merchandise ranging from clothing to food, furniture, and other necessities. The Postal service, operating from within the Northern Store, banking facilities offered by the Royal Bank of Canada, provide essential urban amenities.
Transport & Connectivity
The hamlet relies heavily on its air connectivity, especially during the long winter months. The Naujaat Airport, situated approximately 4 kilometers southwest of the town, offers flights to Chesterfield Inlet, Rankin Inlet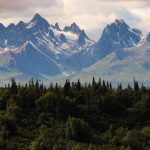 Rankin Inlet Origins & Evolution Rankin Inlet, named after the inlet on Hudson Bay where it is situated, is a town in the Kivalliq region of Nunavut, Canada. The locale was initially inhabited by the Inuit people and served as a trading post for the Hudson's Bay Company in the mid-20th century. It went through significant transformation following Nickel mine..., and Winnipeg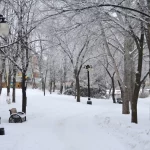 Winnipeg Origins & Evolution Known as the "Gateway to the West," Winnipeg, Manitoba's capital city, was originally settled by Indigenous peoples and later became a fur-trading post for the Hudson's Bay Company in the late 18th century. Officially incorporated as a city in 1873, Winnipeg quickly became a bustling railway hub due to its strategic location at the confluence of.... In summer, the area is accessible by cargo ship and cruise liners. Within the town, snowmobiles, ATVs, and on foot are the main modes of transportation.
Sports Facilities
Sporting activities predominate the recreational scene in Repulse Bay. The locally organized Sila Rainbow Trout Derby is a highlight. The synergy of traditional athleticism and modern sports is evident in the Winter Carnival, featuring Inuit games, snowmobile races, and ice hockey.
Traveler's Final Take
Regardless of the remote location and harsh climate, Repulse Bay provides an unparalleled exposure to Inuit culture and heritage and striking Arctic wildlife. Finally, a quick recap of Repulse Bay's features covers its Inuit-rooted culture, unique Arctic geography, quality education, and creative conveniences.
Must-Visit Spots in Repulse Bay
Thule archaeological sites
Dewey Soper Building
Igloo-Shaped Church
Tusarvik School
Northern Store and the Co-op
Naujaat Airport
Historic trails
Community library