Oakland-Wawanesa Origins & Evolution
Oakland-Wawanesa in Canada has a rich and vibrant history that began when it was first settled by farmers in the 1800s. This humble origin as an agricultural community still resonates in the city's cultural richness today. It's evolution over the years saw various industries blooming besides agriculture, with the introduction of small businesses and eventually a local government. The amalgamation of the rural municipalities of Oakland and Wawanesa occurred in 2015, marrying the two rural communities' strengths and rich history into the wonderful city we know today.
The development of Oakland-Wawanesa is credited to the synergies of two fundamental industries, namely agriculture and enterprise. The city value for heritage and culture is evident in the preservation of historical architecture, highlighting periods of initial development and subsequent growth. The Wawanesa Mutual Insurance Company, established in 1896, is one pivotal example that illustrates the city's proud history and shift from a purely agricultural economy.
City's Geography & Demography
Located in the south-western part of Manitoba, Oakland-Wawanesa is blessed with a picturesque landscape of rolling plains, enriched by the winding Souris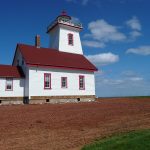 Souris Origins & Evolution Before becoming a thriving urban center, Souris was a small settlement located in the southeastern part of Manitoba, Canada. The town was incorporated in 1903 and was named after the river that flows nearby. Historic records reveal that Souris's growth has been significantly facilitated by its strategic geographical location, leading to the establishment of the railway,... River. The distinct seasons characterize the city's climate, with warm summers ideal for outdoor activities and cold, snowy winters offering an entirely different aesthetic charm.
The region's population is relatively sparse compared to its large geographical area, creating a tranquil, comfortable lifestyle for its inhabitants—most of who are of European descent. The city is also home to an expanding Indigenous population, contributing to a unique blend of cultures and traditions.
Cultural & Artistic Landscape in Oakland-Wawanesa
The aesthetics of Oakland-Wawanesa are not limited to its natural beauty alone. The city harbors a vibrant cultural scene. Numerous events, ranging from the annual Agricultural Fair to musical concerts and theatre productions, keep the community closely connected and entertained throughout the year.
The city is endowed with sites like the Wawanesa & District Museum that hosts a collection of local artifacts, enlightening visitors about the region's rich history. Art lovers find refuge in Bell Aura Bed, Breakfast, and Bistro, where they can delight in the display of local artwork.
Educational & Research Facilities
The city is served by the Southwest Horizon School Division, which provides comprehensive education services. Wawanesa School, one of the establishments within this division, caters to the educational needs of children from kindergarten to grade 12.
The Oakland-Wawanesa Public Library is another key institution, offering numerous resources for learning and research. This facility promotes community education and lifelong learning through its various programs and activities.
Oakland-Wawanesa's Highlights & Recreation
Natural attractions and outdoor recreational activities abound in Oakland-Wawanesa. The city is interspersed with well-maintained parks such as River Park and Souris River Bend Park, which are perfect for picnics, hikes, and family outings.
Landmarks like CFB Shilo, a Canadian Forces Base located close by, and the unique Sipiweske Museum offer intriguing insights into the region's military and cultural themes, further enriching visitors' experience.
Commerce & Conveniences
Various retail stores, convenience shops, and boutique businesses offer an array of goods and services. Besides that, the city houses banking services, postal service facilities, and hosts seasonal sales events.
Transport & Connectivity
While private vehicles are a common mode of transport, the area is also served by the Southwest Transit, particularly beneficial for elderly and disabled residents. The city enjoys good connectivity with neighbouring areas, courtesy of Highways 2 and 10 which traverse the region, providing easy access to and from the city.
Sports Facilities
For sports enthusiasts, the city offers sports facilities at the Oakland-Wawanesa Community Complex, a hub for a variety of sports activities. The Complex includes a skating rink and curling sheets, catering to the community's passion for winter sports.
Traveler's Final Take
All in all, Oakland-Wawanesa is a charming city with a harmonious blend of tranquil countryside and vibrant community life. Its rich history, captivating cultural landscape, recreational opportunities, and friendly community make it an excellent location for those seeking a leisurely pace of life, educational richness, or simply a refreshing getaway.
Must-Visit Spots in Oakland-Wawanesa
1. Wawanesa & District Museum
2. Bell Aura Bed, Breakfast, and Bistro
3. Wawanesa School
4. Oakland-Wawanesa Public Library
5. River Park
6. Souris River Bend Park
7. CFB Shilo
8. Sipiweske Museum
9. Oakland-Wawanesa Community Complex