St. John's Origins & Evolution
St. John's, the most easterly city in North America, is believed to be the oldest city in Canada. Founded on the eastern coast of Newfoundland, it was initially a seasonal fishing outpost of the British following the discovery of the New World. It bloomed into a permanent settlement in the early 16th century and since then, it has continually evolved into the vibrant and flourishing city that it is today. St. John's is revered for its stunning landscapes and historically rich sites characterized by colorful row houses and steep hills.
In the 20th century after the Second World War, St. John's transitioned from a predominantly seafaring society to a modern, urban economy with an energy and mining boom. This advancement has contributed to the city's progression and furnished it with a vibrant economic landscape, without losing its authentic charm.
City's Geography & Demography
Situated on the eastern tip of the Avalon Peninsula on Newfoundland island, St. John's is surrounded by the Atlantic Ocean. The city features a maritime climate characterized by a narrow temperature range, rich precipitations, and frequent foggy conditions owing to its proximity to the ocean.
St. John's is the largest city in Newfoundland and Labrador with an estimated population of over 108,860 people as of 2020. The friendly populace is predominantly of European descent with strong Irish and English influences, which have shaped the regional language and culture remarkably.
Cultural & Artistic Landscape in St. John's
St. John's brims with artistic vibrance. The city's cultural calendar is rife with festivals and events such as the annual St. John's International Film Festival and the Royal St. John's Regatta- a rowing competition that doubles as a public holiday.
The city's artistic scene is equally dynamic, with art galleries and museums like The Rooms, Newfoundland and Labrador's largest cultural space, housing the provincial art gallery. Other places, like the Resource Center for the Arts and the Eastern Edge Gallery showcase the city's creative spirit. Live music and theatre are fundamental to St. John's cultural DNA, with venues like LSPU Hall renowned for their performances.
Educational & Research Facilities
St. John's is a knowledge hub hosting Memorial University of Newfoundland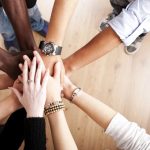 Introduction: A Journey Through Memorial University As you step foot onto the grounds of Memorial University of Newfoundland, you are immediately drawn in by the rich history and architectural beauty that envelops every corner of this iconic landmark. Located in St. John's, Newfoundland and Labrador, Memorial University holds a special place in the hearts of Canadians, representing not only a... – the province's only university, known for its specialized programs in marine sciences and archaeology. The city also houses several public libraries like A.C. Hunter Public Library. Furthermore, St. John's is home to several nationally recognized research institutions like the Marine Institute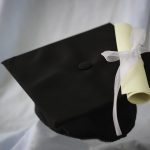 Marine Institute: A Beacon of Maritime Excellence Anchored in the historic St. John's Harbor in Newfoundland, the Marine Institute of the Memorial University of Newfoundland is a shining beacon in Canada's maritime history and future. The Institute is not only a prominent educational establishment but it also stands as a symbol of Canada's deep connection with the marine world. Established... and the Bonne Bay Marine Station.
St. John's's Highlights & Recreation
St. John's is a city of breathtaking landscapes and engaging recreational spots. It boasts of landmarks like Signal Hill National Historic Site, where Marconi received the first transatlantic wireless signal. The Cape Spear Lighthouse, the easternmost point in North America, offers stunning panoramas of the Atlantic.
For relaxation and leisure, Bowring Park is a paradise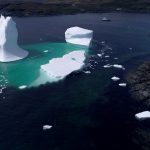 Paradise Origins & Evolution The story of Paradise begins in the late 1800s as a humble farming community. Over the past two centuries, it gradually evolved into one of the grandest living spaces one could find in Newfoundland and Labrador. Paradise was founded and developed along the Trans-Canada Highway's eastern tip, which eventually fueled its development as a glorious commercial... with beautiful gardens, trails, and wildlife. The East Coast Trail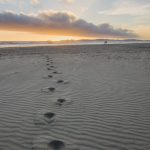 Trail Origins & Evolution The city of Trail, situated in British Columbia, Canada, holds a rich history that traces its roots to the 19th century. The city was founded by prospectors during the Gold Rush era, enticed by its bountiful deposits of minerals, mainly gold, silver, and copper. Later, the thriving mining industry prompted the construction of the Trail Smelter,... offers a more adventurous option with its 540km hiking path along the wild Atlantic coastline.
Commerce & Conveniences
Commercially, St. John's does not disappoint. It provides diverse shopping experiences at places like the Avalon Mall, the largest shopping mall in Newfoundland, and the vibrant Water Street, known for its locally-owned boutiques. Several banks, postal services, and seasonal farmer's markets like St. John's Farmer's Market also dot the cityscape, ensuring the convenience of residents and visitors alike.
Transport & Connectivity
St. John's transportation system is well-established. Metrobus Transit, the primary public transport service, operates numerous routes across the city. St. John's International Airport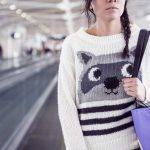 The Historical Significance of St. John's International Airport Nestled on the eastern tip of Newfoundland, St. John's International Airport bears more than just the title of Canada's most easterly airport. It stands as a testament to the region's rich history and strong cultural identity. Originally built in the 1940s as a vital military airbase during World War II, the airport... provides global connectivity. Additionally, the city's ferry services grant easy access to neighboring islands like Bell Island.
Sports Facilities
St. John's is a sporting destination with facilities including Mile One Centre, the premier venue for large scale sporting and entertainment events. The city also hosts several sports teams including the St. John's IceCaps (AHL hockey) and St. John's Edge (NBL Canada Basketball).
Traveler's Final Take
St. John's is a point where the past and the present strike a harmonious balance. It's a city of stark contrasts- old yet modern, urban yet close to nature, and serene yet energetic. It invites you to experience its rich history, cultural vibrance, natural beauty, and contemporary lifestyle, all of which define its unique character.
Must-Visit Spots in St. John's:
1. Signal Hill National Historic Site
2. The Rooms
3. Memorial University of Newfoundland
4. Bowring Park
5. Avalon Mall
6. Water Street
7. St. John's International Airport
8. St. John's Farmer's Market
9. Cape Spear Lighthouse
10. Metrobus Transit
11. Marine Institute
12. Bonne Bay Marine Station
13. A.C. Hunter Public Library
14. Mile One Centre
15. Bell Island