Paradise Origins & Evolution
The story of Paradise begins in the late 1800s as a humble farming community. Over the past two centuries, it gradually evolved into one of the grandest living spaces one could find in Newfoundland and Labrador. Paradise was founded and developed along the Trans-Canada Highway's eastern tip, which eventually fueled its development as a glorious commercial and recreational hub. The city's transformation is remarkable – from a rustic agricultural settlement, it emerged as a vibrant, well-developed urban outlier offering first-class lifestyle amenities in the coastal region of Avalon Peninsula.
City's Geography & Demography
Nestled in the Avalon Peninsula's arms, Paradise enjoys a coastal location that overlooks the Conception Bay. The city's geographical disposition offers mild winters and pleasant summers, thereby attracting settlers from across Canada and beyond. As of the 2016 Canadian Census, Paradise's population exceeded 20,000 – a substantial increase from its previous decades, exhibiting an impressive demographic surge which complements the city's ongoing evolution.
Cultural & Artistic Landscape in Paradise
Culture is the linchpin of Paradise, an attribute evident in its lively calendar filled with town-wide celebrations, festivals, and parades. A cornerstone is the Paradise Arts Festival, which boasts local art displays, workshops, and performing arts. The city's Peach Festival is another community magnet, showcasing art, food, and entertainment during the height of summer. For art connoisseurs, the city is home to numerous galleries like the Paradise Artists' Gallery depicting this cultural town's sociocultural kaleidoscope.
Educational & Research Facilities
Paradise's educational landscape is home to numerous schools that have created a nurturing environment which emphasizes progressive learning. Institutions such as Paradise Elementary School and Holy Family Elementary work hard to mold future generations of scholars and leaders. The city also houses a state-of-the-art public library, the Paradise Community Library, which offers a rich collection of books, research materials, and digital resources.
Paradise's Highlights & Recreation
For residents and visitors alike, Paradise lives up to its name by offering a wealth of opportunities to connect with nature. The iconic Neil's Pond and Octagon Pond serve as beautiful backdrops for several recreational activities. The vast network of walking trails, including the Octagon Pond Walkway and T'Railway – part of the Trans-Canada Trail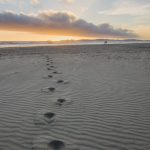 Trail Origins & Evolution The city of Trail, situated in British Columbia, Canada, holds a rich history that traces its roots to the 19th century. The city was founded by prospectors during the Gold Rush era, enticed by its bountiful deposits of minerals, mainly gold, silver, and copper. Later, the thriving mining industry prompted the construction of the Trail Smelter,... system – offer unparalleled outdoor experiences. The Paradise Park is another central attraction, featuring a fantastic splash pad, a picnic area, and playgrounds.
Commerce & Conveniences
As for commerce, Paradise encapsulates a vibrant retail scene with multiple shopping centres, specialty stores, and grocers. The Equinox Centre and Paradise Plaza host a variety of stores, from fashion outlets to home improvement chains. Local banks, post offices, and convenient seasonal sales affirm the city's commitment to providing a robust and vibrant commerce ecosystem for its residents.
Transport & Connectivity
Travel within and outside Paradise is convenient and efficient. The city's public transport system comprises Metrobus Transit Services for intra-city journeys, while St. John's International Airport serves as the city's gateway for international and domestic air travel. The city's main transit hub lies near the roundabout of Kenmount Road and Topsail Road, making it easy for residents to access public transportation to different city areas.
Sports Facilities
Paradise is a proud harbour of sporting enthusiasm. The Double Ice Complex has served as a community center for athletics, hosting a variety of recreational activities including ice-hockey and figure skating. In summers, the Paradise Park becomes a lively spot suitable for softball and soccer arranged by local sports associations.
Traveler's Final Take
A visitor to Paradise is bound to leave with a heart full of memories and a camera full of picture-perfect moments. It's a destination that effortlessly marries the charms of small-town life with the comforts of a modern, well-connected city. Boasting a rich culture, excellent infrastructure, phenomenal landscapes, and warm-hearted residents, Paradise is not just a city but a destination—truly a Paradise on earth.
Must-Visit Spots in Paradise:
Trans-Canada Highway
Paradise Arts Festival
Paradise Artists' Gallery
Paradise Elementary School
Holy Family Elementary
Paradise Community Library
Neil's Pond
Octagon Pond
Octagon Pond Walkway and T'Railway
Paradise Park
Equinox Centre
Paradise Plaza
Metrobus Transit Services
St. John's International Airport
Double Ice Complex