Chatham Origins & Evolution
Originally established as a naval dockyard in 1792 by Lieutenant-Colonel John Graves Simcoe, the first Lieutenant-Governor of Upper Canada, Chatham, Ontario, is a city steeped in history and regal architecture. It developed into a thriving destination, brimming with historical and cultural significance due to its strategic location on the Thames River. As a stop on the Underground Railroad, Chatham played a prominent role in addressing slavery issues, and its rich history is still evident in the city's Museums and Heritage Sites. Chatham's evolution from a small naval town to a bustling urban centre represents its resilience and seamless assimilation of the past and the future.
City's Geography & Demography
Chatham, situated in Southwestern Ontario, Canada, covers a landscape diverse with rivers, creeks, and fertile farmland. Its location near Lake St. Clair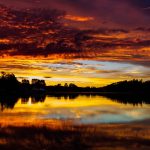 St. Clair Origins & Evolution Nestled in Ontario, Canada, St. Clair's story began with its founding in 1821. The area's fertile grounds attracted settlers, subsequently leading to its formal establishment as a town in 1834. The city was named after Lake St. Clair, a body of water on its northwestern border, which was initially discovered by French explorers in the... and the Thames River adds a unique aquatic touch to its geography. Generally, the region experiences a humid continental climate with warm, humid summers and cold winters. Chatham's population demographics, as of the 2016 census, stands at approximately 103,000 residents, making it the largest urban area within the Municipality of Chatham-Kent.
Cultural & Artistic Landscape in Chatham
Chatham holds a vibrant arts scene, hosting numerous cultural and arts festivals that celebrate local and regional talent. Highlights include the Chatham-Kent Ribfest and the RetroFest. Billed as the city's cultural center, the Thames Art Gallery hosts contemporary Canadian artworks that engage and inspire visitors. The St. Clair Capitol Theatre, a vaudeville theatre built-in 1930, is another unique architectural icon offering diverse entertainment from plays to concerts.
Educational & Research Facilities
Chatham is home to St. Clair College's Thames Campus, offering a broad spectrum of programs and focusing on applied research. The city's educational landscape is also characterized by several excellent public schools and a few Catholic schools governed by the Lambton Kent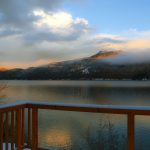 Kent Origins & Evolution Founded as a municipality underneath the Mainland's verdant mountains, in the province of British Columbia in 1895, Kent is a unique blend of new-age urbanism rooted firmly in the ethos of traditional rural living. Renowned as a vivid example of Canadian development harmonizing with environmental preservation, Kent's evolution as a city reflects its commitment to sustainable... District School Board and the St. Clair Catholic District School Board. Furthermore, the Chatham Kent Public Library offers a wealth of resources for students and lifelong learners.
Chatham's Highlights & Recreation
To experience Chatham's sublime natural beauty, a visit to the Thames Grove Conservation Area and Rondeau Provincial Park is a must. The city's significant landmarks include the Buxton National Historic Site and Museum, telling the settlement and integration of African Americans who escaped slavery. The Chatham-Kent Museum and Uncle Tom's Cabin showcase the rich local history and culture.
Commerce & Conveniences
Downtown Chatham houses a selection of locally-owned businesses, banks, and postal services. From specialty boutiques to nationally recognized brands, local shops cater to varied shopping preferences. Seasonal sales events like Black Friday offer great deals at national retail stores and unique finds in small businesses.
Transport & Connectivity
Chatham's transport includes a local bus system provided by CK Transit. The city also sits just off Highway 401, Canada's busiest highway. Chatham-Kent Municipal Airport and the nearby Windsor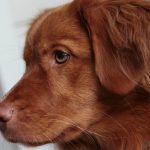 Windsor Origins & Evolution With roots dating back to the early 18th century, Windsor, Ontario, is one of Canada's oldest and most historic cities. It was originally established as a French agricultural settlement, 'La Petite Côte', around 1749. Over the centuries, this small settlement grew into a vibrant, multi-cultural city renowned for its friendly people, rich industries, and its unique... International Airport facilitate air travel. The Chatham Coach Terminal is a transit hub for intercity coach services.
Sports Facilities
Chatham provides excellent facilities for sports enthusiasts. The Chatham-Kent John D. Bradley Convention Centre and Memorial Arena are popular places for hockey, while sports facilities in educational institutions cater to various other sports, reflecting the city's commitment to promote physical well-being.
Traveler's Final Take
From history to culture, from education to recreation, Chatham, Ontario, is a city teeming with unique experiences. Amid the hustle of city life, it maintains the charm of its origins, making it an attractive destination for all.
Must-Visit Spots in Chatham:
1. Thames Art Gallery
2. St. Clair Capitol Theatre
3. Thames Grove Conservation Area
4. Rondeau Provincial Park
5. Buxton National Historic Site and Museum
6. Chatham-Kent Museum
7. Uncle Tom's Cabin
8. Downtown Chatham Shops
9. Chatham-Kent John D. Bradley Convention Centre
10. Memorial Arena
11. Chatham Coach Terminal
12. Chatham Kent Public Library
13. St. Clair College's Thames Campus