Varennes Origins & Evolution
Named after the historic region in France, Varennes was incorporated as a city in 1972. Located in the southeastern part of the province of Quebec, this flourishing city is nestled on the south shore of the St. Lawrence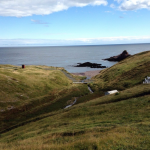 St. Lawrence Origins & Evolution Nestled in Canada's easternmost provinces, the precious gem that is St. Lawrence is imbued with a rich tapestry of history and development. It was reportedly founded in the 18th century, primarily as a fishing town due to its strategic location along the coast. The city's evolution has been largely dependent on its maritime roots, shaping... River. Tracing its roots back to French colonizers in 1665, its establishment provided a key trading post – a background that continues to influence its ethos today. The development over the years has been noteworthy, from a predominately agrarian society to a complex municipality featuring an assortment of industries and residencies, without losing its rustic charm. It proudly houses grand historical structures like the Sainte-Anne Church, built in 1771 which holds an essential place in tracing the growth and evolution of Varennes.
City's Geography & Demography
Varennes is approximately 20 kilometers northeast of Montreal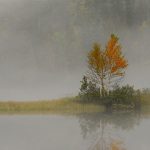 Montreal Origins & Evolution Montreal's rich history dates back to 1535 when the indigenous Iroquois people welcomed French explorer Jacques Cartier. Officially founded in 1642 by French settlers, the city rapidly developed into an essential hub for fur trading. Montreal's spectacular growth continued over the centuries, transforming this quaint outpost into a dynamic metropolis. Today, the city's deep-rooted history is..., falling within the administrative region of Montérégie. It is characterized by a fairly stable humid continental climate with well-defined seasons. Given its prime riverside location, it offers sweeping views of the St. Lawrence River across a vista punctuated by patches of lush forests and green spaces.
As per the 2016 census, Varennes houses a population of just over 20,000, a close-knit community enriched by a collective French lineage and Canadian ethos, co-existing in a mix of urban neighborhoods and serene countryside settings.
Cultural & Artistic Landscape in Varennes
Varennes has an exquisite cultural palette. Local events like the Fête de la Saint-Jean-Baptiste offer authentic Quebecois experiences. Numerous exhibitions, concerts, and festivals throughout the year infuse the city with a vibrant, creative energy.
Art admirers can explore the Galerie le Hang'Art Saint-Denis, a gallery dedicated to showcasing contemporary art. The city's historic buildings also provide context to the rich past and an artistic touch to the cityscape.
Educational & Research Facilities
The education realm in Varennes is commendable, with a selection of schools promoting bilingual education. The city is home to several private and public schools, including École de la MareÉole secondaire la Dauversière and CEGEP de Varennes.
Moreover, the Varennes Library not only facilitates research and reading but also hosts several multimedia workshops and community activities, fostering a culture of learning and intellectual growth.
Varennes's Highlights & Recreation
The city's natural splendor defines Varennes's recreational pursuits. From the shoreline of the Parc de la Commune – a beautiful green space alongside the river, to the stunning views along the network of cycling and pedestrian paths, there is always a way to connect with nature.
Moreover, the city's rich history is reflected in its landmarks, such as the Varennes Basilica and the Old Windmill. These monumental structures stand as quiet ideographs illustrating the city's vibrant past.
Commerce & Conveniences
Varennes is well-equipped with numerous conveniences, featuring a host of local shops, eateries, and major banks. A variety of retail outlets span from local boutiques to supermarkets like Metro Plus Varennes. Additionally, the city has accessible postal services, making it easier for residents and businesses alike.
Transport & Connectivity
Varennes enjoys an efficient transportation network. The city is served by the CIT Le Richelain bus line offering connections to Montreal. Its proximity to highways and major thoroughfares, particularly Route 132, facilitates travel. While there is no airport within the city limits, Montreal-Pierre Elliott Trudeau International Airport is a mere 35 kilometers away, providing international connectivity.
Sports Facilities
Passionate about sports, Varennes hosts numerous facilities. From soccer fields, baseball diamonds to ice rinks, the city encourages an active lifestyle. The multifunctional Centre Dagenais is a popular spot, offering space for soccer, baseball and includes a skate park.
Traveler's Final Take
Varennes is a city where history, nature, and modernity coincide. A considerable city for those who value the charm of a tranquil riverside city with a rich Canadian heritage, nestled away from the urban humdrum, yet close enough for convenience. The city is vibrant with opportunities, be it history, culture, or natural allure.
Must-Visit Spots in Varennes
Sainte-Anne Church
Galerie le Hang'Art Saint-Denis
École secondaire la Dauversière
Varennes Library
Parc de la Commune
Varennes Basilica
Old Windmill
Metro Plus Varennes
the Centre Dagenais