Hudson Origins & Evolution
Hudson is a charming town nestled on the banks of the Ottawa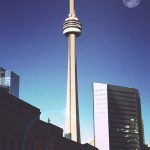 Ottawa Origins & Evolution The history of Ottawa, Canada's capital city, is rich and varied, evolving from a humble settlement of the early 1800s to the bustling modern city it is today. Originally known as Bytown after British military engineer Colonel John By, who was responsible for the construction of the Rideau Canal, the city's pivotal role within the nation's... River in Quebec. Founded in the late 19th century, it has seamlessly blended its historic charm with modern conveniences. Originally an Anglican farming community named Cavagnal, it rebranded as Hudson in the 1960s to reflect its British roots and to appease English-speaking residents. This unique town is steeped in history and offers a distinct rural feel despite being a stone's throw from Canada's bustling metropolis.
Over the years, Hudson's serenity and proximity to nature have made it a popular retreat for artists, writers, and entertainers seeking inspiration and solace. Today, it boasts a vibrant artistic community and has embraced sustainable development, making it an ideal home for nature enthusiasts and art lovers alike.
City's Geography & Demography
Hudson's unique identity is shaped by its location nestled between the Ottawa River and Rigaud Mountain. Its geography is a blend of green spaces, forested areas, and farmlands. Despite its rural setting, Hudson is easily accessible, being less than an hour's drive west of downtown Montreal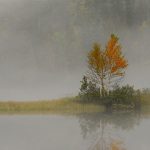 Montreal Origins & Evolution Montreal's rich history dates back to 1535 when the indigenous Iroquois people welcomed French explorer Jacques Cartier. Officially founded in 1642 by French settlers, the city rapidly developed into an essential hub for fur trading. Montreal's spectacular growth continued over the centuries, transforming this quaint outpost into a dynamic metropolis. Today, the city's deep-rooted history is....
The town is home to just over 5,000 residents. Its population embodies a mix of families, professionals, retirees, and artists, reflecting the diverse and inclusive fabric of Hudson. The residents are known for their harmonious coexistence, fostering a sense of community that is a key feature of Hudson's charm.
Cultural & Artistic Landscape in Hudson
The Hudson Music Festival and Hudson Film Festival are known far and wide for bringing local and international talent to the community. The cultural scene is further enriched by the Hudson Gallery Plus, showcasing artworks by local artists and Hudson Village Theatre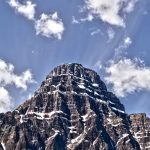 Set amidst the charming locale of Qualicum Beach in British Columbia, Canada, the Village Theatre is a distinctive attraction that boasts of culture, history, and lively performances. Known for its quaint and cozy ambiance, the theatre embodies the spirit of Qualicum, highlighting the town's passion for arts and culture. Built in the 1940s with numerous renovations done over the years,..., staging quality productions throughout the year.
The Hudson Yacht Club adds another unique layer to the town's cultural identity, hosting regattas and sailing competitions throughout the summer months. Also, Hudson's charming traditions such as the 'Santa Claus Parade' and 'Hudson Street Fair' reflect the town's vibrant community spirit.
Educational & Research Facilities
Hudson is served by two school boards; the Lester B. Pearson School Board and the Commission Scolaire des Trois-Lacs. These institutions have established well-regarded schools like Mount Pleasant Elementary School and Westwood Senior High School. Hudson's library, located in the heart of the town, provides a wealth of resources, fostering literacy and learning amongst its residents.
Nearby universities, such as McGill and the University of Quebec, offer research and higher education opportunities, ensuring that people in Hudson have access to top-notch educational amenities.
Hudson's Highlights & Recreation
Hudson is home to several popular parks and recreation areas including Jack Layton Park and the Hudson's eco-museum, a 100-acre nature reserve known as the Sandy Beach. Here, residents and visitors can enjoy bird watching and waterfront activities.
The town is home to traditional architectural landmarks like St-James Anglican Church, which dates back to 1864, and the oh-so-quaint tea shoppe, 'Clarence & Cripps', a perfect venue to enjoy a hot cup of tea and sweets in a backdrop that transports you back in time.
Commerce & Conveniences
Hudson's Main Road is lined with a blend of locally-owned specialty shops, boutiques, and essential services. The town boasts a local co-op market, The Hudson Public Market, which offers local produce, baked goods, and artisanal products in support of local growers.
Major banks, postal services, and a myriad of eateries, from quaint bistros to fine dining restaurants, ensure the town's essential services are readily accessible to residents and visitors. Among these, 'Sauvé's Home Centre' is a one-stop-shop for various household needs, and restaurant 'Carambola' offers a unique gastronomic experience with its delectable menu.
Transport & Connectivity
Hudson features well-connected transportation routes, with train services to Montreal provided by Exo's Vaudreuil–Hudson line from the Hudson railway station. The town also provides access to multiple highways allowing easy commuting to various parts of Quebec.
Montreal's Pierre Elliott Trudeau International Airport is under an hour's drive away, providing Hudson residents and visitors easy access to international and domestic flight services.
Sports Facilities
Hudson's active lifestyle is evidenced by its well-equipped Whitlock Golf & Country Club. The town also features Como Yacht Club and Hudson Yacht Club, attracting water sports enthusiasts. Plus, Hudson's outdoor rinks and sports fields cater to a wide range of sports activities and events throughout the year.
The Hudson Community Centre hosts various sports programs and wellness activities for all ages. With its superb sporting amenities, Hudson ensures a vibrant sporting community within its idyllic setting.
Traveler's Final Take
Hudson's rich history, vibrant arts scene, verdant landscapes, and friendly community create a unique blend of rural charm and cultural sophistication. Whether you're drawn by the quaintness of the town, its annual events, outdoor activities, or educational opportunities, Hudson has something to offer everyone.
In essence, Hudson is a retreat from city life, offering serenity, a generous sprinkling of culture, and a strong community spirit, making it a must-see destination in the heart of Quebec.
Must-Visit Spots in Hudson
Hudson Music Festival
Hudson Film Festival
Hudson Gallery Plus
Hudson Village Theatre
Hudson Yacht Club
Jack Layton Park
Sandy Beach
St-James Anglican Church
Clarence & Cripps
The Hudson Public Market
Sauvé's Home Centre
Restaurant Carambola
Hudson railway station
Whitlock Golf & Country Club
Como Yacht Club
Hudson Community Centre