Brief History of Airdrie
Airdrie, a charming city located in Alberta, Canada, is deeply rooted in history, establishing its importance even before becoming an official city in 1985. The area where Airdrie now stands was first settled by Europeans in the late 1800s. It's believed to have taken its name from Airdrie in Scotland – the birthplace of William McKenzie, a contractor who built the Calgary-Edmonton Railway.
During the 20th century, Airdrie started growing as a railway town and also became a popular spot for ranching. Despite facing challenges such as fluctuating cattle prices and multiple wars, the resilient spirit of the local community ensured Airdrie's survival and growth.
Geographical Location and Climate
Airdrie is situated in the Calgary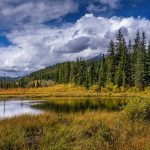 Calgary Origins & Evolution Calgary, located in the foothills of the Rocky Mountains of Alberta, Canada, has a rich and diverse history. Its name originates from a bay on the Isle of Mull, Scotland. It was officially founded as a town in 1884, and by the year 1891, it had elected its first mayor. The development of Calgary was primarily... Region of Alberta, within Calgary's Metropolitan Area. It lies approximately 13 kilometers north of Calgary and is surrounded by Rocky View County. Given its location in the Grassland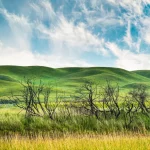 Grassland Origins & Evolution Founded in the late 19th century, Grassland is a testament to Canada's rich history. It holds a compelling story of transformation, from a small hamlet populated by pioneering settlers to a bustling city it is today. Originally an agricultural area, where fields of grain stretched far and wide, hence its name. A significant development was the... region of Alberta, Airdrie enjoys a diverse ecosystem.
The city experiences a humid continental climate, with warm summers and cold winters. Airdrie receives generous amounts of sunlight, around 2405 hours annually, making it one of the sunniest cities in Canada.
Population and Demography
Airdrie boasts a diverse and expanding population that crossed 70,000 in 2021, marking a stark increase from around 800 residents in 1971. Despite its rapid growth, the city maintains a community-oriented environment.
Demographically, the city's population distribution is varied, but it has a large concentration of residents under the age of 45, making it a youthful city. The community is also welcoming to immigrants, adding to the multicultural fabric of the city.
Founding of the City and Its Historical Development
Though Airdrie was founded by Europeans in the 19th century, it was not formally incorporated as a town until 1909. By 1985, Airdrie was large enough to be granted city status.
Historically, Airdrie's development has been significantly influenced by its accessibility. Initially, the Calgary-Edmonton Railway drove growth. Later, the city capitalized on its proximity to Calgary and strategic location along Highway 2 – one of Alberta's main transportation routes.
Cultural Events and Festivals
Airdrie hosts many cultural events and festivals throughout the year. The Airdrie Fest, a popular annual event, draws residents and visitors to celebrate the city's offerings and culture. The Airdrie Pro Rodeo is another standout event that showcases the city's long-standing connection with ranching and rodeo culture.
Museums, Theaters, and Galleries
Airdrie has several cultural outlets for residents and visitors. The Nose Creek Valley Museum is one of Airdrie's cultural cornerstones, showcasing local history and artifacts. The Bert Church LIVE Theatre offers local and touring performances, while art enthusiasts can visit the Airdrie Public Library Art Wall to appreciate exhibitions featuring local artists.
Universities and Scientific Institutions
Airdrie doesn't have a university within city limits, but it is located close to several higher education institutions in Calgary, such as the University of Calgary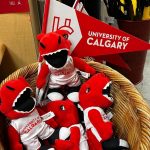 The Historical Significance of the University of Calgary Steeped in history, the University of Calgary stands as a testament to the city's growth and development. Established in 1966, this renowned institution has played a pivotal role in shaping Calgary's cultural and intellectual landscape. Originally founded as the Calgary branch of the University of Alberta, it became an independent entity in... and the Southern Alberta Institute of Technology.
Libraries and Research Centers
The Airdrie Public Library is a prominent knowledge resource center in the city, offering a variety of programming, resources, and services. It also hosts a rotating lineup of exhibitions featuring art from local creators.
Significant Landmarks and Monuments
Airdrie's architecture, including its landmarks and monuments, contribute to its unique charm. The Nose Creek Valley Museum is a significant place, as it tells the history of Airdrie and district areas. Another notable landmark in Airdrie is the Woodside Golf Course, a stunning space that adds to Airdrie's green appeal.
Parks, Gardens and Open Spaces for Recreation
Airdrie offers ample green spaces and recreational facilities. Nose Creek Park, located in the city center, provides year-round nature trails and also hosts the annual Airdrie Festival of Lights during the holiday season. Iron Horse Park offers miniature train rides around a landscaped area representing the Canadian Pacific Railway.
Public Transportation and Transportation Infrastructure
Public transportation in Airdrie is primarily provided by Airdrie Transit. The service offers local bus routes, paratransit services, and the ICE (InterCity Express) transit service which commutes between Airdrie and Calgary. Its strategic location by Highway 2 also offers easy commuting and traveling options.
Airports, Rail, and Bus Stations
For air travelers, the Calgary International Airport is close by, merely a 15-minute drive from Airdrie. Regarding rail and bus transportation, the city is served by regular bus services and is also highlighted by its historical connection to the Calgary-Edmonton Railway.
Stadiums and Sports Facilities
For sports enthusiasts, Airdrie has an array of facilities. Genesis Place is a multi-purpose athletic and recreation center, while the Ron Ebbesen Arena and Plainsmen Arena are popular for hockey.
To summarize, Airdrie's stand-out attributes include its rich history, youthful demography, proximity to Calgary, sunny climate, and variety of recreational options. Cultural showcases like the Airdrie Fest and Airdrie Pro Rodeo, coupled with historical and educational establishments like the Nose Creek Valley Museum and Airdrie Public Library, add to the city's unique charm and appeal. Whether it's wandering through Iron Horse Park, catching a performance at Bert Church LIVE Theatre, or engaging in sporting activities at Genesis Place, Airdrie offers something for everyone.
Quick Reference Guide:
– Nose Creek Valley Museum
– Airdrie Fest
– Airdrie Pro Rodeo
– Bert Church LIVE Theatre
– Airdrie Public Library Art Wall
– University of Calgary
– Southern Alberta Institute of Technology
– Nose Creek Park
– Airdrie Festival of Lights
– Iron Horse Park
– Woodside Golf Course
– Airdrie Transit
– Genesis Place
– Ron Ebbesen Arena
– Plainsmen Arena
– Calgary International Airport
– Calgary-Edmonton Railway.