Saint-Charles-Borromée Origins & Evolution
Established in 1845 from the amalgamation of several seigneuries, Saint-Charles-Borromée stands tall with a rich and venerable history. It's named in honor of Charles Borromeo, a significant figure of the Catholic Reformation. This city in the Lanaudière region of Quebec, Canada, has carried out an impressive journey from its humble beginnings as an agricultural powerhouse to a modern city that encapsulates the essence of Canadian urban life.
The city witnessed a major transformation in the 19th century, with the construction of various public institutions and factories. This shift gave rise to a burgeoning working class, which has shaped Saint-Charles-Borromée's unique character till date. The city has adeptly preserved its historical origins while making way for development, and its cityscape works as a tableau that beautifully illustrates its evolution.
City's Geography & Demography
Resting on the North shore of the Assomption River, Saint-Charles-Borromée's geographical location gives the city a temperate climate with four changing seasons. Its proximity to Montreal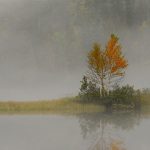 Montreal Origins & Evolution Montreal's rich history dates back to 1535 when the indigenous Iroquois people welcomed French explorer Jacques Cartier. Officially founded in 1642 by French settlers, the city rapidly developed into an essential hub for fur trading. Montreal's spectacular growth continued over the centuries, transforming this quaint outpost into a dynamic metropolis. Today, the city's deep-rooted history is... and Quebec City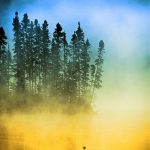 Quebec City Origins & Evolution Enveloped in rich history and culture, Quebec City is one of the earliest European settlements in North America. Founded in 1608 by French explorer Samuel de Champlain, Quebec City has gone through a fascinating evolution that has shaped its unique character today. The city was a strategic location during the period of New France and... adds to its appeal as a viable residential setting with a serene and tranquil atmosphere.
As per the 2016 census, the city's population was 13,017, showing decent growth over the years. The city's balance between urbanization and the preservation of its natural terrain coupled with affordable housing, education facilities, and a flourishing job market, make it an optimal residential area.
Cultural & Artistic Landscape in Saint-Charles-Borromée
Saint-Charles-Borromée exudes an enriching cultural aura through its year-round events centering around music, arts, and local heritage. You can explore the extraordinary pieces of artwork at local museums such as the Musée d'art de Joliette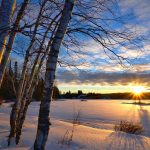 Joliette Origins & Evolution Nestled in the Lanaudière region of Quebec, the city of Joliette serves as an emblematic glimpse into the rich bouquet of Canadian history. This quaint city can trace its origins back to 1823, when Barthélemy Joliette founded a village nicknamed Industrie. This industrial settlement subsequently evolved into the city that we know today. Joliette's founding was....
Furthermore, the city's charm amplifies many folds during the annual Festival Mémoire et Racines. This multi-day event brings the city's streets alive with music, dance, storytelling, and culinary delights. The vibrant theatres and galleries dotted across the city, like Centre culturel de Joliette, offer a kaleidoscope of artistic expressions, making it a cultural haven for locals and tourists alike.
Educational & Research Facilities
The city takes prides in having Cégep régional de Lanaudière, providing higher education to thousands of students. Furthermore, the local library, Bibliothèque Rina-Lasnier is a repository of knowledge, offering a vast range of books, magazines, and newspaper archives. The city also houses cutting-edge research institutions like Centre intégré universitaire de santé et de services sociaux de la Lanaudière working diligently on regional health advancement.
Saint-Charles-Borromée's Highlights & Recreation
Tourists visiting can indulge in the city's sprawling parks such as Parc Louis-Querbes, where they can enjoy a variety of outdoor activities. The spectacular, historically significant Saint-Charles-Borromée Cathedral, the iconic symbol of the city, never fails to impress with its magnificent architecture.
Commerce & Conveniences
The city teems with a plethora of local businesses, retail chains, boutique shops, and artisanal stores catering to every demand. The city's financial services are robust, with several well-established banks like the National Bank of Canada. The city also organizes seasonal farmer's markets and winter sales, providing locals and tourists alike with splendid shopping experiences.
Transport & Connectivity
Saint-Charles-Borromée is well connected, with Highway 131 running through the city. Public transportation is efficient, with regular bus services. Moreover, the city is just an hour's drive from the Montreal-Pierre Elliott Trudeau International Airport, facilitating convenient air travel.
Sports Facilities
For sporting enthusiasts, the city houses several sporting centers and facilities. Centre Récréatif Marcel-Bonin is among the popular training centers that provide a wonderful sporting experience for players and spectators alike.
Traveler's Final Take
In conclusion, Saint-Charles-Borromée effortlessly melds history, culture, modern life, and nature. Besides its prominent historical figures, architectural marvels, serene parks, and a flurry of activities, it is the harmonic synchronization of urban and rural living that truly gives this city its distinctive identity. Here, tranquillity and vibrance coincide, making it an appealing destination for every kind of traveler.
Must-Visit Spots in Saint-Charles-Borromée
Saint-Charles-Borromée Cathedral
Musée d'art de Joliette
Centre culturel de Joliette
Cégep régional de Lanaudière
Bibliothèque Rina-Lasnier
Centre intégré universitaire de santé et de services sociaux de la Lanaudière
Parc Louis-Querbes
National Bank of Canada
Montreal-Pierre Elliott Trudeau International Airport
Centre Récréatif Marcel-Bonin