Alberton Origins & Evolution
Alberton, a charming city located in the Canadian province of Prince Edward Island, boasts an intriguing history traced back to the mid-19th century. Initially a prosperous shipbuilding and lumber town, Alberton has evolved significantly over the years while retaining its maritime roots. Unfolding through the ages, Alberton has perennially symbolized the quintessential Canadian spirit of resilience and adaptability.
On Historic Main Street, situated within the heart of Alberton, several heritage buildings stand unassumingly, their well-preserved exteriors a testimony to the architectural elegance of a bygone era. The Alberton Museum and Archives, located within the former courthouse, further outlines the city's rich history, documenting both its highs and lows.
City's Geography & Demography
Alberton is positioned in West Prince County, along the western coastline of Prince Edward Island, making it an attractive coastal city. Known for its moderate maritime climate, the city experiences warm, humid summers and mild winters, with frequent rain throughout the year.
Alberton prides itself on being a close-knit community, with a charming small-town ambiance. Despite being a small city, it's excellent accessibility and services have led to a steadily growing population, consisting of both locals and migrants, attracted by the city's serene maritime lifestyle.
Cultural & Artistic Landscape in Alberton
Culture is ingrained into the very fabric of life in Alberton. The city hosts numerous events throughout the year, including the Alberton Day Celebrations, a cheerful expression of community spirit.
Art enthusiasts can visit the Albert & Crown Pub and Eatery, which doubles as an art gallery, offering a unique chance to indulge both gastronomically and artistically. The city's art scene is further enhanced by local festivals promoting music, literary arts, and theatre performances.
Educational & Research Facilities
Alberton is home to several educational institutions, ranging from primary schools to high schools, all delivering high-quality education. It also houses the Alberton Public Library, a valuable resource for researchers and book lovers alike.
An important educational cornerstone of the city is the Holland College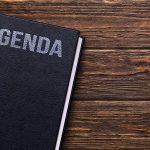 A Glimpse into Holland College's Past Established in 1969, Holland College draws its esteemed history from a foundation curiously connected to colonial roots. The college shares its name with the illustrious Samuel Johan Holland, a military officer, cartographer and the first Surveyor General of British North America. This college is more than just an educational institution, it's an enduring testament... Western Centre, a community college offering a broad spectrum of programs to aspiring learners. A culture of lifelong learning is celebrated here, emphasizing the city's commitment to education.
Alberton's Highlights & Recreation
Jacques Cartier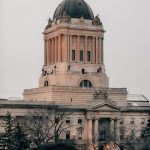 Cartier Origins & Evolution The idyllic locale of Cartier, nestled in Ontario, Canada, possesses elements of both old-world charm and contemporary progress. Established originally as a railway town along the Portage, West of Winnipeg, during the late 19th century, it has grown and evolved over the years to become a quaint destination for nature lovers and history enthusiasts alike. Developed... Provincial Park is undoubtedly one of Alberton's prized gems. It provides an idyllic setting for hiking, picnics, or simply enjoying the pristine natural surroundings. For beach lovers, Northport Beach Provincial Park offers sun, sand, and ample opportunities for beach-combing and bird-watching.
Landmark-wise, the Alberton Courthouse & Museum, the oldest courthouse in Prince Edward Island, stands tall as a significant historical point of interest. The Alberton Arts and Heritage Centre is another remarkable attraction, offering art exhibits and performances year-round.
Commerce & Conveniences
Alberton is replete with local shops offering a range of products, from groceries and gourmet products, to original handmade local crafts. Residents and tourists can also experience the vibrancy of the city's farmer's market held on Alberton Historic Street.
Banking facilities are readily available with several branches across the city. In terms of postal services, Canada Post in Alberton ensures smooth mail and parcel operations.
Transport & Connectivity
Alberton is well-served by public transport, with reliable bus services making commuting within and outside the city hassle-free. The city is also in proximity to the Charlottetown Airport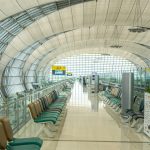 The Historical Significance of Charlottetown Airport Charlottetown Airport, nestled on the picturesque Prince Edward Island, holds a profound historical significance that reverberates throughout Canada. Serving as the birthplace of Canadian aviation, this airport witnessed the first flight in the country in 1919. The legendary pilot, Captain Erroll Boyd, soared into the skies from this very airstrip, marking a monumental milestone..., efficiently connecting it to major Canadian cities and beyond.
Sports Facilities
For sports enthusiasts, Alberton offers a wide array of facilities. The Jacques Cartier Arena, a popular gathering place during winter months, allows for ice hockey and skating. There's also the Mill River Golf Course, a definite stop for golf lovers.
Traveler's Final Take
Alberton, with its serene maritime setting, historical charm, and city conveniences, promises a unique experience to its visitors and residents. Be it exploring the heritage-lined streets, relaxing in tranquil parks, savoring local delicacies, or participating in community events, Alberton engages you in remarkably diverse ways.
Must-Visit Spots in Alberton:
1. Alberton Museum and Archives
2. Albert & Crown Pub and Eatery
3. Holland College Western Centre
4. Jacques Cartier Provincial Park
5. Northport Beach Provincial Park
6. Alberton Courthouse & Museum
7. Alberton Arts and Heritage Centre
8. Alberton farmer's market
9. Jacques Cartier Arena
10. Mill River Golf Course.