Quispamsis Origins & Evolution
Quispamsis, joining the ranks of Canada's many quaint towns brimming with history, is nestled in southern New Brunswick along the explorable Kennebecasis River. The town's establishment can be traced to 1783 when Loyalists first settled here. The name Quispamsis, deriving from a Passamaquoddy-Maliseet word, suggests a "little lake in the woods." Initially limited to a closely-knit community, the town has evolved significantly over the years. The year 1998 marked it as an independent entity, apart from the parish of RothesayRothesay Origins & Evolution Rothesay, situated in the province of New Brunswick in Canada, is a spot that is rich in history and culture. The town was founded in the year 1860 and was named after the Earl of Rothesay, who later became King George IV. With the passing years, Rothesay grew to be a summer retreat, appealing to the....
Over the years, Quispamsis has successfully managed to retain its historical charm while integrating contemporary advancements. The town structure borrows heavily from Canada's colonial architecture, giving Quispamsis an undeniable old-world aura. However, it has also embraced modernity without shying away, ensuring a balanced fusion of the past and the present.
City's Geography & Demography
Quispamsis, located at the heart of Canada's Atlantic region, is blessed with a picturesque location. It resides along the beautiful Kennebecasis River. The quaint town appeals specially to nature enthusiasts with its lush forests, serene riverfront view, and varying landscapes.
Despite being a small town, Quispamsis boasts a diverse demographic of around 18,000 residents. People of different ethnicities and backgrounds add to the town's cultural richness. The area experiences a humid continental climate marked by warm summers, giving ample opportunities for outdoor activities.
Cultural & Artistic Landscape in Quispamsis
Quispamsis is a cultural melting pot. Celebrations like the Quispamsis Days Festival, Winter Carnival, and Canada Day ceremony showcase the town's commitment to preserving its culture.
The artistic landscape in Quispamsis is thriving as well. Its local galleries, such as the Kennebecasis Public Library Art Gallery, showcase works by local artists. The 'Art in the Park' event held at the Arts & Culture Park also encourages creativity among residents, making art an essential element of Quispamsis's fibre.
Educational & Research Facilities
In the realm of education, Quispamsis is home to several esteemed institutions. These include a range of public, private, and French immersion schools. The services of these establishments extend beyond education to sports and extra-curricular activities as well, fostering a comprehensive development environment.
The Kennebecasis Public Library, one of Quispamsis's key resources, offers an array of services from lending books to organizing workshops and seminars. It also features a local history room and children's reading space, promoting research and lifelong learning among the community.
Quispamsis's Highlights & Recreation
Quispamsis's natural beauty is complemented by its leisure facilities. The Arts & Culture Park, Quispamsis Memorial Arena, and Firefighters' Memorial Park splash pad, to name a few, lend the town its character.
The QPlex is another top recreational spot complete with sports facilities, an outdoor track, and a seasonal community pool. Furthermore, the Meenan's Cove Beach Park, where residents can enjoy swimming, basketball, and beach volleyball, is a summer favourite.
Commerce & Conveniences
Quispamsis offers residents a good assortment of commercial services and conveniences, with everything from banks to grocery stores within easy reach. The town centre hosts several seasonal sales events throughout the year, which are perfect for those who enjoy shopping.
The town also provides essential services with the likes of the Quispamsis Post Office and several financial institutions in the area. The local businesses, cater to both the necessities and distinct tastes of the populace, including antique stores, craft boutiques, and farmers' markets.
Transport & Connectivity
The town of Quispamsis boasts excellent transport and connectivity links. Public transport by Comex buses ensures seamless intra-town connectivity. The nearby Saint John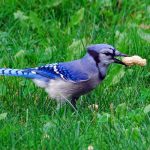 Saint John Origins & Evolution Saint John, located in the heart of the Bay of Fundy in the province of New Brunswick, is Canada's oldest incorporated city and one of its spectacular urban gems. The story of Saint John dates back to 1604 when it was first discovered by French explorers, being officially established as a city in 1785. Its... Airport provides air travel options. Additionally, Quispamsis is also conveniently located close to multiple major highways, making road trips feasible.
Sports Facilities
Quispamsis caters to sports enthusiasts with impressive facilities. The Quispamsis Memorial Arena and QPlex house sports facilities for hockey, figure skating, and basketball. Furthermore, fields for soccer and baseball dot the landscape.
Traveler's Final Take
Quispamsis holds an enchanting mix of natural beauty, historical charm, cultural richness and active lifestyle options. Its easy accessibility, along with its blend of modern conveniences and peaceful living, makes it an attractive city to explore and reside in. This small town ensures a big, unforgettable experience with its endearing offerings.
Must-Visit Spots in Quispamsis:
Quispamsis Memorial Arena
QPlex Community Center
Meenan's Cove Beach Park
Firefighters' Memorial Park
Kennebecasis Public Library
Arts & Culture Park
Quispamsis Post Office
Saint John Airport
Kennebecasis Public Library Art Gallery