Altona Origins & Evolution
The charming town of Altona, situated in the region of Manitoba Canada, possesses a compelling and noteworthy history. Incorporated as a village in the year 1916 and later as a town in 1946, its name finds origin in the north German city of Altona, reflecting the Mennonite heritage of the founding settlers. The town's evolution has been marked by vast agricultural production, fields of sunflowers being a beautifying signature of the region.
The influential Gallery in the Park stands as a shining testament of Altona's rich artistic and cultural heritage. Once the house of a pioneer merchant, the stately building has transformed into a phenomenal art gallery and sculpture garden, bringing a modern twist to Altona's historical evolution and acknowledging the continuing artistic accomplishments of the ingenious local community.
City's Geography & Demography
Nested 100 kilometers south-west of Winnipeg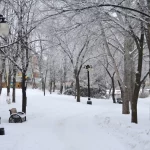 Winnipeg Origins & Evolution Known as the "Gateway to the West," Winnipeg, Manitoba's capital city, was originally settled by Indigenous peoples and later became a fur-trading post for the Hudson's Bay Company in the late 18th century. Officially incorporated as a city in 1873, Winnipeg quickly became a bustling railway hub due to its strategic location at the confluence of..., Altona's geographical positioning grants the town a moderate continental climate. The location offers long hot summers and brisk, snowy winters that paint the town in distinct aesthetical hues throughout different seasons. Buffalo Creek, lacing the landscape, becomes a favored natural point of interest.
Altona is a close-knit community with a population around 4,200 residents, as per the latest census data. The town's demographic distribution primarily consists of people with German and Dutch lineage, lending Altona's culture a distinctive European charm subtly interlaced with Canadian exuberance.
Cultural & Artistic Landscape in Altona
The cultural hub of Altona breathes life in its vibrant community events, theaters, and artistic sites. The annual Manitoba Sunflower Festival held in July is a town trademark and a significant cultural happening showcasing entertainment, food, arts, and crafts.
Gallery in the Park offers seasonal exhibitions and a permanent outdoor display of sculptures. Meanwhile, the Rhineland Pioneer Centre serves as the local museum, housing artifacts and collections that speak volumes of the town's rich history.
Educational & Research Facilities
Despite its small population, Altona boasts a strong focus on education. The Borderland School Division serves the town with three schools – École West Park School, Altona Middle School, and W. C. Miller Collegiate. Moreover, the Jake Epp Public Library provides a quiet space for the bibliophiles and research enthusiasts of the community.
Altona's Highlights & Recreation
Altona is a treasure trove when it comes to recreational spots and landmarks. The iconic SunFlower Art Project, demonstrating 92 massive metal sunflowers, is a delightful visual treat. Also, The Altona Aquatic Centre and Centennial Park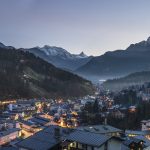 A Storied Past: The Historical Significance of Centennial Park Named in honor of Canada's centennial in 1967, Centennial Park illustrates the country's rich history and evolution over time. A living testament to Toronto's commitment to preservation, the park stretches over an expansive 525 acres and was unveiled to commemorate the country's 100th birthday. Venturing through the serene environs, it is... are perfect locations for family outings.
Altona's signature landmark is the 'Big Sunflower,' officially the largest sunflower painting in the world. It stands tall on an easel 76 feet high and is undoubtedly a marvel not to be missed.
Commerce & Conveniences
Among the commerce avenues, Altona offers a busy main street teeming with shops, local businesses, banks, and postal services. The local Co-op and Altona Mall are popular shopping destinations, featuring seasonal sales and promotions.
Transport & Connectivity
While Winnipeg's International Airport maintains Altona's connectivity with the world, local commuting is majorly serviced by South Central Regional Transit, providing comprehensive bus services. Additionally, the town's location on the Canadian Pacific Railway allows direct rail connectivity.
Sports Facilities
Altona houses the Altona Curling Club's six-sheet building and numerous outdoor rinks providing winter recreation opportunities. For sports enthusiasts, the Altona Centennial Park offers excellent baseball and soccer facilities.
Traveler's Final Take
Altona, with its unique blend of rich history, cultural vibrancy, and modern amenities, emerges as a must-visit Canadian destination. Its distinct European charm, spirited community events, and striking outdoors create a distinctive character that leaves a lasting impression on visitors.
Must-Visit Spots in Altona
Gallery in the Park
Rhineland Pioneer Centre
The Manitoba Sunflower Festival
École West Park School
Jake Epp Public Library
Altona Aquatic Centre
Big Sunflower Painting
Altona Curling Club
Altona Centennial Park
South Central Regional Transit
Altona Co-op and Altona Mall