Rosemère Origins & Evolution
Situated in the Lower Laurentians region of Quebec, Rosemère, celebrated its centennial in 1958. Founded primarily as a farming community, Rosemère has developed impressively over time, embracing modernization while preserving its natural appeal and residential character. Inspired by and named after the prolific wild rose bushes that graced its landscape, Rosemère has held onto its charm through architectural restraint and strict preservation of its natural features.
Many notable structures still stand as a testament to the town's rich history, like the Grand Moulin, a windmill dating back to the early 18th century, and Sainte-Françoise-Cabrini Church, a stately gothic revival building. Today, Rosemère is a quiet suburb, its semi-rural character balanced with urban convenience, making it a highly sought-after residential location.
City's Geography & Demography
Located just north of Montreal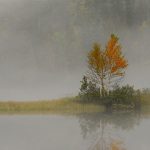 Montreal Origins & Evolution Montreal's rich history dates back to 1535 when the indigenous Iroquois people welcomed French explorer Jacques Cartier. Officially founded in 1642 by French settlers, the city rapidly developed into an essential hub for fur trading. Montreal's spectacular growth continued over the centuries, transforming this quaint outpost into a dynamic metropolis. Today, the city's deep-rooted history is..., Rosemère enjoys a prime location on the northern banks of the Mille Îles River. The town is characteristically marked by its green verdant spaces, intersected by rivers and streams, creating a naturally picturesque landscape. It has a humid continental climate, which imparts distinct seasons, with warm, humid summers and often cold, snowy winters.
In terms of demography, Rosemère has a relatively small but diverse population, with a mix of English and French-speaking residents. This cultural blend enhances the town's spirit, reflected in the numerous cultural festivities and programs that occur throughout the year.
Cultural & Artistic Landscape in Rosemère
Rosemère boasts a vibrant cultural scene, hosting several notable events throughout the year like the 'Fall Festival' and the 'Christmas Market'. The 'Rosemère Artists Gatherings' is another popular event where local artists showcase their talents.
The town also houses a Public Library with an extensive collection of books in both English and French and regularly hosts exhibitions featuring local and international artists. Unfortunately, Rosemère does not house its own theatre or gallery, yet residents often partake in cultural events in nearby cities such as Montreal and Sainte-Thérèse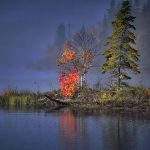 Sainte-Thérèse Origins & Evolution The city of Sainte-Thérèse, now a thriving metropolitan area, traced its roots back to the early 18th century. It was incorporated as a municipal village in 1855, benefiting from its strategic location between Montreal and the Laurentians. Steeped in culture and history, the city has evolved over the centuries from a humble farming community to a....
Educational & Research Facilities
Education is a priority in Rosemère, with both English and French-speaking educational institutions. The town is home to the Rosemere Elementary School and the Rosemere High School. For higher education, residents often commute to nearby colleges and universities in Montreal.
The Rosemère Library serves as an invaluable resource for students and researchers alike, offering an extensive range of books, movies, and music, along with internet access.
Rosemère's Highlights & Recreation
Rosemère is home to several awe-inspiring landmarks such as the windmill, the Grand Moulin, and the Sainte-Françoise-Cabrini Church, a spectacular example of gothic architecture.
The town is popular for its parks and open green spaces, which form the heart of Rosemère's recreational attractions. The Charbonneau Park, with its picnic spots, playground structures, and wading pool, is an ideal place for relaxation. Residents also enjoy the abundant walking and cycling paths.
Commerce & Conveniences
Despite its small size, Rosemère provides all the conveniences expected of a modern suburb. Numerous shops like Place Rosemère, one of the largest shopping centers in the region, are available, offering a mix of famous brand outlets and local boutiques.
Essential services like banks, post offices, and grocery stores are conveniently located throughout the city. The town especially comes to life during the various seasonal sales and fairs.
Transport & Connectivity
Rosemère boasts robust transport links. The town is primarily served by the Exo public transportation system, and the Rosemère train station provides easy access to Montreal. The nearby Montreal-Trudeau International Airport caters to those needing air travel.
Sports Facilities
Rosemère is brimming with sports facilities suitable for all ages and interests. The Rosemère Curling Club has been a popular institution since 1961, and the nautical club, Club de Voile Deux-Montagnes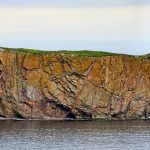 Deux-Montagnes Origins & Evolution Deux-Montagnes is a city located in the Laurentides administrative region of Quebec, Canada. Established in 1921, the city has evolved from its early days as a primarily agricultural community to now being a largely residential suburb of Montreal. Over time, the city has grown in size and population, with a steady inflow of settlers attracted by..., offers sailing and boating activities. The town is also home to several multi-purpose sports facilities, indoor pools, and tennis courts.
Traveler's Final Take
If you've been searching for a tranquil getaway embellished with historical charm, stunning landscapes, and a blend of cultural and natural attractions, Rosemère certainly delivers. From its famous windmill, welcoming green spaces, and stellar recreational facilities to a rich tapestry of cultural festivities and accessible urban conveniences, Rosemère is an inviting destination, prospering in its harmonious balance between its historical roots and contemporary lifestyle.
Must-Visit Spots in Rosemère:
Grand Moulin (Windmill)
Sainte-Françoise-Cabrini Church
Charbonneau Park
Rosemère Curling Club
Club de Voile Deux-Montagnes (Nautical Club)
Rosemère Library
Rosemère Train Station
Place Rosemère Shopping Center