Goulds Origins & Evolution
Goulds has a deeply ingrained and illustrious record that is effortlessly reflected by its unique charm. Tracing back to the 18th century, it was primarily a farming community named after its founder, Michael Gould. Over time, Goulds has experienced continuous evolution, from being an agriculture-driven settlement to a modern city with a diverse economy. The area's capacity to preserve its historical ambiance while embracing modernity contributes to its unique character.
Today, remnants of the old-world are visible in the form of heritage structures such as the historic St. Kevin's Parish Church. The Culture House, a restored early 19th-century farmhouse, narrates tales of the area's agricultural past. Events like Goulds Lamb Festival held annually continue to honor its "country character" offering an insight into the town's rich traditions and history.
City's Geography & Demography
Goulds is nestled in the eastern part of the Avalon Peninsula in Newfoundland, Canada. Its picturesque location is characterized by a tapestry of rolling hills, tranquil rivers, and lush greenery, all enhanced by the temperate maritime climate.
A versatile demographic reflects the multi-faceted personality of this city. With a population of little over 10,000 inhabitants, it is a cozy, close-knit community that is warm, welcoming, and friendly. The people of Goulds demonstrate great pride in their town's rich history offering a sense of community that's palpable to anyone who visits.
Cultural & Artistic Landscape in Goulds
Cultural and artistic pursuits proliferate in Goulds. The Cultural House, apart from being a historical landmark, also regularly showcases art exhibitions, and hosts workshops and cultural events throughout the year. The yearly Goulds Lamb Festival is not just a culinary delight but also an impressive display of traditional and contemporary music, dance, storytelling and more.
Though a small town, Goulds boasts a buzzing theater scene. Organisations such as The Squid Jigger's Troupe consistently deliver compelling performances adding dynamism to the city's cultural canvas.
Educational & Research Facilities
Goulds is home to several esteemed educational institutions and libraries. Topping this list is St. Kevin's High School, one of the leading schools in the region. The Goulds Public Library serves as an invaluable information resource center, frequently hosting community-focused activities.
Goulds is also in close proximity to the Memorial University of Newfoundland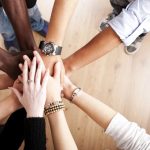 Introduction: A Journey Through Memorial University As you step foot onto the grounds of Memorial University of Newfoundland, you are immediately drawn in by the rich history and architectural beauty that envelops every corner of this iconic landmark. Located in St. John's, Newfoundland and Labrador, Memorial University holds a special place in the hearts of Canadians, representing not only a... (MUN), a renowned seat of higher learning having a global reputation for its research and pedagogical innovation.
Goulds's Highlights & Recreation
Goulds is a paradise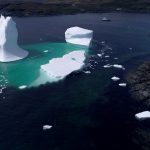 Paradise Origins & Evolution The story of Paradise begins in the late 1800s as a humble farming community. Over the past two centuries, it gradually evolved into one of the grandest living spaces one could find in Newfoundland and Labrador. Paradise was founded and developed along the Trans-Canada Highway's eastern tip, which eventually fueled its development as a glorious commercial... for outdoor enthusiasts. With places like Bidgoods Park, which offers serene nature trails, and Petty Harbour Mini Aquarium, where you can experience marine life up close, Goulds surely delivers when it comes to natural wonders.
Additionally, architecture enthusiasts will find joy exploring the city's heritage architecture, most notable being the St. Kevin's Parish Church. Completing your journey with the taste of Gould's flavor at one of their local pubs represents an essential experience.
Commerce & Conveniences
For modern-day conveniences, Goulds offers a variety of supermarkets, local shops, and banking facilities including Newfoundland and Labrador Credit Union. The seasonal Farmer's Market exhibits the freshest local produce and artisanal delights, serving as a perfect opportunity for visitors to immerse themselves in local lifestyle.
Transport & Connectivity
Despite its small size, Goulds provides efficient and reliable public transport, primarily through buses. The intercity transit system makes commuting to nearby cities and towns comfortable and convenient. Additionally, it's within driving distance to the St. John's International Airport, a major transit hub offering global connectivity.
Sports Facilities
Goulds is a haven for sports lovers, with sports facilities such as the St. Kevin's Boxing Club. Goulds Hockey Arena is not just a place for sports but also for community gatherings, reflecting the town's love for sports, particularly ice hockey, a game that's close to the heart of every Newfoundland resident.
Traveler's Final Take
Goulds is a charming city that flawlessly merges the leisure of the countryside with the convenience of urban life. With many attractions ranging from a rich cultural arts scene, beautiful landscapes, excellent recreational facilities to modern conveniences, it offers a uniquely wholesome experience.
Must-Visit Spots in Goulds
Historic St. Kevin's Parish Church
The Culture House
Bidgoods Park
Petty Harbour Mini Aquarium
Goulds Lamb Festival
St. Kevin's High School
Goulds Public Library
Seasonal Farmer's Market
St. Kevin's Boxing Club
Goulds Hockey Arena