Wasaga Beach Origins & Evolution
Wasaga Beach, a town in Simcoe County, Southern Ontario, holds a significant place in Canadian history. Officially recognized as a town in 1974, Wasaga Beach is used to be the territory of the Huron and Iroquoian First Nations who were the original inhabitants. The town has been constantly evolving since its founding and has adopted a delicate balance between maintaining its natural beauty and establishing modern amenities. Indeed, Wasaga Beach has grown into a town that significantly contributes to tourism in the region.
Over time, Wasaga Beach has embraced its fame for its 14-kilometre stretch of beach along the southern end of Georgian Bay, becoming Canada's premier beach destination. To this day, the town still retains its warm, coastal charm alongside its growing urbanization.
City's Geography & Demography
Positioned along the longest freshwater beach in the world, Wasaga Beach provides a scenic landscape with riverside areas and a wealth of green spaces. The region experiences a humid continental climate, with warm, humid summers and cold, snowy winters, offering a diversity of seasonal experiences.
Demographically, Wasaga Beach is largely a suburban area, with recent census data revealing a population of slightly over 20,000 people. The town has a growing community due to its appealing atmosphere and amenities, attracting a mix of retirees, working professionals, and families.
Cultural & Artistic Landscape in Wasaga Beach
The cultural identity of Wasaga Beach is accentuated by its local events, museums, and galleries. The buoyant Beach Area One hosts summer concerts, annual festivals, and an array of eateries. The Nancy Island Historic Site museum narrates the story of the British Schooner, HMS Nancy, while the Wasaga Beach Lions Club facilitates various community services and events.
Educational & Research Facilities
From an educational perspective, Wasaga Beach houses a few respected elementary schools and a community of private tutors for all age-groups. Public libraries like the Wasaga Beach Public Library offer an extensive collection of literature and provide a cultural hub for residents.
Wasaga Beach's Highlights & Recreation
The primary spotlight of Wasaga Beach is, undoubtedly, its sprawling beach. The beach is divided into different areas, with Area 1 known for lively parties and events, while other areas provide more family-friendly atmospheres.
For those who prefer green spaces, Woodview Mountaintop Skating offers a trail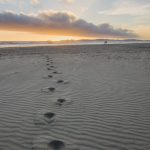 Trail Origins & Evolution The city of Trail, situated in British Columbia, Canada, holds a rich history that traces its roots to the 19th century. The city was founded by prospectors during the Gold Rush era, enticed by its bountiful deposits of minerals, mainly gold, silver, and copper. Later, the thriving mining industry prompted the construction of the Trail Smelter,... through a beautiful forest, and the Wasaga Beach Provincial Park provides trails and picnic areas, along with the opportunity for bird watching. In winter, visitors can indulge in snowshoeing, skiing, and ice fishing.
Commerce & Conveniences
A variety of shops are found throughout Wasaga Beach, ranging from big-name retailers to niche boutiques. Banks, postal services, and a good selection of restaurants and cafes provide plenty of conveniences to residents and tourists alike. Local markets and seasonal sales are organized regularly, making shopping a delightful experience in the town.
Transport & Connectivity
The town's public transport service, the Wasaga Beach Transit, connects all major points in the town. For intercity transit, the Simcoe County LINX Transit provides buses to neighbouring locales. However, the most popular commute within the town is cycling, facilitated by a comprehensive network of bike trails.
Sports Facilities
Wasaga Beach maintains excellent facilities for all sports enthusiasts. The Wasaga Sports Park consists of several baseball diamonds, soccer fields, and even a skateboard park. The Wasaga Stars Arena caters to ice-hockey players and figure-skaters among the youth and adults.
Traveler's Final Take
With its natural beauty, rich cultural scene, vibrant shopping sector, and excellent transportation, Wasaga Beach truly exudes a small-town charm with urban amenities. Its welcoming community, excellent recreational facilities, and year-round events make it an irresistible destination and a beloved home to a diverse population.
Must-Visit Spots in Wasaga Beach
– Nancy Island Historic Site
– Beach Area One
– Wasaga Beach Lions Club
– Wasaga Beach Public Library
– Woodview Mountaintop Skating
– Wasaga Beach Provincial Park
– Wasaga Sports Park
– Wasaga Stars Arena
– Wasaga Beach Transit
– Simcoe County LINX Transit