Armstrong Origins & Evolution
Located in the heart of Canada's majestic Spallumcheen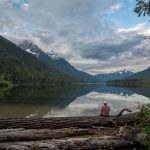 Spallumcheen Origins & Evolution The intriguingly named Spallumcheen is a rural municipality located in British Columbia, Canada. The name is derived from the Shuswap language and means "beautiful valley"- a fitting description for this scenic community. The original settlers were a mix of agriculturally oriented European and indigenous peoples. Over time, Spallumcheen has evolved from a primarily agricultural region to... Valley and renowned for its agricultural roots, Armstrong exhibits a seamless blend of rural charm and urban comfort. The city, named after E.C Heaton Armstrong, an influential London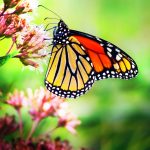 London Origins & Evolution London, popularly known as the "Forest City", is located in southwestern Ontario, Canada. The city was founded by Lieutenant Governor John Graves Simcoe in 1793, though it was not fully settled until 1826. London was named after its English counterpart in hopes of enhancing its magnitude and reputation. Truly, it embraced its moniker, developing rapidly in... banker who helped fund the construction of a railway through the valley, was founded in 1892. Over the decades, Armstrong evolved from a sleepy hamlet to a bustling economic hub, enriching itself through vibrant periods of lumbering, mining, farming, and cheese production. Today, the city is especially known for its local food and craft beverage scene, a testament to its prosperous roots.
City's Geography & Demography
Armstrong is idyllically nestled between the Okanagan Valley and the Shuswap country of British Columbia, known for its breathtaking landscapes and a temperate climate. A city with four beautiful seasons, it experiences pleasantly warm summers and chilly winters, with a climate perfectly suited for agricultural pursuits. As per the latest Canadian census, Armstrong houses a population of approximately 5,000 people, exuding a friendly small-town charm. A stunning tapestry of cultures, demographically, it is predominantly European in descent with a growing range of multicultural influences.
Cultural & Artistic Landscape in Armstrong
Armstrong's lively cultural scene brings the city to life, especially during its many community events. The Armstrong Interior Provincial Exhibition and Stampede, held annually, is an eagerly anticipated event dating back a century. Its artistic landscape is enriched by heritage sites such as the Armstrong Spallumcheen Museum and Arts Society, which hosts more than 20 artist studios. Armstrong is also home to the Caravan Farm Theatre, a unique outdoor theatre venue that offers unforgettable performances all year round.
Educational & Research Facilities
Armstrong is home to a comprehensive education network featuring several public schools and one private institution, along with a nearby Okanagan College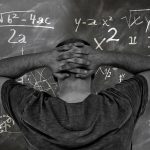 Exploring Okanagan College: An Icon of Canada's Educational Landscape Tucked away in the charming British Columbian city of Kelowna, Okanagan College boasts a heritage dating back to 1963. The sprawling college commands an imposing view, overlooking serene Okanagan Lake and surrounded by majestic mountains. Its lush green surroundings breathe in an inspiring spirit of learning and camaraderie. The institution's rich... campus in Vernon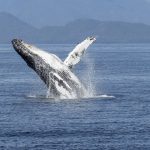 Vernon Origins & Evolution Vernon—a city that brims with heritage and charm, began its journey in 1863 when the first European settlers arrived in the Okanagan Valley. The city, situated in the southern interior of British Columbia, was named after Forbes George Vernon, a former MLA of British Columbia. Vernon grew exponentially with the establishment of a railway in 1891..... The Armstrong Spallumcheen Library, a branch of the Okanagan Regional Library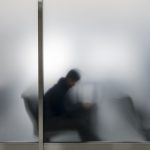 The Historical Significance of Okanagan Regional Library The Okanagan Regional Library holds a special place in the hearts of Canadians, not just as a repository of knowledge but as a symbol of cultural heritage and community. Established in 1936, it is one of the oldest public libraries in Canada, tracing its roots back to the early pioneers who settled in..., houses a vast collection of books and digital resources for public access. In terms of research, the agriculture-oriented community benefits from numerous orchards and farms, engaging in ongoing agricultural research and development.
Armstrong's Highlights & Recreation
The city offers a plethora of landmarks and recreational spots. The famous Chocoliro Finest Chocolate is a must-visit locale known for its handcrafted Swiss chocolates while the Deep Creek Tool Museum is a fascinating insight into antique agricultural tools. Memorable experiences continue at the beautifully designed Royal York Golf Club and at the many parks, including Memorial Park and Fletcher Park, perfect for picnics and outdoor enjoyment.
Commerce & Conveniences
Armstrong is well equipped with all necessary urban conveniences including Shopper's Drug Mart, Askew's Foods and Armstrong Regional Cooperative for everyday necessities. The city, with its banks such as Valley First and Canada Post, ensures smooth day-to-day transactions for residents and visitors. Moreover, the seasonal Farmers' Market is a vibrant spectacle that showcases the area's rich agricultural produce.
Transport & Connectivity
Graced with a strategic location, Armstrong offers excellent connectivity. The city is well-served by the Vernon Regional Transit and enjoys close proximity to the Vernon Regional Airport. Key highways crisscrossing nearby make Armstrong readily accessible from all major surrounding areas.
Sports Facilities
Sporting enthusiasts in Armstrong have access to excellent facilities including the Nor-Val Sports Centre offering an arena for hockey, figure skating and indoor soccer. Additionally, the Armstrong Skate Park and the Hassen Arena provide facilities for other sports activities.
Traveler's Final Take
All in all, Armstrong is a delightful slice of Canadian life, presenting a charming blend of rich heritage, cultural vitality, and easy accessibility. Whether exploring its historical depths, enjoying its leisure facilities, or shopping at the vibrant markets, the city offers experiences for everyone while retaining its quaint rural charm.
"Must-Visit Spots in Armstrong"
Armstrong Spallumcheen Museum and Arts Society: Cultural exhibitions and artist studios.
Caravan Farm Theatre: Unique outdoor theatre performances.
Armstrong Spallumcheen Library: Collection of books and digital resources.
Chocoliro Finest Chocolate: Handcrafted Swiss chocolates.
Deep Creek Tool Museum: Antique agricultural tools display.
Royal York Golf Club: Golfing and recreational facility.
Memorial Park and Fletcher Park: Ideal for picnickyand outdoor activities.
Shopper's Drug Mart, Askew's Foods and Armstrong Regional Cooperative: Shopping and everyday conveniences.
Valley First and Canada Post: Banking and postal services.
Seasonal Farmers' Market: Showcase of fresh agricultural produce.
Nor-Val Sports Centre, Armstrong Skate Park, Hassen Arena: Sporting centers with various facilities.