London Origins & Evolution
London, popularly known as the "Forest City", is located in southwestern Ontario, Canada. The city was founded by Lieutenant Governor John Graves Simcoe in 1793, though it was not fully settled until 1826. London was named after its English counterpart in hopes of enhancing its magnitude and reputation. Truly, it embraced its moniker, developing rapidly in the 19th century due to its location on the main route between Detroit and Quebec City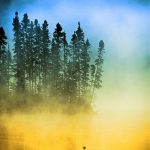 Quebec City Origins & Evolution Enveloped in rich history and culture, Quebec City is one of the earliest European settlements in North America. Founded in 1608 by French explorer Samuel de Champlain, Quebec City has gone through a fascinating evolution that has shaped its unique character today. The city was a strategic location during the period of New France and.... It's rich history is enshrined in the city's numerous heritage sites, chief among those being Eldon House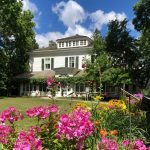 The Historical Significance of Eldon House Eldon House, located in London, Ontario, is a true testament to Canadian history. Built in 1834, this charming Georgian-style mansion holds the distinction of being one of the oldest remaining residences in the city, providing visitors with a fascinating glimpse into Canada's past. The Harris family, who resided in Eldon House for over 150..., London's oldest resident structure.
Over time, London underwent thorough modernization, from primitive horse-drawn streetcars to impressive skyscrapers. Still, it managed to maintain vast green spaces, reinforcing its title – 'Forest City'. Today, London is recognized for a vibrant blend of historical legacy and urban modernity, a thriving city that never lost touch with its roots.
City's Geography & Demography
London occupies a strategic location in the Quebec City-Windsor Corridor in Ontario. The city is graced by the Thames River, flanked by rolling parklands, and punctuated by industrial and residential districts. The climate of London involves a traditional four-season cycle, consisting of mild springs, hot summers, cool autumns, and cold, snowy winters, providing a diverse range of experiences for residents and visitors alike.
In terms of demography, London is one of the diverse cities in Canada, priding itself on a rich mosaic of cultures, religions, and ethnicities. In 2021, the population reached approximately 400,000. The city is characterized by its youthful vibe, owing to a large student population, and it is also a perfect environment for families and retirees, offering a mix of quiet suburban living and a bustling city life.
Cultural & Artistic Landscape in London
London boasts an impressive cultural scene. The city is home to several world-class events like the Sunfest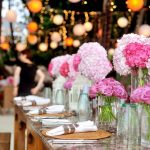 Exploring the Historical Significance of Sunfest Located in London, Ontario, Sunfest stands as one of Canada's most iconic landmarks, captivating visitors with its rich historical significance. Dating back over three decades, this annual celebration of world music and culture has become a cultural phenomenon that attracts people from all corners of the globe. Sunfest's roots can be traced back to..., a free international music festival that attracts artists and audiences from across the globe. As for visual arts, Museum London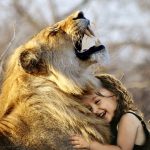 Historical Significance Museum London's historical significance lies in its rich collection of over 5,000 regional and national artworks, and, 45,000 artefacts reflecting the complex history of London and the greater southwestern Ontario. The museum, nestled in the heart of downtown London, is an embodiment of Canada's shared cultural heritage, with a passion for preserving histories, both long forgotten and recently... maintains an extensive collection of national historical artifacts and local and national art. Furthermore, the Grand Theatre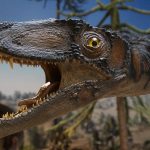 Unveiling the Historical Significance Stepping into The Grand Theatre feels like walking through a time portal, as its storied past echoes through the walls. Built in 1901, this iconic landmark in Canada's vibrant city of London, Ontario, has been a cultural hub for over a century. Originally designed by renowned architect John M. Lyle, The Grand Theatre has witnessed numerous..., with its rich legacy of over a century, has been key in nurturing the city's theatrical culture, hosting numerous performances each season.
The city's contemporary art scene is equally vibrant. Numerous galleries like the ArtLab Gallery, Forest City Gallery, and McIntosh Gallery frequently host exhibits from emerging and established artists, providing a platform for creative expression. Indeed, cultural enthusiasts are never short of activities to partake in London.
Educational & Research Facilities
London is a hub of educational excellence and research facilities. The city boasts two leading universities, the Western University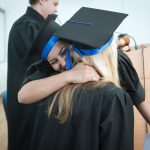 The Historical Significance of Western University Western University, located in London, Ontario, holds a rich history that dates back to its founding in 1878. Originally known as the Western University of London, it began primarily as an institution for the study of medicine. Over the years, it has evolved into a renowned comprehensive university, offering a wide range of academic... and Fanshawe College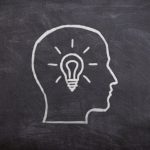 The Historical Significance of Fanshawe College Established in 1967, Fanshawe College has evolved into a vibrant epicenter of higher education, providing a range of diverse study programs to local and international students. Its reputation emanates from its rich history as it is among the first public colleges founded under Ontario's system-wide expansion of vocational schools. The establishment of this institution.... Western University, established in 1878, is one of Canada's top research-intensive institutions, renowned the world over for its diverse range of programs. Fanshawe College, on the other hand, is a leader in polytechnic education, offering hands-on learning experiences in a broad range of disciplines.
For literature and research enthusiasts, London has plenty of libraries, including the London Public Library, with 16 branches spread across the city. The University libraries are also open to public access, serving as centers of knowledge, creativity, and community building.
London's Highlights & Recreation
London's reputation as the "Forest City" can be credited to its expansive parks and gardens, most notably Victoria Park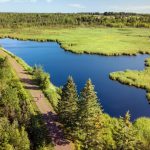 The Historical Significance of Victoria Park Victoria Park, located in the heart of downtown Charlottetown, Prince Edward Island, is a remarkable Canadian landmark steeped in rich history. Established in 1873, this iconic urban green space has witnessed countless significant events, making it an integral part of Canadian heritage. The park was named after Queen Victoria, who reigned during the time... and Springbank Park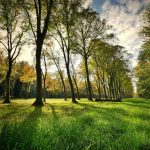 A Glimpse at the Historical Significance of Springbank Park Springbank Park, nestled in the lively city of London, Canada, is steeped in rich history. The land on which the park now stands was originally a part of the Crown lands when the territory was first surveyed in 1792. It wasn't until the mid-1800s that the Springbank area began to transform.... Both offer a myriad of recreational activities including hiking, biking trails, outdoor concerts, and festivals.
For history aficionados, the Banting House National Historic Site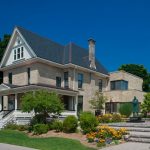 The Historical Significance of Banting House National Historic Site Banting House National Historic Site, located in London, Ontario, holds immense historical significance as the birthplace of one of Canada's greatest medical discoveries: the use of insulin to treat diabetes. This site was once home to Sir Frederick Banting, a brilliant Canadian scientist who, alongside his team, revolutionized the field of..., also known as the 'Birthplace of Insulin', is a must-visit. For nature and wildlife enthusiasts, the Sifton Bog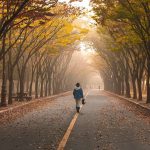 Experiencing the Breathtaking Natural Splendor of Sifton Bog The Sifton Bog, nestled in the heart of London, Ontario, is a sublime testament to the power of nature and regeneration. Formed over thousands of years, this unique ecosystem plays an integral role in Canada's natural history, serving not only as a reminder of the glacial era but also shaping Canada's ecological..., a significant natural reserve, and the London's Storybook Gardens, a family-friendly amusement park, are key attractions.
Commerce & Conveniences
London's commerce is best experienced at Covent Garden Market. Established in 1845, the market offers a plethora of options, from fresh local produce, unique crafts, delicious meals to vibrant events. For shopaholics, the Masonville Place offers a range of top-tier brands and eateries. The city is peppered with financial institutions and postal services, ensuring ease of transaction and communication for residents and visitors alike. Additionally, the city also hosts seasonal sales, particularly during summer and winter, a treat for bargain hunters.
Transport & Connectivity
Transportation in London provides accessibility within the city and connects to larger metropolitan areas and beyond. London Transit Commission (LTC) buses cover the breadth and length of the city, making commuting an easy affair. For longer travels, the city is served by Via Rail, Greyhound bus service, and major highways. London International Airport connects the city domestically and internationally, adding to the city's overall connectivity.
Sports Facilities
London has a rich history in the world of sports and boasts numerous facilities. The city is home to the Budweiser Gardens, a multi-purpose arena that hosts the city's beloved London Knights hockey team. Additionally, the city also houses spectator-friendly stadiums like the TD Stadium and Labatt Memorial Park, the world's oldest baseball grounds.
Traveler's Final Take
In essence, London artfully combines the charm of a small town with the conveniences of a thriving city. The sheer variety of the city ensures that whether you are an art enthusiast, a history buff, a nature lover, or an adrenaline junkie, London never ceases to have something to offer. That, coupled with the city's welcoming spirit, and its ability to remarkably merge its historical roots with a modern vibe, make London a place well worth a visit.
Must-Visit Spots in London: Eldon House, Sunfest, Museum London, Grand Theatre, ArtLab Gallery, Forest City Gallery, McIntosh Gallery, Western University, Fanshawe College, London Public Library, Victoria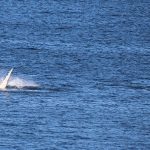 Victoria Origins & Evolution Victoria, nicknamed the "City of Gardens", is the capital of British Columbia, Canada, founded in 1843 by the Hudson Bay Company's James Douglas as a fort. The city was named after Queen Victoria of the United Kingdom. Vibrating with rich history, Victoria evolved from a small settlement to a vibrant metropolis, with an architectural nod to... Park, Springbank Park, Banting House National Historic Site, Sifton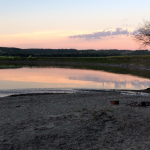 Sifton Origins & Evolution Tracing back to the early 19th century, the city of Sifton, known for its pastoral countryside and rich cultural heritage, has been a living chronicle of Canada's developmental journey. Founded by pioneers of Canadian settlers, it was initially a small farming community, later evolving into a bustling city. The passage of time witnessed Sifton's gradual evolution... Bog, Storybook Gardens, Covent Garden Market, Masonville Place, Budweiser Gardens, TD Stadium, Labatt Memorial Park.