Spallumcheen Origins & Evolution
The intriguingly named Spallumcheen is a rural municipality located in British Columbia, Canada. The name is derived from the Shuswap language and means "beautiful valley"- a fitting description for this scenic community. The original settlers were a mix of agriculturally oriented European and indigenous peoples. Over time, Spallumcheen has evolved from a primarily agricultural region to a dynamic economy with diverse industries such as forestry, construction, and retail trade. Despite its growth, the area retains a beautiful, rural character that captures the timeless charm of its history.
Evidences of Spallumcheen's lengthy history are dotted around the landscape, ranging from heritage buildings to centuries-old farms. Even as farming practices have modernized, agriculture remains at the heart of Spallumcheen's identity. This is evidenced by the annual A&L Peterson Orchards Apple Festival, where the community celebrates its rich farming heritage.
City's Geography & Demography
Spallumcheen is nestled in the North Okanagan region of British Columbia, situated between Vernon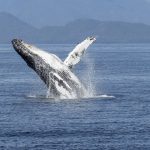 Vernon Origins & Evolution Vernon—a city that brims with heritage and charm, began its journey in 1863 when the first European settlers arrived in the Okanagan Valley. The city, situated in the southern interior of British Columbia, was named after Forbes George Vernon, a former MLA of British Columbia. Vernon grew exponentially with the establishment of a railway in 1891.... and Enderby. The city is characterized by a mix of fertile agricultural lands, mountainous terrain, and expansive forest areas. The climate is a humid continental type, with warm summers and cool winters – ideal conditions for fruit cultivation.
The population is small, with a little above 5000 residents, contributing to a friendly small-town feel. It's a diverse mix of younger families, older residents, and working professionals, all drawn to the town's quiet, safe environment and bountiful nature.
Cultural & Artistic Landscape in Spallumcheen
For a small municipality, Spallumcheen has a surprisingly vibrant arts and culture scene. Several festivals and community events showcase local talent and bring the community together. The Caravan Farm Theatre, a unique outdoor performance venue, offers an incredible cultural experience. This theatre is reputed as Canada's largest open-air theatre and hosts various productions throughout the year.
The Armstrong-Spallumcheen Museum and Art Society are instrumental in preserving and showcasing the area's local art, culture, and history. A visit to the museum grants intriguing insights into Spallumcheen's native mill and farming history, and seasonal exhibits showcase various significant aspects of the city's cultural heritage.
Educational & Research Facilities
Although modest in size, Spallumcheen doesn't sacrifice on education. The town has a few public schools offering quality education to growing families in the region. Higher education and research facilities are easily accessible in nearby cities like Vernon.
The Armstrong-Spallumcheen Public Library is a highlight, offering a vast array of resources and hosting numerous community-centered activities. The library acts as a hub for community engagement and lifelong learning, serving both recreational and research needs.
Spallumcheen's Highlights & Recreation
Spallumcheen is blessed with abundant natural beauty, offering numerous recreational opportunities for both residents and visitors. The town is the gateway to the scenic Silver Star Provincial Park, a paradise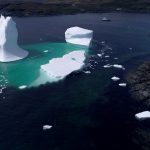 Paradise Origins & Evolution The story of Paradise begins in the late 1800s as a humble farming community. Over the past two centuries, it gradually evolved into one of the grandest living spaces one could find in Newfoundland and Labrador. Paradise was founded and developed along the Trans-Canada Highway's eastern tip, which eventually fueled its development as a glorious commercial... for hiking, mountain biking, and winter sports.
Notable landmarks include the Historic O'Keefe Ranch, which offers a glimpse into pioneer life with beautifully preserved heritage buildings. You'll find Haney Heritage Park on the shores of the Shuswap Lake, providing beautiful trails, lush picnic spots, and swimming areas.
Commerce & Conveniences
Complementing Spallumcheen's rural character is a good selection of shops, supermarkets, and services to cater to all essentials. From agricultural supplies to clothing and food, the city provides convenient retail options. Seasonal farmers' markets are quite popular, offering fresh, locally cultivated produce.
Local banking and postal services are widely available, ensuring residents have access to all necessary amenities without having to travel too far.
Transport & Connectivity
Spallumcheen enjoys excellent connectivity via road networks. Public transportation is provided by BC Transit, with frequent service connecting to larger surrounding towns. The Kamloops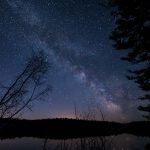 Kamloops Origins & Evolution Historically, Kamloops traces its origins back to the First Nations people of the Secwepemc Nation, whose history in the region is believed to span over 10,000 years. The name Kamloops is derived from a Secwepemc word that translates to 'meeting of the waters' — an apt reference to the convergence of the North and South Thompson... Airport is the nearest air hub situated roughly 150km away, servicing domestic and some international flights.
Sports Facilities
Recreational facilities in Spallumcheen cater to a variety of interests. The Armstrong-Spallumcheen Parks and Recreation manages numerous community parks and a Sportplex. The area also boasts of golf lovers' Paradise, the Royal York Golf Course.
Traveler's Final Take
Spallumcheen offers a serene and scenic getaway with its idyllic landscapes, cultural richness, and friendly community. Whether you're seeking outdoor adventures, tranquil relaxation, or a glimpse of pioneer history, Spallumcheen will deliver an experience to remember.
Must-Visit Spots in Spallumcheen
1. A&L Peterson Orchards
2. Caravan Farm Theatre
3. Armstrong-Spallumcheen Museum and Art Society
4. Armstrong-Spallumcheen Public Library
5. Silver Star Provincial Park
6. Historic O'Keefe Ranch
7. Haney Heritage Park
8. Local Shops and Supermarkets
9. BC Transit Stops
10. Kamloops Airport
11. Armstrong-Spallumcheen Parks and Recreation Sportplex
12. Royal York Golf Course.