Sainte-Agathe-des-Monts Origins & Evolution
The captivating city of Sainte-Agathe-des-Monts is nestled among the scenic Laurentian mountains, thriving with a rich historical background and charismatic charm. The city was incorporated in the 19th century and has evolved significantly over the years, maintaining its essence of a small town but evolving to address the modern needs of its residents and visitors.
The area's initial development was largely influenced by logging and agriculture, but by the late 20th century, Sainte-Agathe-des-Monts started to attract tourists due to its magnificent landscape and burgeoning recreational activities. The city has gracefully navigated the continuous shift from its industrial roots to becoming a premier tourism hotspot in Quebec, Canada.
City's Geography & Demography
Sainte-Agathe-des-Monts is strategically located in the Canadian province of Quebec, approximately 100 kilometres from Montreal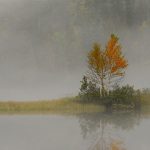 Montreal Origins & Evolution Montreal's rich history dates back to 1535 when the indigenous Iroquois people welcomed French explorer Jacques Cartier. Officially founded in 1642 by French settlers, the city rapidly developed into an essential hub for fur trading. Montreal's spectacular growth continued over the centuries, transforming this quaint outpost into a dynamic metropolis. Today, the city's deep-rooted history is.... The city thrives on the southern edge of the Laurentian mountains, offering breathtaking views and a wealth of outdoor recreational activities.
The climate is typically characterized by cold yet snow-laden winters and mild, temperate summers. This climate pattern makes it a versatile destination for both summer and winter recreations. The population of Sainte-Agathe-des-Monts is multilingual and multicultural, with French as the dominant language.
Cultural & Artistic Landscape in Sainte-Agathe-des-Monts
Sainte-Agathe-des-Monts is replete with a culturally rich and engaging artistic landscape. The city hosts numerous events throughout the year, including the well-known "Fête de la Musique" music festival and the "New Year's Eve Extravaganza." Performance art lovers may also enjoy visiting the Théâtre Le Patriote, a historical venue that offers a wide range of shows.
Furthermore, the city boasts a noteworthy number of galleries, showcasing the works of local and national artists. Among these is the Les Triplettes art gallery, renowned for its eclectic mix of contemporary and classical artworks.
Educational & Research Facilities
The city is home to several reputable educational institutions and research facilities such as the Laurentian University and the Sainte Agathe Academy. It also houses a major public library, Bibliothèque Georges-Émile-Lapalme, which offers a plethora of resources for learning and research.
Sainte-Agathe-des-Monts's Highlights & Recreation
In addition to its cultural and educational offerings, Sainte-Agathe-des-Monts also holds numerous attractions and recreational spots. The city's landscape is dotted with beautiful parks such as Parc des Pionniers and breathtaking landmarks like the Tower of Peace. It also offers a range of recreational activities, from hiking and biking trails to water sports and skiing possibilities, all set within spectacular natural landscapes.
Commerce & Conveniences
Sainte-Agathe-des-Monts offers plenty of commercial amenities and conveniences for both locals and visitors. The city has a wide array of shops carrying both local and international brands. There are also a number of banks, post offices, and local businesses that facilitate routine transactions.
Transport & Connectivity
Sainte-Agathe-des-Monts is connected to other major cities like Montreal through Route 117, making it easily accessible. The city offers local transport services and boasts a regional airport, Mont Tremblant International Airport, approximately 45 minutes away. Additionally, taxi services and car rentals are readily available for comfortable exploration around the city.
Sports Facilities
The city is a haven for sports enthusiasts hosting various sports centers, including the Club de la Pointe, Pine Beach, and the Tessier beach for water-based recreational activities.
Traveler's Final Take
Sainte-Agathe-des-Monts seamlessly blends cultural richness, historic charm, and modern amenities, offering an unparalleled and authentic Canadian experience. It's a haven for outdoor enthusiasts, a paradise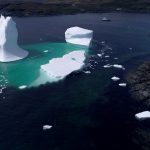 Paradise Origins & Evolution The story of Paradise begins in the late 1800s as a humble farming community. Over the past two centuries, it gradually evolved into one of the grandest living spaces one could find in Newfoundland and Labrador. Paradise was founded and developed along the Trans-Canada Highway's eastern tip, which eventually fueled its development as a glorious commercial... for art lovers, and a home away from home for those seeking a serene getaway.
Must-Visit Spots in Sainte-Agathe-des-Monts
Théâtre Le Patriote
Les Triplettes Art Gallery
Laurentian University
Sainte Agathe Academy
Bibliothèque Georges-Émile-Lapalme
Parc des Pionniers
Tower of Peace
Mont Tremblant International Airport
Club de la Pointe