Baie-Comeau Origins & Evolution
Nestled in the heart of Quebec, Canada, Baie-Comeau stands as a quintessential amalgam of rich history and modern evolution. Founded in 1936 by the US entrepreneur Robert Rutherford McCormick, the city owes much of its early growth to the burgeoning pulp and paper industry. The modele town, founded by McCormick, follows a unique example of company towns of the 20th century – a testament to the roots of this industrial city. Through the 20th century, Baie-Comeau diversified, expanding into aluminum production, and evolving into a hub of economic activity in Quebec's Côte-Nord region.
Preserving its past while moving towards the future, Baie-Comeau has striking contrasts – beautifully maintained historic sites are nestled among modern infrastructure, painting a lively image of its progressive journey through time.
City's Geography & Demography
Baie-Comeau lies toward Canada's North-eastern coast, overlooking the breathtakingly serene waters of the St. Lawrence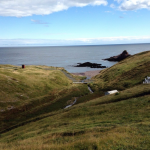 St. Lawrence Origins & Evolution Nestled in Canada's easternmost provinces, the precious gem that is St. Lawrence is imbued with a rich tapestry of history and development. It was reportedly founded in the 18th century, primarily as a fishing town due to its strategic location along the coast. The city's evolution has been largely dependent on its maritime roots, shaping... River. This privileged location bestows the city with an awe-inspiring spectacle of natural beauty alongside its bustling urban life. The climate is humid continental with heavy snowfall in winters, adding an undeniable charm to the cityscape.
Currently, Baie-Comeau boasts a population of over 20,000 residents, a charming mix of Francophone and Anglophone Canadians, emanating a culture that's as diverse as its vibrant history.
Cultural & Artistic Landscape in Baie-Comeau
Art and culture are integral to Baie-Comeau, lending an undeniable charm to its persona. The city houses the Centre Henry-Leonard, a multipurpose venue where annual festivals, performances, and live shows occur. For history and art enthusiasts, Baie-Corneau's Musée Regional de Côte-Nord is a treasure trove of the rich cultural history of the North Shore region.
The Galerie Le Rift, on the other hand, is the heartbeat of Baie-Comeau's contemporary art scene, showcasing an interesting medley of local and international artists.
Educational & Research Facilities
Far more than just a beautiful city, Baie-Comeau has a reputation as a leading education hub of the region. The University of Quebec at Rimouski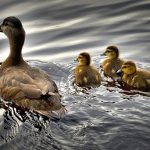 Rimouski Origins & Evolution Located on the southern bank of Saint Lawrence River, Rimouski holds an integral part of Quebec's history. Rimouski's origins date back to 1696, and the city has evolved over the centuries into a hub of education, culture, and commerce. Known for its role as the capital of the Bas-Saint-Laurent region, Rimouski played a significant part in... has an extended campus here, specializing in marine sciences. In addition, the Institut Maritime du Quebec, a reputed maritime training institution, is also found within the city.
In terms of public libraries, Baie-Comeau boasts several, including the Gabrielle-Roy library and the Alice-Lane library, where one can find a comprehensive collection of books and digital resources.
Baie-Comeau's Highlights & Recreation
From the mesmerizing Marais Park, home to the region's diverse bird species, to the ethereal Mecatina River, Baie-Comeau's natural beauty is breathtaking. This northern city's cityscape blends seamlessly with the wilderness, offering spectacular sights such as the Garden of the Glaciers and Franquelin River.
Adventurous spirits could explore the many hiking trails around the city while those seeking a restful day could visit the serene Baie-Comeau Beach, where one could enjoy the splendid view of the St. Lawrence River.
Commerce & Conveniences
As you explore Baie-Comeau, trendy boutiques, grocery stores, and specialized shops selling locally made products and crafts will meet your retail therapy needs. The Place La Salle Shopping Centre and Streete St-Eugène are popular spots for shopping aficionados. The city is also well equipped with banks, post offices, and year-round seasonal sales, ensuring a smoothly functional life for residents and visitors alike.
Transport & Connectivity
Baie-Comeau is well connected to other parts of Quebec through both road and air. The city has an airport, Baie-Comeau Airport, handling both regional and international flights. Public transportation is serviced by Côte-Nord's regional bus service RéGÎM and local taxis. Baie-Comeau's strategic location facilitates connectivity through ferry services to the north shore of the St. Lawrence River.
Sports Facilities
Baie-Comeau is a proud host to the Drakkar de Baie-Comeau, a major junior ice hockey team in the Quebec Major Junior Hockey League. The action-packed matches at the Centre Henry-Leonard, the city's sports and cultural complex, are a must-visit. The city is also home to well-maintained sports centres, offering a wide range of outdoor activities from soccer to tennis.
Traveler's Final Take
Life in Baie-Comeau pulsates with a unique rhythm – a harmonious blend of history, culture, and urban life set against the backdrop of stunning natural beauty. An amalgamation of a verdant milieu, industrious people, notable educational institutions, vibrant culture, and amenities ensures a memorable experience for all.
Must-Visit Spots in Baie-Comeau
Marais Park
Mecatina River
Garden of the Glaciers
Franquelin River
Baie-Comeau Beach
Centre Henry-Leonard
Musée Regional de Côte-Nord
Galerie Le Rift
University of Quebec at Rimouski, Baie-Comeau campus
Institut Maritime du Quebec
Gabrielle-Roy Library
Alice-Lane Library
Place La Salle Shopping Centre
Streete St-Eugène
Baie-Comeau Airport
Centre Henry-Leonard