Portage La Prairie Origins & Evolution
Portage La Prairie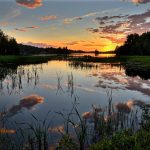 La Prairie Origins & Evolution Located in Quebec, Canada, the city of La Prairie traces its roots back to 1647 making it one of the oldest towns in Quebec. It was originally inhabited by Iroquois Indians until French settlers arrived, establishing it as a French colony. Its name in French, 'la prairie' evokes images of stunning landscapes and sprawling meadows..., a quaint city nestled in the heart of Manitoba, Canada, holds a rich tapestry of history. Its roots lie in its name, derived from the French term 'portege', which signifies the practice of carrying a canoe overland between bodies of water. Thus, hinting towards its establishment as a strategic transportation pathway between the Assiniboine River and Lake Manitoba. Established in 1851, the city quickly evolved into a bustling agricultural hub, its fertile soil nurturing an economy largely dependent on the production of potatoes and other crops. Fast-forward to today, Portage La Prairie maintains a charming blend of the conventional and the contemporary, flaunting historical buildings alongside contemporary infrastructure.
City's Geography & Demography
Portage La Prairie sits comfortably on the Assiniboine River, approximately 75 kilometers west of Winnipeg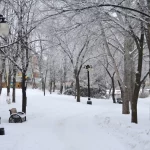 Winnipeg Origins & Evolution Known as the "Gateway to the West," Winnipeg, Manitoba's capital city, was originally settled by Indigenous peoples and later became a fur-trading post for the Hudson's Bay Company in the late 18th century. Officially incorporated as a city in 1873, Winnipeg quickly became a bustling railway hub due to its strategic location at the confluence of.... Its geographical location gives it access to a warm summer continental climate with cold, snowy winters and predominantly hot, rainy summers. The estimated population stands over 13,000, a melting pot of diverse cultures and ethnicities. The city serves as a testament to multiculturalism with individuals from varying backgrounds, including but not limited to Europeans, Asians, Indigenous, and Mennonite individuals.
Cultural & Artistic Landscape in Portage La Prairie
Cultural vibrancy undeniably flows through Portage La Prairie. Museums like Fort la Reine Museum offers an intriguing glimpse into the city's history, while Prairie Fusion Arts & Entertainment provides a stage for local talent to flourish. The Glesby Centre is a cultural hub, hosting a plethora of artistic performances ranging from theatre productions to dance recitals. The city also takes pride in its yearly Strawberry Festival and Summer Arts Festival, showcasing local artistry while fostering a sense of community.
Educational & Research Facilities
The city is home to the Portage Collegiate Institute and Red River Community College, guaranteeing accessible quality education. The Portage Learning & Literacy Centre furthers reinforces this commitment towards education by offering additional educational and vocational training opportunities.
Portage La Prairie's Highlights & Recreation
If recreation and adventure pique your interest, Portage La Prairie is the place to be. Island Park, impressively boasting the world's largest Coca-Cola can, is a relaxing escape into nature, merely steps away from the city's downtown. Stride Place, a modern facility offering ice surfaces, a wave pool, and a fitness centre, also stands as a haven for fitness enthusiasts and families alike.
Commerce & Conveniences
A variety of commerce sectors, including retail, finance, and postal services, serve the city. From the Shoppers Mall to CIBC Banking Centre and Canada Post, every convenience is within reach. Farmers' markets are a city's highlight where one can buy fresh farm produce and handcrafted items.
Transport & Connectivity
The city offers accessible public transport along with noteworthy transport hubs. The Southport airport, a former Royal Canadian Air Force station, sits just 3 km south of the city, while the Portage la Prairie railway station is a historic site of Canada.
Sports Facilities
The city houses Republic Park, a sprawling soccer field that serves local leagues and sports enthusiasts. The Portage Curling Club and Simplot Millennium Park cater to winter sports aficionados, while the Portage Golf Club accommodates golfers during soft summer seasons.
Traveler's Final Take
In conclusion, Portage La Prairie is a city that holds its heritage close, while simultaneously embracing the advances of modern life. Whether you're a history buff, a nature lover, an avid shopper, a sports fan, or a culture enthusiast — Portage La Prairie has something special to offer you.
Must-Visit Spots in Portage La Prairie:
Fort la Reine Museum
Prairie Fusion Arts & Entertainment
Glesby Centre
Portage Collegiate Institute
Red River Community College
Portage Learning & Literacy Centre
Island Park
Stride Place
Shoppers Mall
CIBC Banking Centre
Canada Post
Southport airport
Portage la Prairie railway station
Republic Park
Portage Curling Club
Simplot Millennium Park
Portage Golf Club