Sept-Îles Origins & Evolution
The colorful history of Sept-Îles, a beautiful city residing on the North shore of the Saint Lawrence River in Quebec, Canada, begins with indigenous Innu tribes, the early inhabitants of the area. Recognized post-European contact, Jacques Cartier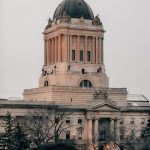 Cartier Origins & Evolution The idyllic locale of Cartier, nestled in Ontario, Canada, possesses elements of both old-world charm and contemporary progress. Established originally as a railway town along the Portage, West of Winnipeg, during the late 19th century, it has grown and evolved over the years to become a quaint destination for nature lovers and history enthusiasts alike. Developed... arrived in the area of Sept-Îles in 1535 during his second voyage. The modern city was founded in 1870 as a fishing village yet it experienced a significant growth when a railway was built in 1954 to support an iron ore mining project in the region. Nowadays, Sept-Îles is a bustling hub characterized by a fusion of historic charm and modernity.
The city got its name "Sept-Îles" meaning "Seven Islands" from the archipelago in the bay made up of seven islands. The biggest of them, Grande Basque Island, is now a nature reserve, while Corossol Island is notable for shipwreck diving.
City's Geography & Demography
The unique geography of Sept-Îles embodies a deep bay and a considerable archipelago, opening into the North Atlantic. Here, river meets sea, creating an unparalleled maritime spectacle. The city enjoys a humid continental climate, characterized by four distinct seasons with cold, snowy winters and warm summers.
In terms of population, statistics from 2016 report that Sept-Îles has more than 25000 inhabitants, a mix of Anglophones, Francophones, and Innus. The majority of the population is francophone, reflecting the city's French heritage, while the Innu community resides primarily in the adjacent Uashat reserve.
Cultural & Artistic Landscape in Sept-Îles
Sept-Îles boasts a thriving cultural scene with its signature events like the "Innu Nikamu" indigenous music festival and the "Festival des Hivernants" taking place in the winter season. The North Shore Regional Museum provides insights into the local history and culture, while the Vieux-Poste de Sept-Îles (Old Trading Post) is a fascinating living museum that displays the city's fur trading past.
The city is enriched with several art galleries, including the 'Galerie d'art du Vieux-Poste,' which showcases works of art from renowned local and national artists.
Educational & Research Facilities
The city hosts higher education institutes such as the Cégep de Sept-Îles, which offers a range of university-level programs. The city is also home to a branch of the University of Quebec, which specializes in Indo-Canadian studies and natural resources.
The Jardin des glaciers, a world-class research and education center focusing on the study of global climate change and its impacts, is a point of pride for Sept-Îles.
Sept-Îles's Highlights & Recreation
Sept-Îles offers a varied range of landmarks and recreational spots that fascinate the-locals and tourists alike. The Parc du Vieux-Quai with its modern marina, splendid views, boardwalk, and musical shows in summer is a primary attraction. The city's seven-island archipelago, including Grande Basque and Grosse Boule Islands, ideal for hiking and bird watching, underlines the city's charm. Don't miss out on taking a boat tour to explore these magnificent islands.
Commerce & Conveniences
The commercial infrastructure in Sept-Îles ensures visitors can enjoy shopping, banking, postal services, and seasonal sales at local markets. Galeries Montagnaises is the perfect destination for shopping enthusiasts; here, you can find international brands and local artisanal boutiques. Several banks and post offices are conveniently situated throughout the downtown area.
Transport & Connectivity
Sept-Îles is accessible by road, air, and sea, making it a strategic transit hub. Sept-Îles Airport provides services to Montreal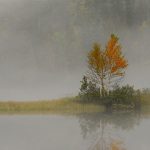 Montreal Origins & Evolution Montreal's rich history dates back to 1535 when the indigenous Iroquois people welcomed French explorer Jacques Cartier. Officially founded in 1642 by French settlers, the city rapidly developed into an essential hub for fur trading. Montreal's spectacular growth continued over the centuries, transforming this quaint outpost into a dynamic metropolis. Today, the city's deep-rooted history is..., Quebec City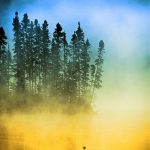 Quebec City Origins & Evolution Enveloped in rich history and culture, Quebec City is one of the earliest European settlements in North America. Founded in 1608 by French explorer Samuel de Champlain, Quebec City has gone through a fascinating evolution that has shaped its unique character today. The city was a strategic location during the period of New France and..., and other regional destinations. Reliable bus services offer transport within the city and intercity. Moreover, the Port of Sept-Îles is one of the largest in North America.
Sports Facilities
Sports enthusiasts are well catered for in Sept-Îles. From the regional sports complex with its swimming pool and tennis courts to the Colisée de Sept-Îles which hosts ice hockey games, there's something for everyone.
Traveler's Final Take
The city of Sept-Îles is an enchanting blend of history, culture, academics, leisure, and convenience. With bohemian vibes, a thriving academia, breathtaking landscapes, and warm locals, this city promises an unforgettable trip.
"Must-Visit Spots in Sept-Îles"
Grande Basque and Grosse Boule Islands
Corossol island
North Shore Regional Museum
Innu Nikamu indigenous music festival
Jardin des glaciers
Parc du Vieux-Quai
Galerie d'art du Vieux-Poste
Galeries Montagnaises shopping centre
Sept-Îles Airport
Colisée de Sept-Îles
Vieux-Poste de Sept-Îles