Quinte West Origins & Evolution
Located in Southern Ontario, Canada, the city of Quinte West was formed through the amalgamation of the city of Trenton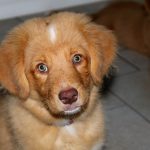 Trenton Origins & Evolution Nestled in Southern Ontario, Trenton endearingly represents an exquisite blend of history, nature, and culture. The area was originally inhabited by native Canadian tribes before it was founded by the European settlers in the 18th century. The town owes its evolution to Loyalists who fled the American Revolution, establishing Trenton as an industrial and transportation hub..., the village of Frankford, and the townships of Murray and Sidney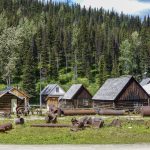 Sidney Origins & Evolution Sidney, located on Vancouver Island in the province of British Columbia, is a quaint Canadian city with a rich history. Founded in 1858 during the Fraser River Gold Rush, it blossomed from a small outpost frequented by miners to a vibrant town that is now one of the main entry points to Vancouver Island. Its nautical... on January 1, 1998. Since its establishment, Quinte West has developed significantly, becoming a hub for agriculture, manufacturing, and retail, while maintaining plenty of historic charm. Quinte West looks back on a rich, vibrant history steeped in Native, French, and English influence which adds to the city's unique character.
City's Geography & Demography
Quinte West is perfectly nestled along the picturesque shores of the Bay of Quinte, at the mouth of the Trent River, which blesses it with a scenic waterfront landscape. The city enjoys a moderate climate, typified by warm, humid summers and generally temperate winters. As per the 2016 census, Quinte West is home to a population of approximately 43,600, creating a diverse community that is reflective of both urban and rural lifestyles.
Cultural & Artistic Landscape in Quinte West
Quinte West is rich in culture, with a bustling arts scene that hosts numerous events, such as the Trenton Scottish-Irish Festival and the Frankford Riverfest. The city is home to the National Air Force Museum of Canada and The Trent Port Museum, steeping itself in heritage, arts, and shared narratives. Local artists regularly showcase their work at the Quinte Arts Council Gallery, making it a city that truly appreciates and inspires artistry.
Educational & Research Facilities
Education and research are pivotal to Quinte West, which hosts an array of well-established institutions. Loyalist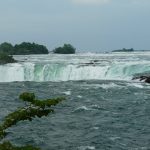 Loyalist Origins & Evolution The city of Loyalist, located within Ontario, Canada, holds a rich and fascinating history deeply entwined with the events of the American Revolution. Named after the United Empire Loyalists, it serves as a living testament to the plight of those who showed stalwart fidelity towards the British crown. These steadfast individuals fled the revolutionary America, found... College is the primary provider of tertiary education, offering a wide range of programmes. The city encompasses several well-stocked libraries, including the Quinte West Public Library in Trenton and the Frankford library. The innovative Sidney Community Health Centre promotes healthcare research and education in the region.
Quinte West's Highlights & Recreation
The city boasts a plethora of landmarks, parks, and recreational spots that portray its essence beautifully. The Batawa Ski Hill is a cherished venue with trails for hiking and biking in the summer and for snowboarding and skiing in winter. Centennial Park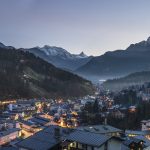 A Storied Past: The Historical Significance of Centennial Park Named in honor of Canada's centennial in 1967, Centennial Park illustrates the country's rich history and evolution over time. A living testament to Toronto's commitment to preservation, the park stretches over an expansive 525 acres and was unveiled to commemorate the country's 100th birthday. Venturing through the serene environs, it is..., located on the Trent River, offers numerous recreational facilities, including a splash pad, an amphitheatre, a playground, and a walking trail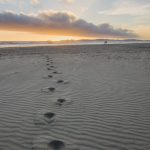 Trail Origins & Evolution The city of Trail, situated in British Columbia, Canada, holds a rich history that traces its roots to the 19th century. The city was founded by prospectors during the Gold Rush era, enticed by its bountiful deposits of minerals, mainly gold, silver, and copper. Later, the thriving mining industry prompted the construction of the Trail Smelter,....
Commerce & Conveniences
Quinte West provides a range of shopping experiences from quaint boutiques to larger retailers. The city is serviced by various banking and postal services too. Seasonal sales are a significant part of the retail culture, with events such as the Trenton Farmers' Market offering fresh, local produce and artisan goods.
Transport & Connectivity
Quinte West enjoys excellent transportation infrastructure, including public buses, taxicabs, and highway connections. Another notable feature is the Trent-Severn Waterway, which serves as a major transportation route. The nearest major airport to the city is Kingston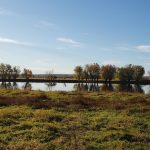 Kingston Origins & Evolution Kingston, commonly referred to as the 'Limestone City' due to its grand 19th-century buildings, was founded in 1673 as a French trading post and fort and has evolved into one of Canada's most distinctive and historic cities. It served as Canada's first capital from 1841 to 1844, and its rich history is reflected in its beautifully... Airport, ensuring connectivity to other regions.
Sports Facilities
Sports are an important part of the city lifestyle. Quinte West is home to several facilities like the Duncan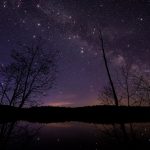 Duncan Origins & Evolution The city of Duncan, nestled within the Cowichan Valley on Vancouver Island in British Columbia, is steeped in a rich history. Serving as the traditional lands of the Quw'utsun' (Cowichan) First Nations for thousands of years, Duncan was officially founded in the late 19th century, much like many Canadian settler communities, by William Chalmers Duncan, after... McDonald Memorial Community Gardens sports complex, Centennial Park baseball diamonds, and Frankford Arena. The Trenton Golden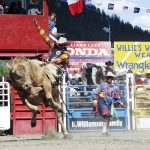 Golden Origins & Evolution Golden, nestled in the Columbia River Valley, traces its roots back to the 1880s when European settlers arrived, anticipating prosperity from the Transcontinental Railroad project. The town soon thrived on lumber, agriculture, and mining, mercifully evading the ghost town fate of many contemporary boomtowns. Moreover, the arrival of Swiss guides in the early 20th century initiated... Hawks, popular Junior 'A' ice hockey team, attracts sports enthusiasts to the city.
Traveler's Final Take
Quinte West, with its mix of quaint charm and modern conveniences, offers something for everyone. Whether you're looking to explore cultural landscapes, enjoy outdoor recreational activities, or delve into its rich history, Quinte West is guaranteed to inspire and captivate.
Must-Visit Spots in Quinte West
– National Air Force Museum of Canada
– The Trent Port Museum
– Quinte Arts Council Gallery
– Batawa Ski Hill
– Centennial Park
– Trenton Scottish-Irish Festival
– Frankford Riverfest
– Loyalist College
– Quinte West Public Library
– Sidney Community Health Centre
– Trenton Farmers' Market
– Duncan McDonald Memorial Community Gardens
– Frankford Arena
– Kingston Airport