Woolwich Origins & Evolution
Nestled within the heart of Ontario, the township of Woolwich is rich with its historical layers and growing modern evolution. The town's birth was cemented in the late 18th century, spearheaded by a significant influx of Pennsylvania Dutch, also known as the Old Order Mennonites. Their impact is evident today, exhibited through the preserved old farms, century-old buildings, and the ever-thriving St. Jacob's Farmers Market – an epitome of local culture and tradition.
In the years that followed, the town grew steadily, accumulating a collection of hamlets and adding infrastructure that catered to the growing populations' diverse needs. Firms and businesses thrived as Woolwich embraced advancements, all the while holding firm to its rich heritage, bridging nostalgia and future in a picturesque blend.
City's Geography & Demography
Woolwich, in southern Ontario, straddles the breathtaking Conestogo and Grand Rivers, surrounded by a mix of verdant landscapes and rolling farmlands. Its favourable climate, experiencing warm summers and cold, snowy winters, further heighten its natural allure, making it a favourite among nature enthusiasts.
Demographically, Woolwich houses just over 25,000 residents. Its populace is diverse but bears a significant proportion of people with German and British Isles ancestry – a historical hangover from its initial settlers and subsequent migrations.
Cultural & Artistic Landscape in Woolwich
Woolwich is alive with a dynamic cultural spirit. An annual highlight is the Elmira Maple Syrup Festival, a joyous affair where fresh, local maple syrup is celebrated amid wagon rides and pancake flipping contests.
Art is heavily integrated into Woolwich's social fabric as well. Add some colour to your day by visiting the Kissing Bridge Trail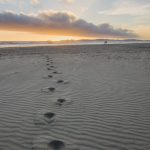 Trail Origins & Evolution The city of Trail, situated in British Columbia, Canada, holds a rich history that traces its roots to the 19th century. The city was founded by prospectors during the Gold Rush era, enticed by its bountiful deposits of minerals, mainly gold, silver, and copper. Later, the thriving mining industry prompted the construction of the Trail Smelter,... Studio Tour or indulge in theatrical productions at the esteemed Drayton Entertainment. The township also caters to the history lover, with the West Montrose Covered Bridge and the Waterloo Region Museum in proximity.
Educational & Research Facilities
Quality education in Woolwich is ensured by the keen focus on educational institutions and resources. The township is served by the reputable Waterloo Region District School Board and the Waterloo Catholic District School Board. The University of Waterloo's School of Architecture in nearby Cambridge engages in active research and adds to the town's scholastic atmosphere.
For the avid reader, the Region of Waterloo Libraries provide countless opportunities to delve into diverse genres and topics, reflecting the intellectual wave the township rides on.
Woolwich's Highlights & Recreation
The recreation offerings in Woolwich are an enticing mix. Its rural-urban blend allows for a distinctly refreshing selection of experiences. Spend a day exploring the Riverside Meadows Park, offering serene walking trails, or bask in the natural beauty at Woolwich Reservoir Conservation Area.
For an unforgettable view, Woolwich offers adventure-seekers the Kiss the Sky Kite Store as part of the uniquely historical "kissing bridge". Meanwhile, kids would find joy at the Elmira Splash Pad and Playground, making Woolwich an excellent choice for family-led vacations.
Commerce & Conveniences
As a fast-evolving township, Woolwich's commercial premise is rapidly expanding. From eclectic boutiques and antique stores littering St. Jacob's Village to well-equipped department stores in Elmira, the shopping scene serves multiple needs. Banks, postal services, and supermarkets also pepper the town, adding to the locale's convenience.
Enthusiastic shoppers would find the seasonal sales particularly attractive, with the famous St. Jacob's Farmers Market boasting an abundance of local produce, crafts, and food items on its shelves.
Transport & Connectivity
Woolwich excels in its infrastructure – it's well-connected to adjacent towns and cities through a network of roads and highways. It is serviced by Grand River Transit, which provides reliable public transportation. Its proximity to international airports, including Region of Waterloo International Airport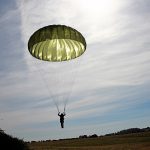 The Historical Significance of Region of Waterloo International Airport The Region of Waterloo International Airport holds a rich historical significance that dates back to its origins as a wartime training hub during World War II. Originally known as the Waterloo Municipal Airport, it served as a base for the Royal Canadian Air Force's No. 9 Elementary Flying Training School, where... and Toronto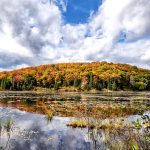 in this paragraph summarize the city highlights and end with a list "Must-Visit Spots in Toronto". Toronto Origins & Evolution Toronto, Canada's largest city, can trace its roots back to the late 18th century. Originally known as Fort York, it was established by the British as a strategic location during the American Revolutionary War. Despite changes and challenges, Toronto swiftly... Pearson International Airport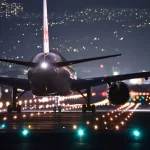 Historical Significance Toronto Pearson International Airport, named after the Nobel Laureate, Canadian Statesman, and 14th Prime Minister Lester B. Pearson, carries a rich and intriguing history. Opened in 1937 as a small, 380-acre airport named "Malton Airport," it has grown exponentially to become Canada's largest and busiest airport - a hub that stands as an emblem of the nation's rapid..., adds to its appeal for both local and international travelers, ensuring smooth transitions.
Sports Facilities
Sporting enthusiasm resonates within Woolwich, evident in its collection of well-equipped sports facilities. Woolwich Memorial Centre, housing twin ice pads, fitness centres, and an indoor walking track, is a testament to the township's commitment to promoting health and athletic prowess.
Traveler's Final Take
In conclusion, Woolwich, Ontario, is a township that beautifully infuses heritage, aesthetics, and modern conveniences. An ideal destination that caters to diverse interests, it delivers a replenishing break from the city's monotony.
Must-Visit Spots in Woolwich:
St. Jacob's Farmers Market
Elmira Maple Syrup Festival
Drayton Entertainment
West Montrose Covered Bridge
Waterloo Region Museum
University of Waterloo's School of Architecture
Region of Waterloo Libraries
Riverside Meadows Park
Woolwich Reservoir Conservation Area
Kiss the Sky Kite Store
Elmira Splash Pad and Playground
St. Jacob's Village
Grand River Transit
Woolwich Memorial Centre