Bonavista Origins & Evolution
Located on the island of Newfoundland in the province of Newfoundland and Labrador, Canada, Bonavista has a rich history dating back to the late 1400s. It was in 1497 that John Cabot supposedly made landfall here, marking the first European contact with North America since the Vikings. The community of Bonavista evolved as a prominent fishing settlement, with the area becoming a key trading post in the 16th century due to the rich fishing grounds in its surrounding waters.
Over time, Bonavista's importance as a fishing community declined, but its charming character remained intact. It's a place where enduring traditions are celebrated, providing a window into the past. Today, Bonavista is a vibrant, welcoming community that pays homage to its roots while constantly evolving.
City's Geography & Demography
Perched on a peninsula jutting into the Atlantic Ocean, Bonavista's striking seaside location offers breathtaking views and ample opportunities for outdoor adventure. The city experiences a subarctic climate with mild summers and cold winters that often see substantial snowfall.
The small, yet dynamic, community houses a population of around 3,400 people. A blend of young families, retirees, and freelancers make up the populace, which respects a way of life that's increasingly rare in our modern society.
Cultural & Artistic Landscape in Bonavista
Bonavista is home to a thriving cultural scene, boasting a range of artistic and cultural events. The local theater, the Garrick Theatre, hosts a variety of performances, while the Bonavista Historic Townscape Foundation preserves and presents the rich history of the area.
Art lovers can explore the Bonavista Art Gallery, dedicated to showcasing local and regional artists. The annual Bonavista Biennale, a contemporary visual art exposition, attracts artists from across the country and beyond.
Educational & Research Facilities
Bonavista hosts the College of the North Atlantic, providing quality post-secondary education to local students. The town is also home to Bonavista Public Library, providing residents with access to a wealth of reading materials.
In terms of research, there is the Bonavista Marine Centre, which is dedicated to researching and protecting the local marine ecosystem.
Bonavista's Highlights & Recreation
Bonavista offers natural and historic attractions in equal measure. Landmarks such as the Bonavista Lighthouse, the Ryan Premises National Historic Site, and the Mockbeggar Plantation Provincial Historic Site offer glimpses into the past. Not to be missed is Cape Bonavista, a rugged, beautiful coastal area complete with hiking trails and picnic spots.
Outdoor enthusiasts will relish the Dungeon Provincial Park, boasting a unique natural sea arch. Birdwatchers, meanwhile, can head to the Maberly to Elliston Puffin Site to see puffins up close.
Commerce & Conveniences
A number of shops, banks, and postal services are conveniently located around the city. Cyril's General Store is a local favorite, stocking everything from groceries to Newfoundland souvenirs. There are also several places for a good meal, with restaurants like Little Dairy King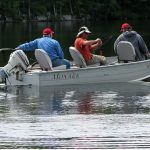 King Origins & Evolution A peaceful hamlet settled in 1801, King boasts an intriguing history steeped in indigenous values and rich European influences. Originally inhabited by the Huron-Wendat natives, King was later integrated into British society when Governor John Graves Simcoe divided Upper Canada into townships, King being one of them. Over the centuries, it transformed from a farming colony... and Neil's Yard offering local cuisine.
Transport & Connectivity
While the town itself is very walkable, driving is the main mode of transport in Bonavista. The nearest airport, St. John's International Airport, is about a three-hour drive away. There is also a bus service in place, and taxis are readily available.
Sports Facilities
In Bonavista, sports take a prominent role in community life. There's the Bonavista Cabots minor hockey system, as well as the local soccer league. The town also boasts a stadium, indoor and outdoor skating rinks, and baseball fields for local sports teams.
Traveler's Final Take
Bonavista is a town where past, present, and future seamlessly merge. This charming, welcoming community offers an abundance of natural wonders, historic sites, cultural events, education, and various conveniences. Whether you are an artist, an explorer, a culinary enthusiast, or a history buff, Bonavista has something for everyone.
Must-Visit Spots in Bonavista
Bonavista Lighthouse
Ryan Premises National Historic Site
Mockbeggar Plantation Provincial Historic Site
Cape Bonavista
Dungeon Provincial Park
Maberly to Elliston Puffin Site
Bonavista Art Gallery
Bonavista Biennale
The Garrick Theatre
College of the North Atlantic
Bonavista Public Library
Bonavista Marine Centre
Cyril's General Store
Little Dairy King
Neil's Yard