Chester Origins & Evolution
Founded in 1759 by New England Planters, Chester stands as a vibrant testament to Canada's rich past. Initially developed as a shipbuilding center and fishing village, Chester gradually expanded through generations into the picturesque seaside town we see today. Its historic roots are visible in the numerous colonial-era buildings dotting the quaint lanes while its nautical heritage is inseparable from the busy marina that continues to imbue the town with a distinctive personality.
In recent times, Chester has flourished as a getaway for the art and culture enthusiasts. Its growth, though steady, has been mindful of its history, resulting in a charming blend of the old and the new. Chester celebrates its evolution every year by hosting the "Chester Race Week", Canada's largest keelboat regatta, and one of the oldest in North America, attracting more than 120 boats annually.
City's Geography & Demography
Nestled by the inviting shores of Mahone Bay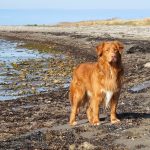 Mahone Bay Origins & Evolution Nestled on the visa of Nova Scotia, Mahone Bay was incorporated as a town on April 31, 1919. However, its history traces back to the mid-18th century, with the initial settlement by the European immigrants, primarily the French. The town undertook its name from the Mahone Bay body of water, which was named after the... in Nova Scotia, Chester is surrounded by lush landscapes and archipelagic beauty. The town enjoys a temperate maritime climate characterized by mild, slightly wet winters, and markedly warm, humid summers, making it a year-round destination.
Home to a population of about 2000 people, Chester takes pride in its close-knit community. While a considerable part of the population is of retirement age, it's also seeing an influx of younger residents seeking the peace and creative inspiration the town effortlessly offers.
Cultural & Artistic Landscape in Chester
Chester's bustling cultural scene is aplenty with events that cultivate a sense of togetherness in its community. The Chester Playhouse, a 1930s cinema converted into a theatre, is a cultural hub, organizing performances and plays year-round.
The town is also home to several art galleries, such as the Amicus Gallery, showcasing local talent and Canadian masterpieces. Furthermore, Chester hosts the annual "Chester Art Festival" that amalgamates exhibitions, workshops, and live performances attracting artists and art enthusiasts alike.
Educational & Research Facilities
Chester District School and Forest Heights Community School serve the town's educational needs. The town also houses a branch of South Shore Public Libraries, offering a rich collection of literature and housing a space for community programs.
Though Chester may not host a university within its boundaries, its close proximity to Halifax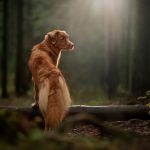 Halifax Origins & Evolution Starting from its initial formation in 1749, the city of Halifax in Canada is infused with a rich history and has flourished into a thriving metropolis. The city was established by British General Edward Cornwallis who aimed to create a military outpost to defend British interests against the French and First Nations. With the advent of... means access to top-tier institutions like Dalhousie University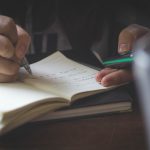 The Historical Significance of Dalhousie University Dalhousie University, located in Halifax, Nova Scotia, is not only one of Canada's oldest universities but also holds significant historical importance. Founded in 1818, it was established as a nonsectarian college dedicated to providing education to all, regardless of religious affiliation. This inclusive approach was groundbreaking at the time and contributed to Dalhousie's reputation... and Saint Mary's University is only a short drive away.
Chester's Highlights & Recreation
Chester's crown jewel is undoubtedly its Waterfront Park, giving stunning views of the bay and plenty of picnic spots. Lordly Park, an immaculately preserved 19th-century estate offering open-air concerts, is another popular spot.
Tancook Island, a beautiful and rugged island, is a short ferry ride away from Chester. The island offers inspiring hiking, the renowned Carolyn's Restaurant and Museum, and Tancook Island Artisan Co-op.
Commerce & Conveniences
The village of Chester offers a wide assortment of shops and services. The Fo'c'sle Tavern, rumored to be the oldest rural pub in Nova Scotia, and Tim-Br Mart, a notable local hardware store, symbolize the town's blend of the timeless and the modern.
Also, an essential part of Chester's commercial landscape are its seasonal farmer's markets and annual house and garden tours. The Nova Scotia Bank and Chester Post Office fulfil the town's banking and postal needs.
Transport & Connectivity
Chester is well-connected by road. It is a comfortable drive from Halifax on the Lighthouse Route (Highway 3) and is also accessible via Highway 103. The Chester Connection Trail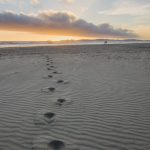 Trail Origins & Evolution The city of Trail, situated in British Columbia, Canada, holds a rich history that traces its roots to the 19th century. The city was founded by prospectors during the Gold Rush era, enticed by its bountiful deposits of minerals, mainly gold, silver, and copper. Later, the thriving mining industry prompted the construction of the Trail Smelter,... offers a scenic off-road route for bikers and hikers. Chester does not have a direct public transportation system, but the town is serviced by two nearby airports, Halifax Stanfield International AirportThe Historical Significance of Halifax Stanfield International Airport Halifax Stanfield International Airport holds a rich historical significance in Canada, tracing its roots back to the early 1900s. Originally known as the Halifax Municipal Airport, it served as a key military airfield during both World Wars. This historical connection is still evident today through the various artifacts and displays scattered throughout... and Bridgewater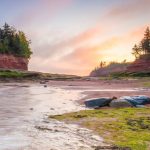 Bridgewater Origins & Evolution Originating in 1812, Bridgewater, off the South Shore of Nova Scotia, was first inhabited by Acadian and Mi'kmaq people before being settled by European pioneers. The town grew over time owing to its location on the LaHave River, which provided the backdrop for shipbuilding and commerce, rendering it the thriving "Main Street of the South Shore."... Airport.
Sports Facilities
For recreation and sports, Chester has the Chester Curling Club and the Cheshire Tennis Club. The Chester Golf Club offers a scenic course overlooking the bay, while the Chester Yacht Club hosts sailing races, including the renowned Chester Race Week.
Traveler's Final Take
In a nutshell, Chester is a charming town where history meets modern comforts. Experience the warm hospitality of its people, marvel at its architecturally significant buildings, and soak in the stunning natural beauty that surrounds it. Its quaint lanes filled with art, heritage, and natural beauty make the perfect escape for those seeking a serene, creative inspire town.
Must-Visit Spots in Chester
Chester Playhouse
Amicus Gallery
Chester District School
Forest Heights Community School
South Shore Public Libraries
Waterfront Park
Lordly Park
Tancook Island
Fo'c'sle Tavern
Tim-Br Mart
Nova Scotia Bank
Chester Post Office
Chester Curling Club
Cheshire Tennis Club
Chester Golf Club
Chester Yacht Club