Lorette Origins & Evolution
The city of Lorette, nestled in the Canadian province of Manitoba, thrives upon its historical richness and enduring charm. The initial seeds of Lorette were planted by the French-speaking Métis people during the mid-19th century, contributing significantly to its cultural fabric. The town grew and was officially established in 1969, weaving an identity that is a delightful mixture of its French-Canadian descent, Indigenous influence, and contemporary urbanity.
Lorette has proudly preserved its cultural heritage while evolving into a vibrant community. It commendably merged with the neighboring communities of Dufresne, Grande Pointe, and Landmark in 1997 to form the present-day Rural Municipality of Taché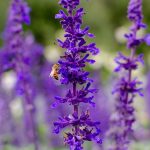 Taché Origins & Evolution Nestled in the southern region of the province of Manitoba, Canada, lies the rural municipality of Taché. Named after Bishop Alexandre-Antonin Taché, a prominent figure in Manitoba's early history, Taché's foundations can be traced back to the 1800s. Gradually, the region grew from a sparse settlement to the vibrant municipality bustling with activities that it is.... This unity has enhanced Lorette's economic stability and nurtured its social fabric.
City's Geography & Demography
Lorette is strategically located about 25 kilometers southeast of Winnipeg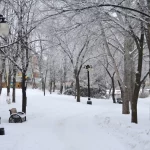 Winnipeg Origins & Evolution Known as the "Gateway to the West," Winnipeg, Manitoba's capital city, was originally settled by Indigenous peoples and later became a fur-trading post for the Hudson's Bay Company in the late 18th century. Officially incorporated as a city in 1873, Winnipeg quickly became a bustling railway hub due to its strategic location at the confluence of..., serving as an appealing suburban retreat for many. Its geographic charm is complemented by the Seine River that gently meanders through, rendering an idyllic atmosphere. The city enjoys a moderately continental climate with warm summers and typically snowy winters.
As of the 2016 census, the city houses a population of approximately 3,208 individuals. This number reflects a diverse demographic mix, with significant representation of French and English-speaking communities, contributing to its cultural diversity.
Cultural & Artistic Landscape in Lorette
Lorette is rich in cultural expressions, with numerous events such as the annual Chicken Daze Festival, Taché Community Day, and Tourond Creek Discovery Centre. The city's artistic landscape is crowned by the City's Arts and Culture Centre, which regularly hosts art exhibitions, musical performances, and theatrical productions.
Moreover, the local community centre, Club des Bles D'or, serves as a thriving hub for cultural gatherings, dance performances, and community bonding. Lorette's commitment to preserving its regional culture is commendable, making it an attractive destination for culture and arts enthusiasts.
Educational & Research Facilities
Lorette boasts a considerable number of educational and research facilities. The most notable among these is the Collège Lorette Collegiate, serving students from grades 7-12. Additionally, it provides public libraries, which house extensive collections and act as community hubs for reading, research and lifelong learning.
The town's commitment to education extends beyond the confines of conventional teaching, demonstrated by facilities like the renowned Tourond Creek Discovery Centre. It offers educational programs and helps residents and visitors learn about the local ecosystem, wildlife preservation and sustainability, further enhancing the educational landscape of Lorette.
Lorette's Highlights & Recreation
Lorette is no less when it comes to recreational hotspots. The crown jewel is undoubtedly the Lorette Community Complex, a multipurpose arena that hosts various sporting events and community functions. Within its confines, you'll find a vibrant skate park, popular among the city's youth. The Prairie Ridge Park, with its playgrounds, walking trails and picnic areas, is another gem offering relaxation and recreational opportunities.
The Lorette Golf Course is an exquisitely maintained 9-hole course that's a golfer's paradise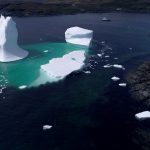 Paradise Origins & Evolution The story of Paradise begins in the late 1800s as a humble farming community. Over the past two centuries, it gradually evolved into one of the grandest living spaces one could find in Newfoundland and Labrador. Paradise was founded and developed along the Trans-Canada Highway's eastern tip, which eventually fueled its development as a glorious commercial.... Also, the Seine River delivers opportunities for canoeing and riverside enjoyment, rounding off the list of Lorette's recreational spots.
Commerce & Conveniences
Lorette is home to a wide range of shops, including grocery, clothing, and hardware stores. The Lorette Marketplace is a veritably convenient shopping location for locals and visitors alike. The city also hosts several banks, and postal services, ensuring smooth day-to-day life. The array of eateries in Lorette promises a gastronomical delight, embracing both local and international cuisines.
Transport & Connectivity
Easy accessibility adds significantly to Lorette's appeal. The public transportation system here is well-connected and efficient. The Winnipeg Transit offers bus services connecting Lorette to the rest of Manitoba. The city is also conveniently located near the Winnipeg James Armstrong Richardson International AirportThe Historical Significance of Winnipeg James Armstrong Richardson International Airport Winnipeg James Armstrong Richardson International Airport holds a storied past filled with historical significance, making it a must-visit landmark for anyone exploring Canada. Originally opened in 1928 as Stevenson Aerodrome, it became the country's first international airport, connecting Canada to the rest of the world. Since then, it has evolved..., catering to long-distance travelers and tourists.
Sports Facilities
Sports is a considerable part of life in Lorette. The Lorette Community Sports Complex and the Dawson
Dawson Origins & Evolution Dawson City, or simply Dawson, is nugget of history nestled in the Yukon populations, synonymous with the famous Klondike Gold Rush of the late 19th century, which led to its founding in 1896. Originally known as Mooresville, this settlement was the first established city in the Yukon and was key to the region's development. Dawson evolved... Trail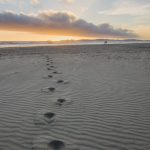 Trail Origins & Evolution The city of Trail, situated in British Columbia, Canada, holds a rich history that traces its roots to the 19th century. The city was founded by prospectors during the Gold Rush era, enticed by its bountiful deposits of minerals, mainly gold, silver, and copper. Later, the thriving mining industry prompted the construction of the Trail Smelter,... Arena are some of the leading sports facilities within city limits. These facilities offer a variety of sports options like hockey, curling, badminton, and ice-skating.
Traveler's Final Take
Lorette, with its perfect blend of cultural charm, recreational opportunities and commercial conveniences, is a city that genuinely enriches visitors. Its warm and accepting inhabitants, combined with its rich cultural tapestry, ensure that a trip to Lorette is truly unforgettable.
Must-Visit Spots in Lorette
Annual Chicken Daze Festival
Taché Community Day
Tourond Creek Discovery Centre
City's Arts and Culture Centre
Club des Bles D'or
Collège Lorette Collegiate
Lorette Community Complex
Seine River
Lorette Golf Course
Lorette Marketplace
Winnipeg Transit Bus Services
Lorette Community Sports Complex
Dawson Trail Arena
Whether you're a history buff, nature lover, cultural enthusiast, or sports fan, you'll definitely find something to love in Lorette.