Upper Island Cove Origins & Evolution
Established in the late 17th century, Upper Island Cove is a small but radiant gem in the Canadian province of Newfoundland and Labrador. The town's early settlers were mostly from England, Ireland, and Scotland, a heritage that threads through its culture and identity today. The community has maintained its small-town charm, taking pride in its close-knit relationships and homegrown customs, even as it has adapted to the changing world around it.
Once a vibrant fishing community, Upper Island Cove's economy has gradually shifted over the centuries to accommodate more varied industries. While fishing remains an integral part of the town's identity, agriculture, home businesses, and tourism also contribute considerably to its economy today.
City's Geography & Demography
Nestled on a coastal region overlooking Conception Bay, the town is swathed in a rich palette of marine blues. It enjoys a coastal climate characterized by spectacular winters and ephemeral summers. It's the spot where rural charm meets Atlantic allure, offering stunning panoramas to complement its peaceful ambience.
In terms of demography, Upper Island Cove counts around 1,600 inhabitants. It's a community with a mix of the young and the old where everyone knows everyone. The average population age lies slightly higher than younger cities, evidencing its welcoming home for retirees.
Cultural & Artistic Landscape in Upper Island Cove
Upper Island Cove's cultural core is steeped in rich local traditions, which are regularly celebrated through town-wide events. The annual "Come Home Year" is a beloved tradition that draws former residents from afar for a week-long reunion featuring games, parades, and homemade food.
Artistically, Upper Island Cove houses the town hall that often doubles as an art gallery. Throughout the year, it showcases art pieces from locals and other Newfoundland artists, offering an authentic glance into the community's creative spirit.
Educational & Research Facilities
The town boasts the Upper Island Cove Public Library, an integral part of the community that promotes literacy and learning. The nearby Bay Roberts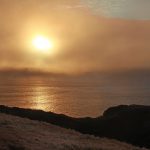 Bay Roberts Origins & Evolution Rooted in history, the coastal town of Bay Roberts was initially founded by European settlers in the early 16th century, mainly as a fishing outpost. Over the centuries, the town has flourished and evolved into a bustling hub for commerce and recreation. Its deep-sea harbor contributed to its significance in the seal hunt during the..., just a short drive away, is home to the College of the North Atlantic and various research institutions that contribute significantly to the broader educational landscape of the region.
Upper Island Cove's Highlights & Recreation
One of the unique highlights of Upper Island Cove is its scenic walking trails winding across the town. These trails boast breathtaking views of Conception Bay, and spots like Bishop's Cove Shoreline are a bird-lover's paradise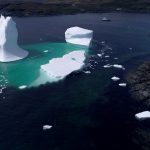 Paradise Origins & Evolution The story of Paradise begins in the late 1800s as a humble farming community. Over the past two centuries, it gradually evolved into one of the grandest living spaces one could find in Newfoundland and Labrador. Paradise was founded and developed along the Trans-Canada Highway's eastern tip, which eventually fueled its development as a glorious commercial....
The Community Park is a favoured recreational spot. It offers a beautiful space for families with its playground, softball field, picnic area and green open spaces. As for winter fanatics, the community also maintains an updated and well-groomed snowmobile trail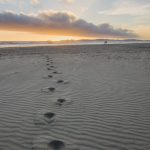 Trail Origins & Evolution The city of Trail, situated in British Columbia, Canada, holds a rich history that traces its roots to the 19th century. The city was founded by prospectors during the Gold Rush era, enticed by its bountiful deposits of minerals, mainly gold, silver, and copper. Later, the thriving mining industry prompted the construction of the Trail Smelter,....
Commerce & Conveniences
Upper Island Cove is best described as a town that values convenience instead of consumerism. The central part of the town houses several mom-and-pop stores supplying the community with essential goods. Banks and postal services are provided in the nearby larger community of Bay Roberts, which also holds a lively annual Pigeon Inlet Quilt and Craft Fair sure to delight quilting enthusiasts and craft lovers.
Transport & Connectivity
The town's connectivity relies primarily on road networks. Public transportation options, like buses and taxis, are available, providing reliable and smooth travel to larger communities. Additionally, St. John's International Airport, located approximately an hour's drive away, accommodates air travellers.
Sports Facilities
For sports enthusiasts, the town offers a softball field located within the Community Park. Nearby Bay Roberts offers additional sports centre facilities for indoor sports and a stadium for bigger outdoor sports events. These sports venues accommodate both local and regional sporting activities.
Traveler's Final Take
Upper Island Cove, with its friendly community and captivating surroundings, offers urban escapees the perfect mix of proximity to nature and homely conveniences. Visitors often describe it as a town that is wonderfully ordinary and invitingly extraordinary in its simplicity and charm.
Must-Visit Spots in Upper Island Cove
Upper Island Cove Walking Trails
Bishop's Cove Shoreline
Community Park
Upper Island Cove Public Library
Upper Island Cove Town Hall (Art Gallery)
Bay Roberts (neighbouring town)
Pigeon Inlet Quilt and Craft Fair (seasonal)
St. John's International Airport