Camrose Origins & Evolution
Nestled in the heart of Alberta, Canada, Camrose is a vibrant city with rich historical roots. The history of Camrose traces back to the 1900s, where it was initially a tiny railway town known as Sparling, named after Reverend Sparling. The name, however, changed to Camrose after a village in England. Over the years, Camrose evolved from a small prairie town to a thriving city, retaining a unique blend of its historic charm and progressive developments.
The city's evolution is beautifully chronicled in the Camrose & District Centennial Museum, showcasing the city's growth against the backdrop of its agricultural and Nordic heritage. The preservation of buildings like the Old Bailey Theatre, one of the oldest cinema houses in Canada, lends a nostalgic touch to the contemporary cityscape.
City's Geography & Demography
Situated southeast of Edmonton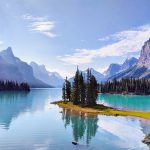 Edmonton Origins & Evolution Located on the North Saskatchewan River in Alberta, Canada, Edmonton is a city with a rich Native history dating back thousands of years to the indigenous tribes that once inhabited the region. European settlers arrived in the late 18th century, starting with the Hudson's Bay Company in 1795. They established Edmonton as a key trading post..., Camrose lies in the heart of Alberta. With its charm, it stands as a gem amidst the large swaths of prairie landscape. The city is known for moderate weather conditions, with warm summers, cool winters, and a significant amount of rainfall throughout the year, providing a pleasant climate for its inhabitants.
As per the 2020 municipal census, Camrose has a population of approximately 18,742, illustrating a diverse and welcoming community. The city's demography represents a healthy mix of ethnicities, contributing to a multicultural ambiance that enriches the city's character.
Cultural & Artistic Landscape in Camrose
Home to a variety of events and institutions, Camrose fully embraces its cultural and artistic heritage. The city hosts the annual Big Valley Jamboree, a popular country music festival that draws visitors from around the world. Notable landmarks like the Bailey Theatre and the Chuck MacLean Arts Centre serve as a hub for cultural and artistic activities, providing platforms for local and international artists.
Artistry in Camrose extends to the remarkable Camrose murals, splendid public art installations that tell stories of the city's past and present. Museum lovers can visit the Camrose & District Centennial Museum, where numerous historical artifacts are on display.
Educational & Research Facilities
Camrose houses the Augustana Campus of the University of Alberta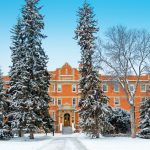 The Historic Significance Nestled in the heart of Edmonton, Alberta, stands the prestigious University of Alberta. Established in 1908, this educational institution holds immense historical significance as one of the oldest and most renowned universities in Canada. From its humble beginnings as a small college, it has evolved into a sprawling campus known for its excellence in academics and research.... and the Battle River Regional Division No. 31, providing residents and students with access to top-level education. The Camrose Public Library, with its vast collection of books, digital materials, and engaging programs, is an engaging hub for knowledge and community interaction.
Several research institutions, such as the Field Crop Development Centre, enhance the city's intellectual landscape focusing on better crop production and sustainable farming practices, reflecting Camrose's deep-seated agricultural connections.
Camrose's Highlights & Recreation
Camrose is abundant in recreational choices, with the lush Mirror Lake Park as the sparkling jewel in its crown. The city also hosts a lush array of parks like Jubilee Park and Reservoir Ponds, ideal for picnics, serene walks, or bird watching.
Bill Fowler Centre and Camrose Recreation Centre provide wellness and fitness options for residents. For golf-enthusiasts, the Camrose Golf Course is a must-visit, offering a challenging terrain amid beautiful landscapes.
Tourists often find themselves amazed at the historic Downtown Camrose, with its array of unique buildings, antique shops, and local businesses. The stunning Camrose County Nature Conservation Centre provides a serene retreat into nature, showcasing the natural beauty of Alberta.
Commerce & Conveniences
From locally-owned boutiques to national chains, shopping in Camrose is a rewarding experience. The Duggan Mall and Cornerstone Shopping District offer a diverse range of stores and services, ensuring everything a shopper needs is available. The city also hosts seasonal farmer's markets, offering a delightful variety of fresh and local farm products.
Convenient amenities like banks, postal services, ATMs are easily accessible throughout the city. Additionally, Camrose is home to bustling restaurants, cafes, and bars, offering culinary delights from around the globe.
Transport & Connectivity
Camrose is well-served by a network of highways, making it easily accessible from Edmonton and various central Alberta locations. The city has an efficient public transit system, supplemented with taxis and car rental services. The Camrose Airport provides local air travel services.
Moreover, the city offers a unique historic railway experience via the Alberta Prairie Railway Excursion, giving tourists an unforgettable journey across the prairie landscapes.
Sports Facilities
Camrose is a city buzzing with sports facilities and opportunities. Encana Arena at the Camrose Recreation Centre and the Camrose Aquatic Centre provide locals and tourists with a variety of sporting activities. Max McLean Arena and Border Paving Athletic Centre are popular venues for sporting events. For outdoorsmen, Mirror Lake Express genuinely engages with its canoeing and bird-watching prospects.
Traveler's Final Take
Camrose is a city of nostalgic charm and modernity, an amalgam of nature, artistry, history, and conveniences. The city strikes a refreshing balance between city living and rural charm. The genuine warmth of its residents combined with picturesque landscapes, historic murals, country music festival, and idyllic parks makes Camrose a desired Alberta destination, providing memories that last a lifetime.
"Must-Visit Spots in Camrose":
Camrose & District Centennial Museum
Bailey Theatre
Chuck MacLean Arts Centre
Augustana Campus of the University of Alberta
Camrose Public Library
Field Crop Development Centre
Mirror Lake Park
Jubilee Park
Bill Fowler Centre
Camrose Golf Course
Camrose County Nature Conservation Centre
Downtown Camrose
Duggan Mall
Cornerstone Shopping District
Camrose Airport
Alberta Prairie Railway Excursion
Encana Arena
Camrose Aquatic Centre
Max McLean Arena
Border Paving Athletic Centre