Oromocto Origins & Evolution
Oromocto is a centrally located town in the Canadian province of New Brunswick, settled by indigenous cultures for thousands of years before being founded as a town in 1956. Its name, derived from the Wolastoqiyik or Maliseet word 'Welamooktook', translates to 'deep water.' In the late 18th century, it served as the headquarters for a thriving square timber trade. It gained its present status in 1958 when the Canadian military moved the training facilities from Borden, Ontario to Oromocto. The town enclosed land that was previously part of local communities, turning it into a centre for military activity. Despite its largely military status, the town has continued to grow and diversify, offering a rich tapestry of history, community, and recreational activities.
The town's evolution has been driven by a combination of factors. One of its key features is its resilience, reflected in its continued growth despite adversities. Natural disasters, economic ups, and downs, and demographic changes have marked different stages of its history. Yet, the place has burgeoned into a bustling economic and social hub, embracing technological advances and progressive social policies.
City's Geography & Demography
Oromocto is located on the western bank of the Saint John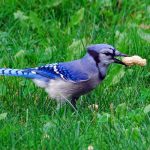 Saint John Origins & Evolution Saint John, located in the heart of the Bay of Fundy in the province of New Brunswick, is Canada's oldest incorporated city and one of its spectacular urban gems. The story of Saint John dates back to 1604 when it was first discovered by French explorers, being officially established as a city in 1785. Its... River, just east of the provincial capital, Fredericton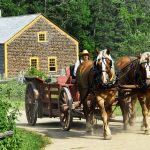 Fredericton Origins & Evolution Fredericton, the capital of the Canadian province of New Brunswick, has a rich history tracing back to its indigenous Maliseet and Mi'kmaq roots. Multiple waves of migration moulded Fredericton's cultural landscape, which began with the 18th-century Acadian settlers, followed by United Empire Loyalists escaping the American Revolution. Fredericton officially became a city in 1848 and has.... The town is largely flat, with some slightly hilly areas. It boasts a generally wet climate with warm summers and cold winters. According to the last census, the population of Oromocto includes approximately 9,000 residents.
Despite its military roots and fairly small population, Oromocto is a multicultural town, home to a diverse array of ethnic communities. The military base that spurred the town's inception, CFB Gagetown, continues to draw people from all over the country and the world, creating a rich blend of cultures.
Cultural & Artistic Landscape in Oromocto
The town is not lacking in cultural and artistic offerings, with its various events, museums, theaters, and galleries. Oromocto's festivals are a vibrant part of the town's cultural fabric, ranging from the annual Pioneer Days summer festival, the Artisan Festival, and various military commemorations.
The Oromocto and Area Military History Museum offer insight into the town's military history, and the Oromocto Art Gallery showcases works by local artists. The Oromocto Theatre, on the other hand, regularly hosts theatrical productions and concerts.
Educational & Research Facilities
Public education in Oromocto is managed by School District Training and Education Center, a facility shared between the Anglophone and Francophone education systems. Oromocto is also home to a New Brunswick Community College (NBCC) campus, offering a variety of courses to students.
The town also has several research facilities, including the Transportation and Translation Research Centre (TTRC) and the Canine Detection Training Centre, both based in the CFB Gagetown complex.
Oromocto's Highlights & Recreation
Oromocto boasts a wonderful mixture of scenery and recreational opportunities. Oromocto's parks, including Hazen Park and Deer Park, offer a break from urban life with trails and picnic areas for all to enjoy.
The Oromocto Marina, which offers boat rentals and docking, and the Gage Golf & Curling Association are also popular spots for seasoned and novice sports enthusiasts alike.
Commerce & Conveniences
The town has a variety of shops, from large-name retailers to boutique operations. Several shopping plazas within the town, such as Oromocto Mall, offer a mix of services and retail experiences.
Banking, postal, and other essential services can be found throughout the town, ensuring residents and visitors alike have access to modern conveniences. Each season, the community hosts a variety of sales at local shops, markets, and fairs.
Transport & Connectivity
Oromocto is located along the Trans-Canada Highway, providing it with excellent connectivity. The Fredericton International Airport is also nearby, making it an accessible destination for travelers.
The town is served by the Fredericton Transit System, providing regular bus services to and from Fredericton. Car hire services and taxis also abound.
Sports Facilities
Oromocto has several sporting facilities catering to a broad range of interests. The Kings Arrow Arena is a modern skating and hockey facility, and the Hazen Park Centre offers baseball and softball fields.
The Gage Golf and Curling Association provides an exceptional golfing experience with a beautifully manicured course and state-of-the-art curling center.
Traveler's Final Take
Oromocto is unique in its blend of historical roots, active military presence, recreational offerings, and multicultural community. With its variety of experiences from its history, culture, education, and commerce, Oromocto has something for everyone. Whether you're a history buff, a nature enthusiast, an art aficionado, or a shopaholic, Oromocto promises an enriching experience.
Must-Visit Spots in Oromocto:
Oromocto and Area Military History Museum
Deer Park
Oromocto Riverfront Marina
Oromocto Art Gallery
The Oromocto Theatre
School District Training and Education Center
Hazen Park Centre
Oromocto Mall
Kings Arrow Arena
Gage Golf & Curling Association