Boisbriand Origins & Evolution
Nestled in the Laurentides region of southern Quebec, Canada, lays the vivacious city of Boisbriand. The city has undergone significant transformation since its inception in the late 18th century. Initially an agricultural hub, Boisbriand gradually evolved into a thriving industrial and commercial centre during the 20th century, a stark contrast to the idyllic farmlands that defined its early existence.
The city's expansive growth was largely driven by the addition of numerous factories and businesses – an influx that has given its economic landscape an ever-evolving shape. The city's proud historical heritage is still vividly displayed today in the form of charming colonial architecture, time-worn structures, and historical sites.
City's Geography & Demography
Boisbriand, located north of Montreal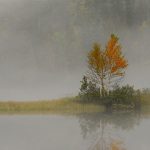 Montreal Origins & Evolution Montreal's rich history dates back to 1535 when the indigenous Iroquois people welcomed French explorer Jacques Cartier. Officially founded in 1642 by French settlers, the city rapidly developed into an essential hub for fur trading. Montreal's spectacular growth continued over the centuries, transforming this quaint outpost into a dynamic metropolis. Today, the city's deep-rooted history is... on the north shore of Riviere des Mille Îles, is an enigmatic Canadian city characterized by its unique melding of urban dynamism and rural charm. The climate of Boisbriand is characterized by cold, often snowy winters, and warm, humid summers – a condition that further illuminates its scenic beauty.
As per the recent census data, Boisbriand boasts a diverse and vibrant population of close to 27,000 residents, blending various cultural elements and heritages, nursing a global perspective within its heartland communities.
Cultural & Artistic Landscape in Boisbriand
Boisbriand is characterized by a rich and diverse cultural scene. The city's year-round calendar is packed with events celebrating art, music, dance, and heritage. Espace Théâtre Muni-Spec Mont-Laurier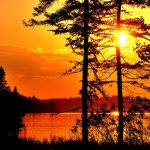 Mont-Laurier Origins & Evolution Nestled in the heart of the Laurentians, Mont-Laurier's history dates back to 1885, named after Sir Wilfrid Laurier, a former Prime Minister of Canada. Thanks to its strategic location as a transport hub serving the northern regions, the city developed rapidly. From a small transportation outpost, Mont-Laurier evolved into an industrial and forest-based economy, and currently... stages performances encompassing theatre, dance, music, comedy, and local talent shows.
Art enthusiasts can indulge themselves in the visual arts at Boisbriand Art Gallery, which showcases works from local and national artists. The city's dynamic cultural identity is further accentuated by the lively festival scene that includes the annual 'Festival Boisbriand', offering performances and workshops appealing to diverse tastes and interests.
Educational & Research Facilities
Education in Boisbriand is well catered for by a number of schools, both public and private, offering all grades. The libraries such as La Bibliothèque J-R-Lavoie offer vast resource centers that fuel research and learning. Moreover, the presence of institutions like University of Quebec in Outaouais' St. Jerome Campus adds to the intellectual stability of the city, as well as encouraging a research and knowledge-driven society.
Boisbriand's Highlights & Recreation
Recreationally, Boisbriand is no less affluent. Parks such as Parc Claude-Jasmin, Milles Roches Park, Bois de Belle-Riviere Regional Park, and Parc Des Martels offer perfect locations for leisurely strolls, picnics, or more strenuous outdoor activities such as hiking and biking.
Commerce & Conveniences
The city of Boisbriand also offers a selection of commercial centres, shops, and local businesses for all everyday needs. Faubourg Boisbriand is an outdoor shopping complex that houses a wide variety of shops and restaurants. Furthermore, plenty of banks, postal services, and seasonal sales make Boisbriand a lively commercial hub.
Transport & Connectivity
In terms of transport, Boisbriand is well connected. The city is served by the Sainte-Thérèse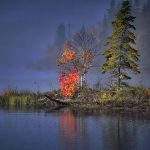 Sainte-Thérèse Origins & Evolution The city of Sainte-Thérèse, now a thriving metropolitan area, traced its roots back to the early 18th century. It was incorporated as a municipal village in 1855, benefiting from its strategic location between Montreal and the Laurentians. Steeped in culture and history, the city has evolved over the centuries from a humble farming community to a... train station, which provides commuter and intercity service. Also, a good number of local and regional bus routes serve the region making travel within and beyond the city boundaries convenient.
Sports Facilities
For sports enthusiasts, the city boasts great facilities such as The Centre d'Excellence Sports Rousseau, a multi-sport training facility that has an ice rink for hockey and figure skating. The sports spirit of this city is instrumental in producing numerous accomplished athletes.
Traveler's Final Take
To put succinctly, Boisbriand is a city that caters to all. It provides a balanced blend of rich history, modern conveniences, artistic indulgences, an inviting natural landscape, and well-developed facilities. Its vibrant community spirit and abundant resources make it an excellent place to visit or to call home.
Must-Visit Spots in Boisbriand
Espace Théâtre Muni-Spec Mont-Laurier
Boisbriand Art Gallery
Festival Boisbriand
University of Quebec in Outaouais' St. Jerome Campus
La Bibliothèque J-R-Lavoie
Parc Claude-Jasmin
Milles Roches Park
Bois de Belle-Riviere Regional Park
Parc Des Martels
Faubourg Boisbriand
Sainte-Thérèse train station
Centre d'Excellence Sports Rousseau