Cape Dorset Origins & Evolution
Cape Dorset, referred to as Kinngait in Inuktitut, owes its essence to the cultural richness of the indigenous Inuit. Situated on the Dorset Island near Foxe Peninsula at the Southern tip of Baffin Island in the province of Nunavut, Canada, the city dates back to approximately 1000 AD. Initially established as a Hudson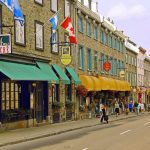 Hudson Origins & Evolution Hudson is a charming town nestled on the banks of the Ottawa River in Quebec. Founded in the late 19th century, it has seamlessly blended its historic charm with modern conveniences. Originally an Anglican farming community named Cavagnal, it rebranded as Hudson in the 1960s to reflect its British roots and to appease English-speaking residents. This... Bay post in 1913, it became a government-recognized settlement and a drawing board of Inuit art in the 1950s. Today, it's globally acclaimed as the Capital of Inuit art.
City's Geography & Demography
Surrounded by an awe-inspiring tundra landscape, the hamlet lays claim to a resplendent mix of fjords, mountains, and sea, featuring a commanding view over the icy body of the Hudson Strait. It's located amidst a humbling vastness of arctic wilderness that ticks off all the boxes for a sublime vacation retreat. The city boasts a population of roughly 1400 residents with the majority being Inuit, which lends Cape Dorset a distinct and authentic cultural character.
Cultural & Artistic Landscape in Cape Dorset
While the city maintains its engaging remoteness and serenity, it isn't devoid of culturally significant and vibrant happenings. The city harbors a contemporary art scene. Pivoted by the West Baffin Eskimo Co-operative, the only Inuit-owned art cooperative, it has been releasing prints from renowned local and national artists since 1959. The Dorset Fine Arts, a division of the co-operative, celebrates the art and culture of Cape Dorset, and hosts annual print collection releases that draw aficionados from around the globe.
Educational & Research Facilities
Although petite, Cape Dorset values education. The elementary and high school 'Peter Pitseolak School', and the Nunavut Arctic College's 'Community Learning Centre' cater to the city's educational needs, contributing significantly to Inuit youth development. Continuing education and vocational training programs provide further learning opportunities.
Cape Dorset's Highlights & Recreation
Attractions make Cape Dorset a highly sought-after destination. Iconic landmarks like Mallikjuaq Territorial Park, home to ancient Thule and Dorset archeological sites, draw adventure seekers and history buffs. The renowned Kiakshuk Lookout offers breath-taking panoramic views of the city and the surrounding islands. Water activities including boating, fishing, and seal hunting provide thrilling recreational opportunities.
Commerce & Conveniences
Cape Dorset features a range of necessary services, some of which are the Northern Store and Co-op store, offering a wide selection of food items and household essentials, Kootujuk Ippiit Ltd for art supplies, and a local Post Office to satisfy the communication needs of the residents and the visitors alike.
Transport & Connectivity
Accessibility to Cape Dorset is convenient. The Cape Dorset Airport connects the city to other parts of Canada, with regular flights from and to Iqaluit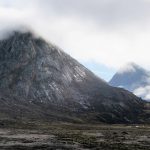 Iqaluit Origins & Evolution The history of Iqaluit, formerly known as Frobisher Bay, is fascinating and rich. The ancestors of the present-day Inuit people have inhabited the site for millennia, providing the region with a long-standing cultural ancestry. The city traces its founding back to the late 1940s when a U.S. airbase was established during World War II, the remnants..., the capital of Nunavut. The city's internal commute is enabled by taxis and private vehicles.
Sports Facilities
Despite its small size, the hamlet manages a communal arena that doubles as a sports centre, where locals enjoy sporting activities including hockey and soccer.
Traveler's Final Take
A trip to Cape Dorset is truly an immersion into the sublime wilderness, vibrant Inuit culture, and awe-inspiring art, leaving you with an imprint of unforgettable experiences. It is a journey that imprints a permanent mark in the annals of your travel history.
Must-Visit Spots in Cape Dorset
West Baffin Eskimo Co-operative
Dorset Fine Arts
Peter Pitseolak School
Nunavut Arctic College's 'Community Learning Centre'
Mallikjuaq Territorial Park
Kiakshuk Lookout
Northern Store
Co-op store
Kootujuk Ippiit Ltd
Local Post Office
Cape Dorset Airport
Community sports centre