Sussex Origins & Evolution
Sussex, located in the southern region of New Brunswick, Canada, has a rich and deep historic root. Founded in the early 19th century, the city was originally a significant stagecoach stop between Saint John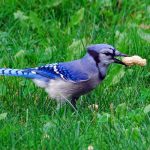 Saint John Origins & Evolution Saint John, located in the heart of the Bay of Fundy in the province of New Brunswick, is Canada's oldest incorporated city and one of its spectacular urban gems. The story of Saint John dates back to 1604 when it was first discovered by French explorers, being officially established as a city in 1785. Its... and Fredericton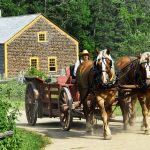 Fredericton Origins & Evolution Fredericton, the capital of the Canadian province of New Brunswick, has a rich history tracing back to its indigenous Maliseet and Mi'kmaq roots. Multiple waves of migration moulded Fredericton's cultural landscape, which began with the 18th-century Acadian settlers, followed by United Empire Loyalists escaping the American Revolution. Fredericton officially became a city in 1848 and has.... The rapid growth of Sussex was triggered by the discovery of large gypsum deposits, making it one of the most vibrant gypsum mining hubs. The railway came to town in 1860, further invigorating the city's growth and diversity. Today, Sussex has emerged as a significant dairy district of Canada, and it continues to be known for its agriculture.
City's Geography & Demography
Sussex sits on the banks of the scenic Kennebecasis River and is nestled between Poley Mountain and Picadilly Mountain. The city experiences a humid continental climate with cold, snowy winters and warm, often humid, summers. As of the 2016 census, the Sussex area has a population of approximately 4,282 individuals. This diverse population is composed of a mix of individuals from different cultural backgrounds, which gives Sussex its unique charm and authenticity.
Cultural & Artistic Landscape in Sussex
Capitalizing on its blend of cultures, Sussex boasts various cultural and artistic events throughout the year. It's home to the popular "Sussex Balloon Fiesta", an annual celebration featuring dazzling hot air balloon ascents. The city also houses the Kings County Court House Gallery that offers art exhibitions featuring the work of regional artists. The Sussex Murals project, showcasing over 30 murals by local and invited artists throughout the town, adds an artistic charm to the streets.
Educational & Research Facilities
There are several educational institutions in Sussex, including Sussex Regional High School and Sussex Christian School. Furthermore, it is also home to Sussex University offering diverse academic and research opportunities. Three public libraries cater to the city's residents and students, providing a broad range of resources for research and reading.
Sussex's Highlights & Recreation
Sussex features several landmarks and recreational spaces for residents and visitors. The Fundy Trail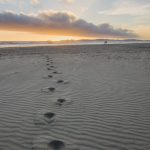 Trail Origins & Evolution The city of Trail, situated in British Columbia, Canada, holds a rich history that traces its roots to the 19th century. The city was founded by prospectors during the Gold Rush era, enticed by its bountiful deposits of minerals, mainly gold, silver, and copper. Later, the thriving mining industry prompted the construction of the Trail Smelter,... Parkway, located just outside of the town, offers scenic driving, hiking, and biking trails. The Poley Mountain is the area's most loved skiing and snowboarding hotspot. For campers and nature enthusiasts, the Rockwood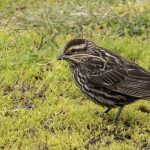 Rockwood Origins & Evolution Rockwood, officially known as the Village of Rockwood, comes with a rich heritage dating back to its founding in 1821. Established originally by Scottish settlers, it has continually grown and evolved over the centuries, becoming a vibrant community steeped in historical charm. Early industries fueling Rockwood's growth included limestone quarrying and farming, which have left behind... Park is an idyllic and convenient location.
Commerce & Conveniences
Boasting a robust commerce sector, Sussex offers a variety of shopping destinations, including Sussex Mall, Gateway Mall, and several locally owned specialty stores. Also, with plenty of banks, postal services, and seasonal farmer's markets available in the city, everyday conveniences are within reach. The seasonal sales at Uptown Sussex and Gateway Farmers Market bring vibrant opportunities for both sellers and buyers.
Transport & Connectivity
Sussex offers a well-connected transit system with several public buses servicing the town. For out-of-town connections, Saint John Airport, located only an hour away, is easily accessible. The railway station also remains an important hub for inter-city travel.
Sports Facilities
Excellent sports facilities, such as Sussex Regional High School Gymnasium and Kiwanis Sports Complex, host a variety of sports events and programs. For golf enthusiasts, the Sussex Golf & Curling Club offers a premier golf experience.
Traveler's Final Take
In conclusion, with its unique blend of history, culture, commerce, and recreational choices, Sussex, the "Dairy Capital of Canada," stands as a charming community. Its myriad attractions and events ensure that visitors and residents alike will never have a dull moment.
Must-Visit Spots in Sussex
Sussex Murals
Kings County Court House Gallery
Fundy Trail Parkway
Poley Mountain
Rockwood Park
Sussex Mall
Gateway Mall
Sussex Regional High School Gymnasium
Kiwanis Sports Complex
Sussex Golf & Curling Club