Maugerville Origins & Evolution
The vibrant, charming city of Maugerville, located in the heart of New Brunswick, Canada, shines with a rich tapestry of history and culture. The city's origins trace back to the mid-18th century, when a group of pioneers from the American colonies established a settlement along the beautiful Saint John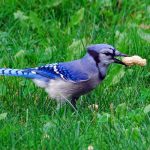 Saint John Origins & Evolution Saint John, located in the heart of the Bay of Fundy in the province of New Brunswick, is Canada's oldest incorporated city and one of its spectacular urban gems. The story of Saint John dates back to 1604 when it was first discovered by French explorers, being officially established as a city in 1785. Its... River. The town was named after Joshua Mauger, a prominent Nova Scotia merchant and politician in the 18th century. Maugerville has evolved over the centuries, but has managed to preserve its historic charm amidst modern development, thus presenting a unique blend of the old and the new that continues to fascinate visitors and residents alike.
City's Geography & Demography
Maugerville boasts a picturesque setting along with the Saint John River and vast expanses of fertile farmland spreading beyond. The town experiences a humid continental climate with warm summers and moderately cold winters. As for its demography, Maugerville is a small community, home to a population of approximately 500. The people of Maugerville are celebrated for their warm hospitality and camaraderie, reflecting the quintessential small-town charm that Maugerville radiates.
Cultural & Artistic Landscape in Maugerville
Despite its small size, Maugerville offers a vibrant cultural and artistic landscape. From community-run art galleries to the annual craft fair that draws artisans and tourists from all over the region, the city showcases a love for local talent and creativity. The city is also home to the beloved Maugerville Community Theater, which stages a variety of productions throughout the year, from classical plays to contemporary performances.
Educational & Research Facilities
Situated in close proximity to Fredericton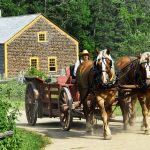 Fredericton Origins & Evolution Fredericton, the capital of the Canadian province of New Brunswick, has a rich history tracing back to its indigenous Maliseet and Mi'kmaq roots. Multiple waves of migration moulded Fredericton's cultural landscape, which began with the 18th-century Acadian settlers, followed by United Empire Loyalists escaping the American Revolution. Fredericton officially became a city in 1848 and has..., Maugerville offers its residents easy access to several premier educational institutions. There are also several well-stocked libraries within the city, serving as valuable resources for research and learning. Moreover, being an important agricultural area, Maugerville also hosts agricultural research centers, which play a crucial role in local farming practices and innovations.
Maugerville's Highlights & Recreation
The city's bounteous natural beauty creates spectacular recreational opportunities. Maugerville is surrounded by parks and walking trails. The Maugerville Wetland Park is a popular spot for birdwatching, picnicking, and walking. Additionally, the Saint John River offers exciting water sports activities including boating and fishing. For history enthusiasts, a tour of the old colonial houses preserved in the town provides a glimpse into its illustrious past.
Commerce & Conveniences
Dotted with charming boutiques, farm stalls, and specialty shops, Maugerville offers a unique shopping experience. The city also houses several banks, postal services, and a tight-knit business community contributing to local commerce. Seasonal sales, particularly during harvest season, offer a plethora of locally grown produce and handcrafted goods.
Transport & Connectivity
Maugerville is well-connected through public transport and is easily accessible from Fredericton, New Brunswick's capital city. The city also enjoys proximity to the Fredericton International Airport. Additionally, the Trans-Canada Highway passes through Maugerville, making road trips incredibly scenic and convenient.
Sports Facilities
The city may be small, but it does not lack in sports facilities. The Maugerville Community Centre hosts a variety of sports activities throughout the year, featuring a well-equipped sporting arena. The city also offers several outdoor fields for soccer, baseball, and other sports.
Traveler's Final Take
Despite its small size, Maugerville presents a fascinating fusion of old-world allure, natural beauty, and vibrant community life. It is a place where rustic charm meets modern conveniences, where peaceful and serene landscapes coexist with bustling community activities. Truly, a visit to Maugerville promises a delightful and wholesome experience in the heart of New Brunswick, Canada.
Must-Visit Spots in Maugerville
Maugerville Community Theater
Maugerville Wetland Park
Old colonial houses
Local boutiques and farm stalls
Maugerville Community Centre