Châteauguay Origins & Evolution
Located in southwestern Quebec, the city of Châteauguay holds stories that date back to the 18th-century, being officially established in 1855. The city was derived from the Algonquin language, expressing "where the eels are", due to the abundant presence of these creatures in the local river. Châteauguay has seen much growth since its humble beginnings, generally attributable to its prime location on the Châteauguay River, which serves as a beautiful reminiscence of its pastoral past.
The Battle of Châteauguay, a noteworthy event in its history, occurred in 1813 during the War of 1812 between Britain and the United States. A measly British force of 1,600 successfully repelled an American force four times its size. Today, the battleground is preserved as a National Historic Site of Canada, an inherent testament to Châteauguay's historical significance.
City's Geography & Demography
Châteauguay whoops amid the backdrop of the Chateauguay Valley, on the left bank of the mighty Châteauguay River, about 20 kilometers south of Montreal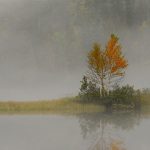 Montreal Origins & Evolution Montreal's rich history dates back to 1535 when the indigenous Iroquois people welcomed French explorer Jacques Cartier. Officially founded in 1642 by French settlers, the city rapidly developed into an essential hub for fur trading. Montreal's spectacular growth continued over the centuries, transforming this quaint outpost into a dynamic metropolis. Today, the city's deep-rooted history is.... Its terrain excitingly intermingles fertile farmlands with commercial and residential areas. The climate of Châteauguay is a humid continental type, characterized by four distinct seasons, each holding its own charm.
As of Canada's latest census, Châteauguay shelters a diverse population of over 47,000. The linguist might find it alluring that Châteauguay is predominantly French-speaking, a reflection of its deep-rooted Québécois culture. Yet, it also boasts a substantial English-speaking community, hence fostering a harmonious bilingual ambiance.
Cultural & Artistic Landscape in Châteauguay
The cultural vibrancy of Châteauguay gives it a unique character. Châteauguay's entertainment scene thrives with recurring events like the Châteauguay Valley Regional High School play, excellent local jazz festivals, and the anticipated annual Canada Day celebrations.
Lovers of fine arts will be enchanted by the Maison LePailleur, a Gothic Revival-style building that hosts art exhibits, workshops, and historic presentations. Also, the Galerie La Seigneurie in the Châteauguay Cultural Centre offers an ever-changing showcase of contemporary visual artists.
Educational & Research Facilities
Academically, Châteauguay leaves no stone unturned. Its pivotal institution is the Gérald-Godin College, a pre-university and technical public college offering numerous programs in French. The city maintains several libraries, the Haut-Saint-Laurent Library being most prominent, offering a rich collection of books, periodicals, and digital resources.
Châteauguay is home to the Anna-Laberge Hospital, one of Quebec's important health institutions which also doubles as a research center. Various researchers and health professionals conduct significant studies, contributing to the medical community's understanding and progression.
Châteauguay's Highlights & Recreation
Châteauguay thrives with places that highlight its unique character. You can visit the St. Joachim Parish Church, a testament to Romanesque Revival architecture, or the St-Bernard Island, a scenic haven for outdoor enthusiasts.
Multiple public parks are sprinkled throughout the city. The enchanting Parc de la Commune offers vast spans of greenery by the Châteauguay River and Georges-P.-vanier park promises fun for families with its playgrounds and sports facilities. If you belong to the thrill-seekers, the Lachine Rapids stand ready to be conquered.
Commerce & Conveniences
Châteauguay features a vast range of shops, banking facilities, and postal services. The Châteauguay Mall serves as the primary shopping center, with other retail stores stretched across the city. Major Canadian banks run numerous branches over the city, ensuring smooth financial transactions and commercial operations.
Seasonal sales and farmers' markets encapsulate Châteauguay's commercial atmosphere, adding a sprinkle of excitement for residents and visitors alike.
Transport & Connectivity
Châteauguay offers ample public transport options through bus routes operated by Exo. Intercity connectivity is established via the A-30 Expressway and Route 138, ensuring swift navigation to Montreal. The city's proximity to the Montreal-Pierre Elliott Trudeau International Airport adds another feather in its cap, providing easy international access.
Sports Facilities
Physical fitness and sports are integral in Châteauguay. The Multisport Centre and Polydium Châteauguay provides residents with an array of fitness and recreational activities. For ice hockey fanatics, the Centre Civique houses two ice rinks, ensuring an on-going good time during the winter months.
Traveler's Final Take
What marks Châteauguay as enticing are its harmonious fusion of history, culture, and modern amenities. It's a city that hasn't forgotten its roots while embracing progress. Woven within its historic tales and contemporary lifestyle, between its inviting parks and lively cityscape, Châteauguay ensures an experience all-encompassing and inspiring.
Now, to call your attention to the condensed version of these highlights, here are the must-visit spots in Châteauguay:
Must-Visit Spots in Châteauguay
National Historic Site of Canada – Site of the Battle of Châteauguay.
Maison LePailleur and Galerie La Seigneurie for visual treat.
Gérald-Godin College and Haut-Saint-Laurent Library for the academic inquirer.
Anna-Laberge Hospital.
St. Joachim Parish Church.
St-Bernard Island and Parc de la Commune for nature lovers.
Lachine Rapids for the adventurist.
Châteauguay Mall for shoppers.
Multisport Centre and Centre Civique for sports enthusiasts.