Georgina Origins & Evolution
Nestled on the southeastern shores of Lake Simcoe, Georgina is an enchanting Canadian town with an enriching history. Originally known as North Gwillimbury, this charming community was founded in 1971 when it was separated from the Township of West Gwillimbury. Georgina's transition from a quaint lakeside town to a thriving township is a quintessential symbol of Canadian heritage. Its rich past is reflected in its architecture with Georgian-style homes transporting you back to simpler times while striking a harmonious balance with contemporary structures.
The Georgina Pioneer Village & Archives, a living museum dedicated to local history, preserves Georgina's vibrant past. Its 10 acres are home to 19 structures from the mid-19th and early 20th century, offering an authentic representation of Georgina's early days. The icing on the cake, De La Salle Park, once an estate, gives visitors a glimpse into Georgina's history with friendly park attendants narrating fascinating tales of the town.
City's Geography & Demography
With its boundary extending towards the waters of Lake Simcoe, Georgina occupies an area of about 287.75 square kilometers. This scenic town enjoys a humid continental climate characterized by warm summers and moderately cold winters. Lake Simcoe acts as a temperature regulator, providing breezy summers and considerably mild winters as compared to the surrounding areas.
Boasting a population of approximately 45,000 residents, Georgina is diverse, welcoming, and enticingly tranquil. A prominent feature of the town that catches the eye is the exquisite blend of residential settlements cohabitating with the untamed beauty of the Canadian outdoors. Communities perched along the shoreline of Lake Simcoe add to the picturesque charm of Georgina.
Cultural & Artistic Landscape in Georgina
Culturally, Georgina opens to an energetic local art scene with local festivals, music events, and theater. The Georgina Arts Centre & Gallery, considered the cultural heart of the town, hosts various exhibitions, events, and workshops throughout the year. This interactive space serves as an avenue for local artists, enabling them to showcase their creativity and connect with art admirers.
Throughout the year, Georgina's calendar is imbued with lively events ranging from the Sutton Fair & Horse Show to the Georgina Waterfront Harvest Festival, enriching the town's cultural atmosphere. The Stephen Leacock Theatre, an intimate venue for live performances, further underscores Georgina's commitment to the arts.
Educational & Research Facilities
Georgina is home to an assortment of educational facilities spanning across primary, secondary, and continuation education. Managed predominantly by York Region District School Board and York Catholic District School Board, the town is equipped with quality educational amenities. For bibliophiles, the three branches of the Georgina Public Library – Keswick, Sutton, and Pefferlaw, provide a wealth of resources and services.
The Lake Simcoe Region Conservation Authority plays a significant role in local research, focusing its efforts on maintaining the health of the Lake Simcoe watershed through research, restoration, and education.
Georgina's Highlights & Recreation
For outdoor enthusiasts, Georgina is a paradise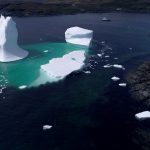 Paradise Origins & Evolution The story of Paradise begins in the late 1800s as a humble farming community. Over the past two centuries, it gradually evolved into one of the grandest living spaces one could find in Newfoundland and Labrador. Paradise was founded and developed along the Trans-Canada Highway's eastern tip, which eventually fueled its development as a glorious commercial.... Sibbald Point Provincial Park is a natural jewel, providing abundant recreational activities including camping, hiking, and boating. Similarly, Willow Beach Conservation Area allows visitors to enjoy the tranquil beauty of nature, making it ideal for picnics and family outings.
Pivotal landmarks such as the iconic Georgina Military Museum and the Mascot Marine Museum ensure that history enthusiasts are equally catered for. Georgina Island, the largest of Lake Simcoe's islands, is a notable feature brimming with indigenous history, enchanting walking trails, and spectacular views.
Commerce & Conveniences
Georgina's commercial landscape is peppered with a mix of local boutiques and popular retail chains. From the Keswick Marketplace to the Sutton Shopping Centre, variety and convenience are at the heart of the town's commerce. The town also hosts seasonal farmers' markets, providing locals and tourists with a cornucopia of fresh, locally-grown produce.
Financial institutions, such as the Royal Bank of Canada and Scotia Bank, are conveniently scattered around the town, ensuring easy access to banking facilities. The comprehensive postal service, handled by Canada Post, efficiently caters to the town's communication needs.
Transport & Connectivity
Georgina enjoys well-coordinated public transportation, with York Region Transit offering affordable, reliable bus services. The GO Transit commuter rail service connects Georgina to Toronto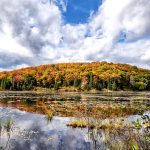 in this paragraph summarize the city highlights and end with a list "Must-Visit Spots in Toronto". Toronto Origins & Evolution Toronto, Canada's largest city, can trace its roots back to the late 18th century. Originally known as Fort York, it was established by the British as a strategic location during the American Revolutionary War. Despite changes and challenges, Toronto swiftly..., making commuting a breeze. Moreover, Georgina's proximity to the Buttonville Municipal Airport and Toronto Pearson International Airport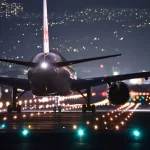 Historical Significance Toronto Pearson International Airport, named after the Nobel Laureate, Canadian Statesman, and 14th Prime Minister Lester B. Pearson, carries a rich and intriguing history. Opened in 1937 as a small, 380-acre airport named "Malton Airport," it has grown exponentially to become Canada's largest and busiest airport - a hub that stands as an emblem of the nation's rapid... facilitates effortless air travel for both residents and tourists.
Sports Facilities
In terms of sports, Georgina is home to The Georgina Ice Palace, a state-of-the-art ice hockey arena that also accommodates figure skating and public skating. The town also houses a range of recreational centres and sports parks, including the Georgina Sutton Arena, West Park, and Whipper Billy Watson Park, catering to diverse sporting interests from football to baseball.
Traveler's Final Take
With its unique juxtaposition of heritage and modernity, nature and urbanism, quaint charm and energetic vibrancy, Georgina offers an eclectic travel experience. Its rich historical landscape, serene vistas, artistic attractions, and hospitable commerce make it an alluring destination for a wide variety of visitors. Georgina perfectly embodies the quintessential Canadian town – modern, yet rooted in its heritage; bustling, yet peaceful; small, yet abounding in experiences. Come wander, explore and lose yourself in the enchanting allure of Georgina.
Must-Visit Spots in Georgina
Georgina Pioneer Village & Archives
De La Salle Park
Georgina Arts Centre & Gallery
Stephen Leacock Theatre
Georgina Public Library
Lake Simcoe Region Conservation Authority
Sibbald Point Provincial Park
Willow Beach Conservation Area
Georgina Military Museum
Mascot Marine Museum
Georgina Island
Keswick Marketplace
Sutton Shopping Centre
Royal Bank of Canada / Scotia Bank
York Region Transit / GO Transit
Buttonville Municipal Airport / Toronto Pearson International Airport
Georgina Ice Palace
Georgina Sutton Arena
West Park
Whipper Billy Watson Park