East St. Paul Origins & Evolution
The history of East St. Paul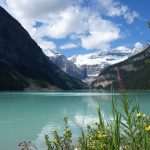 St. Paul Origins & Evolution Tucked away in the northeastern part of Alberta, the tranquil suburban city of St. Paul holds deep historical roots that complement its contemporary charm. Founded originally as a Métis colony in 1896, the city's humble beginnings saw a spontaneous advancement with the installation of the Canadian Northern Railway, and later, the arterial Canadian Pacific Railway...., Canada, is relatively recent in comparison to many other cities, as it was incorporated on April 3, 1916. Since its inception, East St. Paul has developed from a primarily rural community of farms into a thriving suburban locale.
Throughout its growth, East St. Paul has managed to retain a great deal of its rural charm, with generous portions of its territory dedicated to green spaces, agriculture, and large estate properties. Its scenic tranquillity gives it a unique character that is a refreshing contrast to the bustling metropolises in other regions.
City's Geography & Demography
Located north east of Winnipeg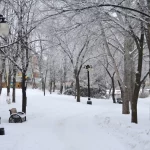 Winnipeg Origins & Evolution Known as the "Gateway to the West," Winnipeg, Manitoba's capital city, was originally settled by Indigenous peoples and later became a fur-trading post for the Hudson's Bay Company in the late 18th century. Officially incorporated as a city in 1873, Winnipeg quickly became a bustling railway hub due to its strategic location at the confluence of..., East St. Paul borders the Red River and is characterized by gently rolling landscapes covered in lush vegetation, creating picturesque views. The climate is typical of the region, with four distinct seasons that provide a wide range of weather experiences.
As of the latest census, the municipality population was approximately 10,000. The demographic is a balanced mix of different age groups, with families, retirees and working professionals all contributing to the vibrant community life.
Cultural & Artistic Landscape in East St. Paul
East St. Paul is rich in cultural and artistic events. The community's annual Winter Carnival and Canada Day celebrations are major highlights which attract visitors from around the province.
As well as these events, the area boasts a thriving arts scene. The satellite locations of the Winnipeg Art Gallery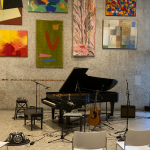 The Winnipeg Art Gallery: A Historical and Architectural Gem Tucked away in the heart of Winnipeg, the Winnipeg Art Gallery stands tall as one of Canada's most treasured landmarks. With a rich history and remarkable architectural design, this cultural hub promises visitors an unforgettable experience. Step inside, and be prepared to be captivated by the gallery's unique character, noteworthy features,... feature local artwork. For theatre lovers, East St. Paul's community theatre puts on various productions throughout the year which are well received by critics and audiences alike.
Educational & Research Facilities
East St. Paul is served by the River East Transcona School Division and has multiple schools that cater to children of all ages. These include Dr. F. W. L. Hamilton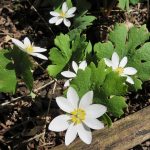 Hamilton Origins & Evolution Hamilton, often known as "Steeltown" due to its dominant steel and manufacturing sectors, is a city rich with history. Founded by George Hamilton in 1816 following the War of 1812, it quickly became a prominent industrial centre due to its strategic location at the western end of the Niagara Peninsula. Notably, the city was home to... School and Robert Andrews School. The community has a public library that offers educational and cultural resources for residents of all ages. East St. Paul also houses a well-equipped research lab where significant research is carried out, contributing to the overall intellectual capital of the region.
East St. Paul's Highlights & Recreation
Historically significant buildings such as Birds Hill Provincial Park and Henderson Estate add to the historic charm of East St. Paul. The park is a popular spot for hiking, cycling, bird watching, and winter sports.
Furthermore, East St. Paul offers fantastic recreational spaces including Silver Springs Park and the beautiful Dewey Decimal Park, both providing opportunities for residents to immerse in nature.
Commerce & Conveniences
East St. Paul provides a wide range of shopping opportunities, from local boutiques to large shopping centres. Additionally, East St. Paul hosts banks, postal services and seasonal sales that are well-frequented. These various amenities provide not only convenience but also contribute to the community's economic development.
Transport & Connectivity
Given its suburban nature, private vehicles are the primary mode of transportation in East St. Paul. Nevertheless, the area is served by the Winnipeg Transit System and other regional transit agencies, making it easy for residents to commute in and around the city. The Winnipeg James Richardson International Airport, which is located about twelve kilometers away, also ensures the area's connectivity and accessibility.
Sports Facilities
The community is home to the East St. Paul Sports Complex, which houses a hockey rink, soccer field, baseball diamonds, and the famous East St. Paul Curling Club. The Sports Complex is a hub for both youth and adult sports activities, fostering a strong sense of community and contributing to the area's dynamic character.
Traveler's Final Take
With its unique combination of suburban convenience and rural tranquillity, East St. Paul offers a distinctive character and lifestyle. Its rich sense of community, backed by expansive recreational activities, makes it an ideal city for both residents and visitors looking for a memorable experience permeated with culture, history, and natural beauty.
Must-Visit Spots in East St. Paul:
– Birds Hill Provincial Park
– Henderson Estate
– Silver Springs Park
– Dewey Decimal Park
– East St. Paul Winter Carnival (annual event)
– Winnipeg Art Gallery's satellite locations
– East St. Paul Community Theatre
– Dr. F. W. L. Hamilton School
– Robert Andrews School
– East St. Paul Sports Complex
– East St. Paul Curling Club
– East St. Paul Library
– East St. Paul Research Lab
– Local boutiques and shopping centres