Historical Significance
First opened in 1958, Chicopee Ski & Summer Resort holds a prestigious place in Canadian history. It was one of the first ski resorts in the country and played a crucial role in popularizing the sport. Nestled in the picturesque city of Kitchener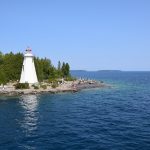 Kitchener Origins & Evolution Founded in 1854 as the town of Berlin by German Mennonites, the city of Kitchener situated in Canada's southern Ontario region is rich in history. The founders had migrated from Pennsylvania in the early 1800s, bringing with them their strong work ethic and passion for farming. The community changed its name to Kitchener in 1916 during..., Ontario, it quickly became a beloved destination for locals and tourists alike. Over the years, it has hosted numerous ski competitions and training camps, attracting world-class athletes and firmly establishing its reputation as a premier winter sports destination.
Not only has Chicopee made significant contributions to winter sports, but it has also played a vital role in the community. Throughout the years, it has been a gathering place for families and friends, fostering a sense of camaraderie and creating lasting memories. From the humble beginnings of a small ski hill, it has grown into a thriving resort that continues to bring joy and excitement to people of all ages and backgrounds.
Architectural Beauty
Chicopee Ski & Summer Resort's architectural beauty is evident from the moment you set foot on its grounds. The lodge, constructed in a charming chalet style, exudes warmth, inviting guests to relax and unwind. Its large windows offer breathtaking views of the surrounding natural landscape, allowing visitors to connect with nature without leaving the comfort of the cozy interior. The attention to detail in the design, from the exposed wooden beams to the crackling fireplaces, creates an atmosphere that is both rustic and elegant, making every visit feel like a true retreat.
The resort's infrastructure blends seamlessly with its natural surroundings. The well-maintained ski slopes, winding trails, and serene lakes are all carefully integrated into the landscape, ensuring that visitors can fully immerse themselves in the beauty of the resort. Whether you are racing down the slopes or exploring the summer trails, the design of Chicopee Ski & Summer Resort enhances the overall experience, making it an unforgettable place to visit.
Unique Experiences
Chicopee Ski & Summer Resort offers a range of unique experiences that cater to every interest and skill level. For winter sports enthusiasts, the resort provides top-notch ski and snowboard facilities that are suitable for beginners and experts alike. With over 30 runs to choose from, there is always a new adventure waiting. In addition to skiing, visitors can also enjoy tubing, snowshoeing, and even night skiing under the sparkling starry sky.
During the summer months, the resort transforms into a vibrant hub for outdoor activities. From hiking and mountain biking to beach volleyball and paddleboarding, there is something for everyone. The resort's pristine lakes and lush greenery provide the perfect backdrop for relaxation and adventure. Whether you seek adrenaline-pumping activities or a peaceful escape, Chicopee Ski & Summer Resort has it all.
Immerse yourself in the rich history, architectural splendor, and unique experiences of Chicopee Ski & Summer Resort, and you will understand why it is a must-visit destination in Canada. Be captivated by its significant contributions to winter sports, bask in the beauty of its charming architecture, and indulge in the countless activities that await. A visit to Chicopee Ski & Summer Resort is not just a trip, but an unforgettable journey that will leave you longing to return.