Tracadie Origins & Evolution
Carved from the rugged landscapes of New Brunswick, Tracadie's humble beginnings tell a tale of resilience and community spirit. The name Tracadie, of Mi'kmaq origin, carries meanings related to camping, rendering the city a meaningful place for peaceful retreats. Originating as a modest community of settlers in the 19th century, the city has evolved over the years into a vibrant, culturally rich town while maintaining its close-knit community charm. Today, Tracadie mirrors its historical resilience in the well-preserved architecture and the infectious friendliness of locals.
A shining monument of the city's past, the Historic Tracadie Museum commemorates the hardships the original settlers endured. The museum showcases exhibits that depict the evolution of the town, offering visitors a fascinating trip into Tracadie's past.
City's Geography & Demography
Situated in the eastern part of New Brunswick, Tracadie spans an area that is a beautiful blend of lush forest, picturesque waterways, and an underdeveloped coastline along Miramichi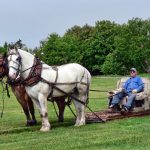 Miramichi Origins & Evolution Miramichi, known for its rich legacy and cultural diversity, is strategically positioned in the northeastern region of New Brunswick. The city traces its origins back to the Mi'kmaq indigenous people and the later arrival of French and Scottish settlers. Its name, fascinatingly, is derived from the Mi'kmaq terms "Maissimeuchik", which means a place of many brooks.... Bay. The city experiences a Maritime climate, characterized by moderately cold winters and warm, humid summers.
Tracadie, with a population around 5000, boasts a demographic mix that is a fusion of Acadian, Mi'kmaq and Scottish heritages. The city's demography reflects a strong sense of community and a unique cultural mosaic that embraces and respects differing ethnic backgrounds.
Cultural & Artistic Landscape in Tracadie
A hub of cultural and artistic activity, Tracadie hosts various events throughout the year that draw local and international visitors. The Tracadie's Arts and Culture Centre is the heart of the city's creative scene, housing a theatre and art gallery displaying works from local and visiting artists.
The city is imbued with an Acadian spirit that is distinctly felt during the annual Acadian Festival. The festival exhibits traditional music, dance, regional cuisine, and other cultural activities that breathe life into the local traditions.
Educational & Research Facilities
The city contains educational institutions like the French-speaking Acadieville Community School, which provides a nurturing environment for learning. Tracadie boasts a public library that serves as a knowledge hub and community gathering space, offering a rich collection of books and resources.
Tracadie's Highlights & Recreation
Blessed with natural beauty, Tracadie offers numerous recreational spots. The serene Pont-Landry Park is a popular location for picnics and family outings. The Sentier NB Trail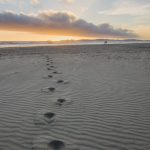 Trail Origins & Evolution The city of Trail, situated in British Columbia, Canada, holds a rich history that traces its roots to the 19th century. The city was founded by prospectors during the Gold Rush era, enticed by its bountiful deposits of minerals, mainly gold, silver, and copper. Later, the thriving mining industry prompted the construction of the Trail Smelter,... is a favorite among hiking and biking enthusiasts, offering breathtaking views of the area's luscious greenery.
Inspectacular Petit-Tracadie River is a haven for fishing enthusiasts, while the sprawling Miramichi Bay is ideal for boating and bird-watching. Annually, the city hosts the Tracadie-Sheila Summer Festival held at the city's parks, offering family-friendly activities and live concerts.
Commerce & Conveniences
For your convenience needs, the city offers several shopping venues, banks, and postal services. Whether it's the annual French Market or the local Farmers' Market, the city provides plenty of opportunities to shop local produce and artisan wares. During Christmas, the city organizes a Winter Market, perfect for finding unique holiday gifts and savouring regional delicacies. National Bank and the Canada Post fulfill the city's banking and postal needs.
Transport & Connectivity
Tracadie is well-connected by roads and services of Acadian Bus lines. The city is about an hour's drive from Bathurst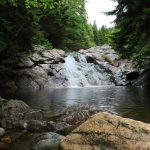 Bathurst Origins & Evolution Located in Eastern Canada, bathed by the Chaleur Bay waters, Bathurst is a picturesque city with a rich history. Founded in 1826, Bathurst evolved from a colonial dominion into a dynamic, multifaceted city. It initially thrived on shipbuilding and later immersed itself in railway and mining industries. Present day Bathurst, while maintaining the vestiges of its... Airport, offering flights to and from various domestic destinations. Additionally, the city's OMS Transport is a local transit provider that ensures smoother intra-city travel.
Sports Facilities
Sports enthusiasts are catered to at the city's various sporting centers. Tracadie's Golf & Country Club offers a pristine golf course, while the city's Sports Palace is a multipurpose sports facility hosting hockey games and other sporting events.
Traveler's Final Take
To distil the essence of Tracadie, one must immerse in its vibrant culture, rich history, and engaging community life. Beyond its picturesque landscapes, Tracadie offers a mix of recreational activities, educational resources, and conveniences, making it not only a wonderful vacation spot but a truly special place to call home.
Must-Visit Spots in Tracadie
Historic Tracadie Museum
Tracadie's Arts and Culture Centre
Acadieville Community School
Tracadie Public Library
Pont-Landry Park
Sentier NB Trail
Petit-Tracadie River
Miramichi Bay
French Market
Tracadie's Farmers' Market
National Bank
Canada Post
Bathurst Airport
Tracadie's Golf & Country Club
Tracadie's Sports Palace