Oro-Medonte Origins & Evolution
Oro-Medonte, a township located in the southern region of Ontario and part of Simcoe County, holds a rich history. The municipality came into existence in 1994 with the amalgamation of the townships of Oro and Medonte, both endowed with a diverse indigenous and European history. Originating as agricultural communities in the early 1800s, the townships witnessed significant growth over the decades. Current-day Oro-Medonte beautifully intertwines its agricultural beginnings with present-day advancements, with modern facilities often found nestled within the backdrop of pristine rural landscapes.
City's Geography & Demography
Tucked between Orillia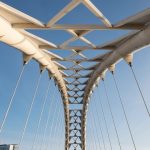 Orillia Origins & Evolution Fondly referred to as "Ontario's Sunshine City", Orillia lies nestled in the heart of Ontario's Lake Country. History records the city's inception back in 1867 when the village of Orillia got incorporated. Over the years, this humble village evolved into a bustling city that now serves as an administrative and commercial hub for the region. Heavily... and Barrie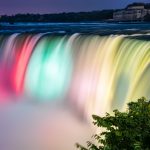 Brief History of Barrie Barrie, which is named after Sir Robert Barrie, is a city rich in heritage and history. It was inhabited by the Huron-Wendat First Nations before Europeans arrived in the region. In the early 19th century, the area served as a crucial supply depot for British forces during the War of 1812. The first settlers migrated from..., the township rises from the northern shores of Lake Simcoe and stretches till the southern bounds of Lake Couchiching. With a climate classified as humid continental, Oro-Medonte experiences cold, snowy winters and warm, humid summers, providing opportunities for diverse seasonal activities. As of the 2016 census, the municipality's population numbered just over 21,000, adding to its small-town charm and close-knit community atmosphere.
Cultural & Artistic Landscape in Oro-Medonte
Oro-Medonte is a cultural haven, hosting events like the famous Boots and Hearts Music Festival and Burls Creek Automotive Flea Market. The Oro-Medonte Rail Trail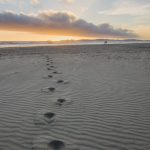 Trail Origins & Evolution The city of Trail, situated in British Columbia, Canada, holds a rich history that traces its roots to the 19th century. The city was founded by prospectors during the Gold Rush era, enticed by its bountiful deposits of minerals, mainly gold, silver, and copper. Later, the thriving mining industry prompted the construction of the Trail Smelter,... and The Simcoe County Museum are other popular destinations, fostering the township's local history and creative spirit. In addition, the city is home to the iconic Stephen Leacock Museum–an homage to one of Canada's most celebrated humorist authors.
Educational & Research Facilities
The township houses educational facilities for all age groups, from primary to secondary schools. Higher education opportunities extend to nearby cities featuring reputable institutions like the University of Toronto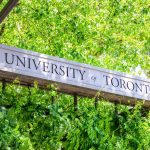 The Historical Splendour of University of Toronto As you approach elegant, timeworn structures that carry a charm entrenched in Canadian history, you come to one undeniable realization: You have arrived at the University of Toronto. Established in 1827, it is Canada's oldest university and one of its most revered institutions. Down each corridor, through every archway, within every brick, echoes... and Ryerson University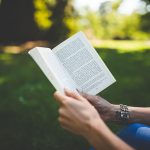 The Historical Significance of Ryerson University Ryerson University, established in 1948, holds a paramount place in the history of Canada's higher education. Named after Egerton Ryerson, a pioneer in education and former Ontario Superintendent of Education, the university stands as a testament to his vision of accessible and practical learning. Initially founded as a technical institute, Ryerson evolved into a.... Furthermore, Oro-Medonte is surrounded by several research institutions contributing to fields like medicine, science, and technology.
Oro-Medonte's Highlights & Recreation
Apart from cultural points of interest, Oro-Medonte boasts outdoor attractions that draw crowds year-round. This includes Mount St. Louis Moonstone–the internationally recognized ski resort, Bass Lake Provincial Park, and Copeland Forest. For those looking for a calm retreat, the tranquil shores of Lakes Simcoe and Couchiching offer an idyllic setting.
Commerce & Conveniences
Despite its rural character, Oro-Medonte is not short of commerce and conveniences. This includes a range of shops, banks, and postal services catering to everyday needs. The local farmers' markets are popular spots for seasonal produce and artisanal products. An array of boutiques, antique shops, and eateries contribute to the commercial vibrancy of the township.
Transport & Connectivity
Oro-Medonte is served by provincial highways 11 and 12, providing convenient connectivity to other parts of Ontario. Public transportation is limited but adequate, with Simcoe County LINX Transit bus route 3 providing service in and around the township. For air travel, Lake Simcoe Regional Airport is the closest destination.
Sports Facilities
Oro-Medonte's commitment to sporting activities is visible in its ample facilities for residents and tourists alike. This includes the Orillia Sports Complex and the Oro-Medonte Community Centre, offering amenities like ice rinks, soccer fields, and baseball diamonds.
Traveler's Final Take
Oro-Medonte, in all its glory, provides a unique balance of rural tranquility and urban vibrancy. The township's charm lies in its vibrant festivals, back roads lined with artisanal boutiques, leisure and athletic activities, and rich historical structures.
Must-Visit Spots in Oro-Medonte:
Boots and Hearts Music Festival
Burls Creek Automotive Flea Market
Oro-Medonte Rail Trail
Simcoe County Museum
Stephen Leacock Museum
University of Toronto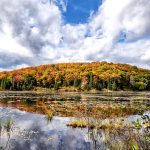 in this paragraph summarize the city highlights and end with a list "Must-Visit Spots in Toronto". Toronto Origins & Evolution Toronto, Canada's largest city, can trace its roots back to the late 18th century. Originally known as Fort York, it was established by the British as a strategic location during the American Revolutionary War. Despite changes and challenges, Toronto swiftly...
Ryerson University
Mount St. Louis Moonstone Ski Resort
Bass Lake Provincial Park
Copeland Forest
Lake Simcoe and Lake Couchiching
Oro-Medonte Farmers' Market
Lake Simcoe Regional Airport
Orillia Sports Complex
Oro-Medonte Community Centre